While my toddlers have still not joined a school, they already have a huge social circle, thanks to the Play Dates & what nots of todays times! And their schedule of birthday party invites keeps me totally packed. In past 2 months I have already attended 5 birthdays! And here I am sharing my pick on Top 5 Venues in Gurgaon to Host a Kids Birthday Party.
Birthdays are a true occasion to celebrate the little ones in our lives, but can we be honest for a moment? Planning a child's birthday party can be overwhelming and sometimes, before you know it, the little party you've organized has quickly ballooned into an all out extravaganza of epic proportions.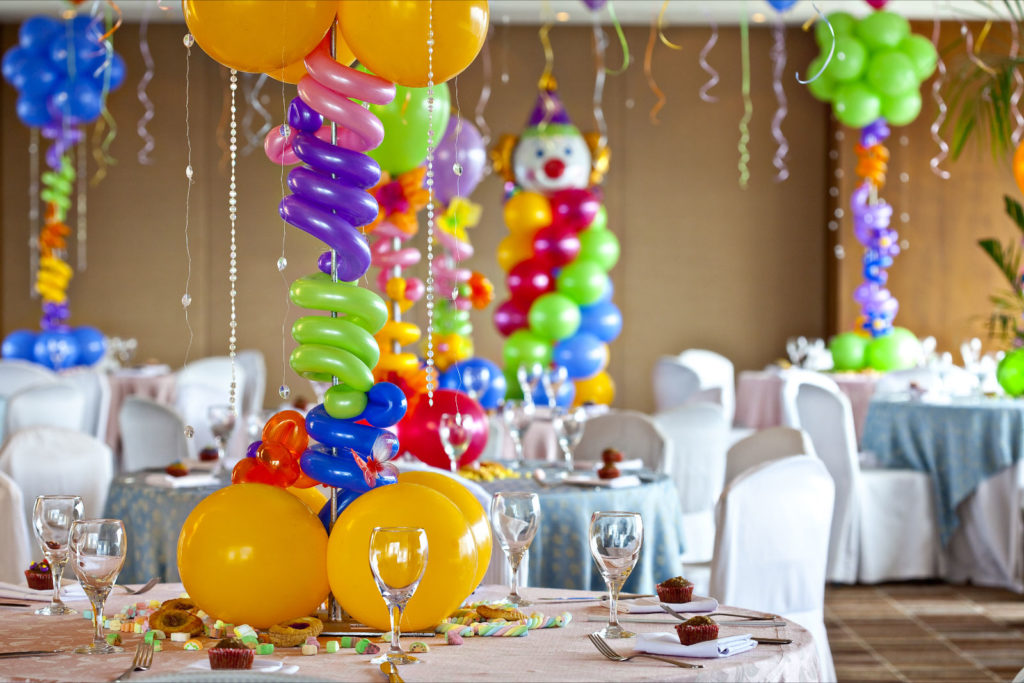 With variety of venues available around here with the most unique concepts to offer, I thought of penning down the experience I had, just to take off a little load from you for the next time when its your turn to play the host.
Oh My Game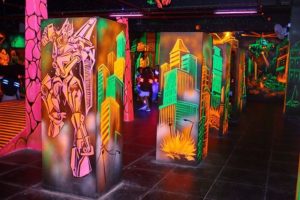 If you haven't been there yet, the Oh My Game is the biggest Laser tag arena with state of the art gaming centre. With a variety of options for gaming and food and beverage, Oh My Game is the perfect location to celebrate birthdays. It offers a wide range of activities including laser tag, arcade games, soft-play games for children and a wide assortment of food and drink. In short, a birthday that's full of fun, excitement, suspense and adventure!
Know more about Planning a Birthday Party at Oh My Game
2. Sky Jumper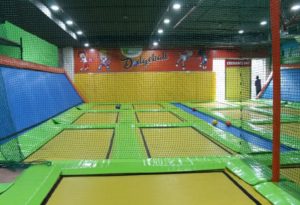 This has always been my kids' favourite, thanks to the ample space and options available her for monkeying around! With an open-jump arena, dodge-ball court, vertical and horizontal trampoline volley-ball courts, slam dunk hoops, a big foam pit and much more, Sky Jumper has got something for everyone! And that's what makes this place ideal for a birthday party.
Know more about Planning a Birthday Party at Sky Jumper
3. SMAAASH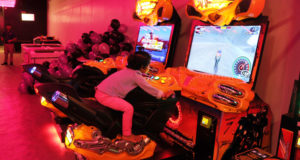 One place where I forgot that I am no kid anymore is Smaaash! it's an entertainment center that's no less than a virtual paradise for gamers and sports fanatics. From simulating games to bumper cars to virtual dance floor, the place is just perfect for celebrating birthdays.
Know more about Planning a Birthday Party at Smaassh
4. Jungle Jumboree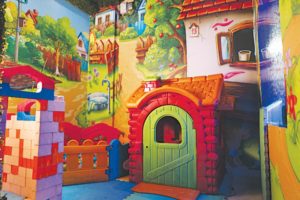 My kids loved this place because of the bright and colourful play area that it offers. This place provides complete entertainment not just because of the designated play zone and jungle themed interiors but also because of extremely courteous and watchful staff. While the kids were kept busy with play, I got enough time to catch up with other moms! And how can I forget the 7 COURSE multi-cuisine buffet with exotic live counters which was the highlight!
Know more about Planning a Birthday party at Jungle Jamboree
5. The Ancient Barbeque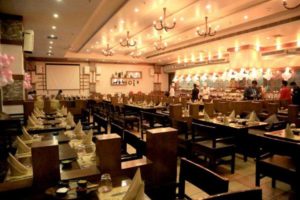 This is a more of a contemporary & stylish fine dining restaurant with a unique "live grill" concept. With sufficient space and sumptuous food, this place shouldn't be missed if you are looking for a birthday party with a mix of different age groups in your guestlist.
Know more about Planning a Birthday Party at The Ancient Barbeque
Oh wait! These are just a few of the unique and interesting venues for kids Birthday Party that I have been to. But if you wish to see more options available in Gurgaon, check this.
One of the big decisions to make when planning a kiddie party is the event space. It can actually make or break a party! You want the venue to wow your guests but not cut away too much from your budget. So where should one go when it's your turn to play the host?
I would suggest you to give a share of your concerns and hassles to VenueMonk. This is a team of super enthusiastic event planners who not only get the lowest deal price for you but also connect you to authentic & accurate information. So why wait? Get started for planning the next party and simply click here.
Go Mommy!
(Updated on April 15th,2018)