Looking around and feeling the festivities all over, one surely gets enthusiastic and cheerful. But one deep breath would make you realize what more is around you besides the lights and aroma of sweets- SMOG.
Dust, smoke, haze: these are the new adjectives of this time of the year- the time of festivals, the time we celebrate Diwali.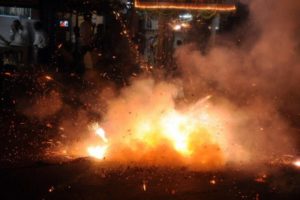 My experience of last year made me write this today to help fellow parents take necessary steps in order to safeguard their children (and the elderly) from the air we are breathing today.
Here are a few tips on how you could deal with the rising pollutants during & post the festive frenzy!
1. Be aware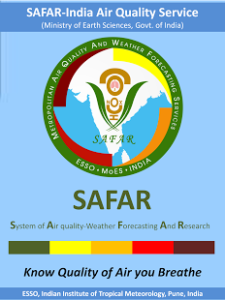 It's important to know that air pollution is not always visible. The sky does not always reveal whether the air outside is "good" or "bad". It is always a good idea to keep a track of the pollution levels and act accordingly. Download real-time air-quality apps to monitor hourly readings and even see forecasts for the next day.
Check out: http://safar.tropmet.res.in/ or http://aqicn.org/city/delhi/r.k.-puram/
2. Look into buying a high-quality face mask for your child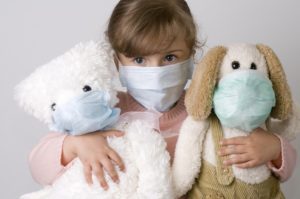 Plain surgical masks alone won't do. Specialized high-quality face masks can filter out dangerous airborne particles. Look for either N95 or N99 rated masks and be sure the fit is secure with no outside gaps to let outside air in. The gap would negate the positive benefit and protection from the mask by allowing pollutant particles back in.
Click here to buy one.
3. Avoid peak pollution times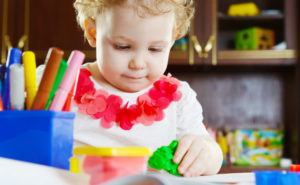 That typically means early morning and late afternoon and evenings. Avoid stepping out early in the morning as smog is usually the highest in the morning. If your children need to attend school in the morning, cover their faces and nose with masks or handkerchiefs. Keep the windows of the bus closed. Talk to the school/coach about moving the children's cricket, tennis or football practice to late morning timings.
Restructure your child's schedule and emphasize more on indoor activities like dance, gymnastics etc.
This is also a good time to introduce your child to yoga; Pranayama is believed to help improve lung volume and boost immunity to deal with such high levels of chemicals in the air.
Also read "7 simple yoga poses for kids & their benefits".
Looking for ways to keep your child busy? Click here.
4. Purify the Air indoors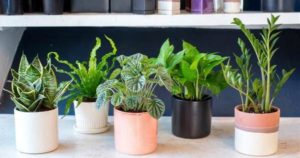 Keeping indoor plants that keep the air fresh is a good idea. Some indoor plants are also known to absorb toxic gases. Aloe vera, Spider plant, Snake plant and Chrysanthemum are a few common plants to cleanse air indoors. However there's a limit to what kind of air these plants are effective for. Also, adding just one or two plants will not make much of a difference to the air quality.
Click here to see air purifying plants.
You may thus consider investing in an indoor Air Purifier, specially for your child's bedroom. This would ensure 8-10 hours of sleeping time with cleaner air for your little one. There are some great options on the market. The most recommended ones being SHARP, Honeywell & Philips. Click here to know more.
Best is to look for air-cleaning devices with HEPA filters, the only ones that can remove PM 2.5 particles from the air.
5. Mind your Food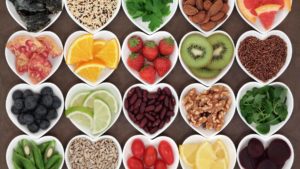 Load up on nutrients like Vitamin C, Vitamin E and Omega 3 Fats to combat the effects of air pollution/ smog. Vegetables like coriander leaves, drumsticks, parsley, cabbage and turnip greens are good sources that you should load up on. Citrus Fruits like amla, guava and lemons; Dry fruits, particularly almonds; Nuts like flax seeds & chia seeds – should be incorporated in the diet of your children to protect the body against the detrimental effects of air pollution. Also, eat jaggery/gud to flush out pollutants from your lungs. You can pick this organic brand.
Quick Anti-pollution Juice recipe (source: Hindustan Times/Brunch)
A juice made out of carrots, beetroots, aloe vera, mint, tulsi and ginger makes for the perfect mocktail against urban pollution. It's full of vitamins A, B complex and C, which protect against the damage that pollution causes.
6. Keep the doors and windows closed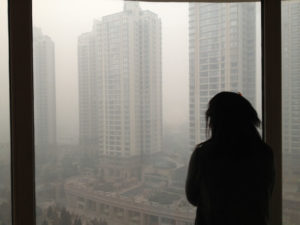 This may sound too basic but at times the simplest of things get missed. Ensure the doors and windows are closed during the day to obstruct the flow of pollutants in your house. Regulating room temperature by turning on the Air Conditioners at nominal temperatures is also advisable.
A few tips for your home-
Avoid usage of aggarbatti for a few weeks; better to use ghee lamps
Do not sweep/mop during the morning hours, it will re-suspend all settled dust particles in the air; stick to only wet mop (adding a pinch of baking soda in warm water for mopping would be good)
Ventilate your house between 2-5 pm everyday- this is the time when smog levels are the least
Sprinkle water around your house on pavements, balconies, driveways etc to settle down the pollutants
Taking simple precautions and ensuring a few essentials go a long way in protecting our kids from troubling respiratory illnesses. If you find the article helpful, don't forget to share with your friends & family!
Wishing good health and great festivities to you & your family!
Go Mommy!
This post has originally been written for http://www.helloparent.in