It's that time of the year! Yay, our twins are turning 7 this month and we are super excited to hit this memorable milestone. While one part of our world (that's my son) is all about adventure and exploration, the other sweet part (that is, my daughter) is all about whims and fancies.
Now while we do believe our kids are poles apart in their nature, attitude, aspirations, and characteristics even after being twins, thank God there's one thing that brings these two on the same page. And that's none other than their love for One Friday world- a kidswear brand conceived out of sheer love for the quirky & playful world of children. The entire range reflects surreal ventures & travels.
What's so different about One Friday World?
Think about it- what is it that our children truly deserve?
Besides our unconditional love, respect and attention, kids deserve immense comfort in the clothes they wear. With the clothes from One Friday world, you can trust the softest quality fabric that doesn't appear dull even after multiple washes and is breathable and light on children's skin.
Each design and range draws inspiration from the fanciful and imaginative wonderland of children. Following the latest style trends internationally, the styles are completely in sync with every upcoming fashion fad for kids.
Each and every design is researched on the basis of upcoming trends, colors and prints and that brings the latest from the fashion world.
With the vast category of kids' clothing, accessories and footwear, you can dress your little dolls in frocks with gorgeous prints, or pair their tops with either jeans or leggings. If you are a boy mum, you can dress up your little man in blazers and waistcoats with trousers or jeans. Or you could even dress him in a Disney-themed T-shirt with shorts or denim.
Our picks
We got our hands on this gorgeous baby pink top with the right amount of detailing with lace, bows, embroidery & accents yet maintaining the comfort that my little girls want.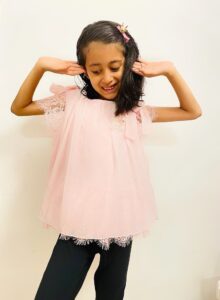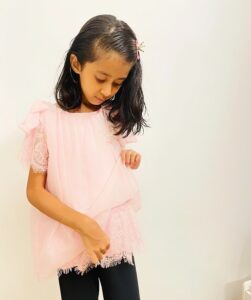 We totally fell for the intricate design and the comfort it offers. Fabric is super soft and the garment can be simply hand washed followed by mild iron.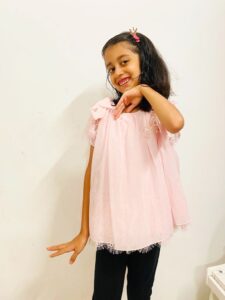 And for my little adventurer, we loved this sailor print tee shirt.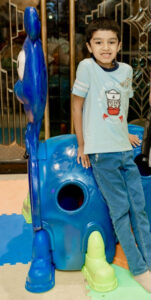 It's light and airy and is perfect to wear out on a sunny day. Made with breathable and comfortable fabric, this light blue nautical-themed t-shirt is a must-have summer staple.
so moms, don't let your kids' wardrobe be boring. Experiment with new styles, prints & colors. And if you're searching for the best website for kids' wear, you need to look no further, for One Friday will accommodate all your kids' wear needs. Shop here.
Go Mommy!