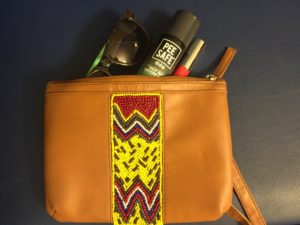 Hygienic, Sterilized, Germ-free, Uncontaminated- I have found a new connection with these terms since becoming a mom. From being extra cautious about keeping everything (and everybody) clean in our surroundings, to placing hand-sanitisers at every possible spot in our home – we have done it all!
However, it is now when our kids have become socially active (thanks to their Play Dates, Activity classes etc) and involves my going out with them, that made me think about my personal hygiene as well. Not that these things were less important earlier, but now I feel I am more aware and cautious of my own health. Plus once you step out of the safe and clean surroundings of your home, that's when the reality check happens.
I am among those who gets petrified even while touching taps, door knobs & faucets while using Public Toilets, not to literally describe the not-so-easy squat-pose one has to try while actually doing the "task".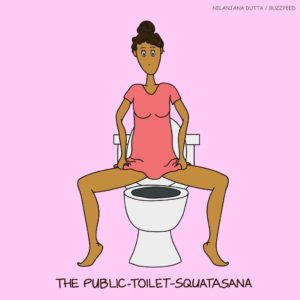 And that's when I was introduced to this wonderful product called Pee Safe. It's a toilet seat sanitiser spray that provides 99.9% protection against germs and removes foul smell. It is essentially for people, like me, who get goose bumps when thinking of any washroom facility other than home.
Basic Features
PeeSafe Toilet Seat Sanitizer spray is specially formulated to disinfect the toilet seat surface and deodorize the surroundings with its refreshing mint fragrance to keep foul odours at bay. The product claims to protect the user by killing 99.9% disease-carrying germs commonly found in toilets and thereby helps prevent most common diseases that can be acquired through unhygienic public restrooms like Diarrhoea, Urinary Tract Infection (UTI) and Gastroenteritis.
Ease of Use
It cannot get simpler than this : Shake- Spray- Wait- Use.
The spray can needs to be held at a distance of 3-4 inches from the toilet seat or any other area that you wish to sanitize. And post that wait for five seconds for the sanitization to begin.
Other Details
Each 40ml and 75ml can is priced at INR 99 and INR 150 respectively. It comes with a shelf life of 3 years.
Each 75ml can of PeeSafe lasts up to 150 uses if used only to sanitize the toilet seats.
With a compact size and tightly capped spray nozzle, it's the perfect disinfectant because it's very portable and lightweight.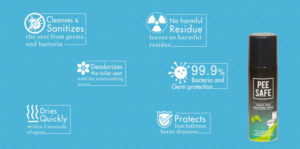 Main benefits
99.9% germ and bacteria protection.
Cleans, sanitizes and deodorizes the toilet seat and the surrounding areas.
Dries quickly and leaves no harmful residue.
Protects you from bathroom borne diseases.
Why do you need a toilet seat sanitiser?
Unhygienic conditions in public restrooms of schools, offices, malls or restaurants can pose a threat of toilet borne diseases that can be harmful. PeeSafe provides overall toilet hygiene by sanitizing, cleansing and deodorizing the toilet seat and its surrounding areas.
The scent
Refreshing mint fragrance
My Take/ Do I recommend it?
Yes!
PeeSafe not only disinfects the toilet seat but it also deodorizes and sanitizes. If you are like me and hold your breath the moment you walk into a public restroom then you have to get a can of PeeSafe for sure. Not only public toilets, I have started using it in our bathrooms at home as well.
Why it's a winner
Pee Safe toilet seat sanitizer consists of rubbed IPA formulation which sanitizes the area within 5 seconds of spraying.
This sanitizer is travel friendly with a sleek design and is compliant to air travel rules. If you travel frequently and are worried about personal hygiene then this spray should definitely be a part of your personal hygiene kit.
Can also be used on door knobs, flush handles, etc.
You can use this in the bathrooms at your home too for the added protection.
You can currently buy this on their website, SafetyKart.com or simply click here
Go Mommy!