Parents are gravitating towards organic products to limit the exposure that their little ones get to toxic chemicals that are used in their making. That's why Eco-friendly living has never seen so much passion as it does today and as a result 'green parenting' with kids has never been so much fun!
***This is not a sponsored post***
For many people, World Environment Day is a time to reflect on how we interact with the nature around us. You might volunteer to clean up your local park or lobby for environmental protection. But truly speaking, when it comes to your baby, every day is an opportunity to go green. And luckily, it's never been easier — or more affordable — to find eco-friendly and organic baby products that not only remove harmful chemicals and toxins from your home, but also help the planet, too. From toys to stationery items, check out these 5 Eco-Friendly Brands For Kids to help give your little one a healthy and natural start.
Eco-Friendly Brands For Kids You Must Experience
1. Shumee

Proudly epitomising the 'Made in India' tag, Shumee offers carefully handcrafted wooden toys that are not only made from non-toxic lead-free material, but have also been designed for open-ended play which helps in exploration and discovery with learning happening naturally for a child. Each toy follows the philosophy of 90% child and 10% toy.
To know more, click here.
2. Rustic Art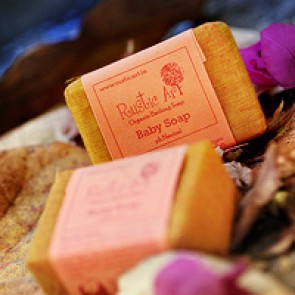 What happens when your passion becomes your belief? Well, that's how this young & dynamic team defines Rustic Art! Rustic Art is an extension of their vision towards using environment friendly, nature sensitive products. With Rustic Art they encourage use of products which are closer to nature, pure and capture the real essence of its ingredients. From baby bath soaps to laundry detergents, this brand is a one-stop shop for all your baby care needs with an assurance of toxin-chemicals-artificial elements free care.
To know more, click here.
3. Avanchy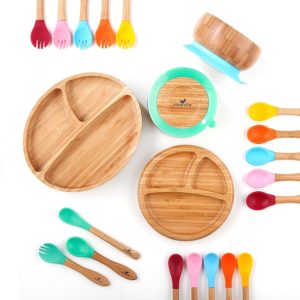 As parents, we lay so much emphasis on organic and healthy food for kids, then why do we oversee the dishes we serve them these healthy foods? Avanchy is a popular US- brand that focusses on making earth-friendly bamboo baby dishes with silicone suction bottoms. Avanchy focusses on providing families with sustainable baby dishes to match their environmentally aware lifestyle. Their line of products includes baby bowls, baby plates, baby spoons and baby forks- all made of organic bamboo and silicone.
To know more, click here.
4. EcoRight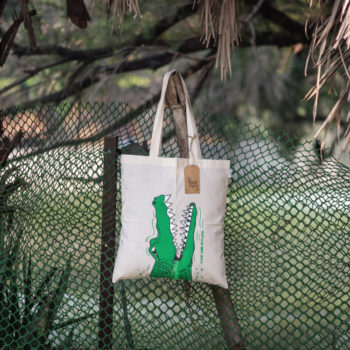 We have moved beyond the "diaper bag" stage but yet need something to carry kids stuff. From sipper to face towels to a little knick-knacks and here EcoRight bags (made from 100% natural fibre & eco-friendly dyes) are a perfect fit for our needs today. Their commitment to save the Planet, one bag at a time, is a reason big enough to make EcoRight bags a part of your life. Don't forget to checkout their cutesy animal-print collection that's going to be adored by your little one!
To know more, click here.
5. PlantCil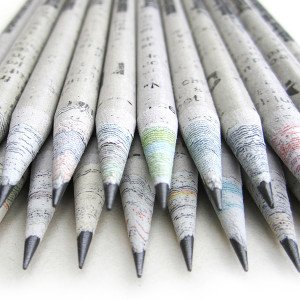 Newspaper pencils are Plantcil's classic pencil version that are made from 100% news papers, sourced by kids. These exquisite pencils are soft to hold and write with, and when sharpened give amazing newspaper shavings that people love to decipher! Since they are reusing newspapers to make these pencils, they are not only safeguarding the planet by mitigating deforestation, but also empowering the ecosystem by implementing the 3Rs: Reduce, Reuse, Recycle.
To know more, click here.
.       
Indian market is opening up to eco-friendly products at affordable prices. From stainless steel straws to organic clothing, you would see a paradigm shift in the way we are looking at adopting green parenting ways in our living. However, the crux remains the same- Practice what you preach, resort to recycling and maintain an eco-friendly household. Not only will your babies be raised in a more sustainable way, they will inculcate the same values as well.
Go Mommy!