The Right Hospital & The Right Care Make All the Difference to Your Birthing Experience.
For any woman, becoming a mother is a life changing experience. Trust me, it surely is, in every possible way! And the feelings begin to dawn on you the moment you see those 2 pink lines on the test kit.
And that's when the most important decision-making step comes in- choosing the right hospital and the right doctor. If you are pregnant already, or seriously thinking about getting pregnant and planning ahead, picking the best obstetrician to follow your pregnancy and the best hospital for you to have your baby may be one of the most critical decisions you make. The right doctor and hospital are critical to having a good experience, as well as a good outcome- meaning the baby is healthy and so are you after delivery.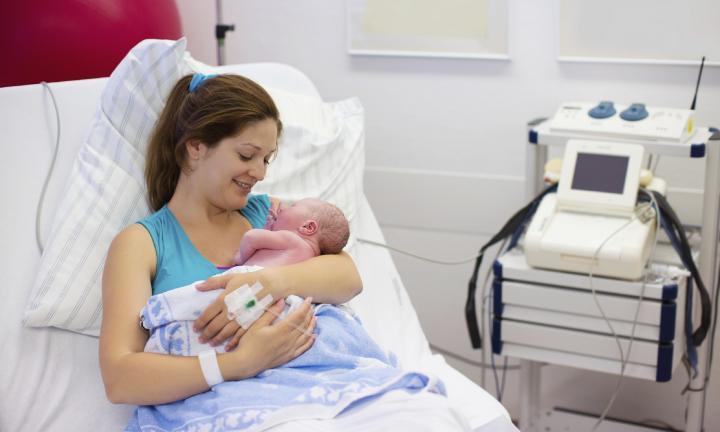 Every mom has a unique birth story. From prenatal assistance to the time spent in labor to postnatal consultations- each experience is a lifetime experience for a mother.  And one factor that makes a difference to these memories is the quality of care that one receives at the hospital and with the doctor.
I am sure you would remember those helpful ever-smiling always on-the-toes nurses that were around you through your stay at the hospital. Or the lactation consultant who guided you from the beginning in your breastfeeding journey.
My journey to motherhood began with a high-risk twin pregnancy and we wanted to leave no parameter left out while considering the doctor & hospital for taking things further. After all, finding the right place with appropriate facilities to care for you and your baby during pregnancy, labor and birth is one of the most important decisions you will make, and it can help you feel confident to push for the safest, healthiest birth. Some factors we considered when choosing the hospital were-
1. Is there an anesthesiologist or anesthetist at the hospital around the clock?
2. What kind of pre and post-natal services are offered by the hospital?
3. What's the hospital's c-sec to vaginal delivery rate?
4. Are the specialists, like Lactation consultant, available in-house?  (A specialist can be invaluable in helping you get off to a good start with breastfeeding.)
5. How accessible is the hospital? (of course this shouldn't be the most important factor, but must be considered while making a choice)
6. How many women in labor does each nurse typically care for?
7. Does the hospital have a NICU? (this is essentially important in case of high risk pregnancy)
8. How many support people are allowed in the labor and birth room?
9. What facilities are available for your partner or any caregiver in terms of accommodation?
10. How busy & rushy the hospital is? (as per one of the studies conducted in the US, the hustle & bustle at the hospital where a mother walks into to deliver the baby is the biggest risk factor for c-sec deliveries!)
In most cases, you'll deliver your baby at the hospital where your Obstetrician has admitting privileges. So keep in mind that when you choose a doctor, you'll likely be choosing the place where you'll give birth. That brings us to the next critical factor- the doctor!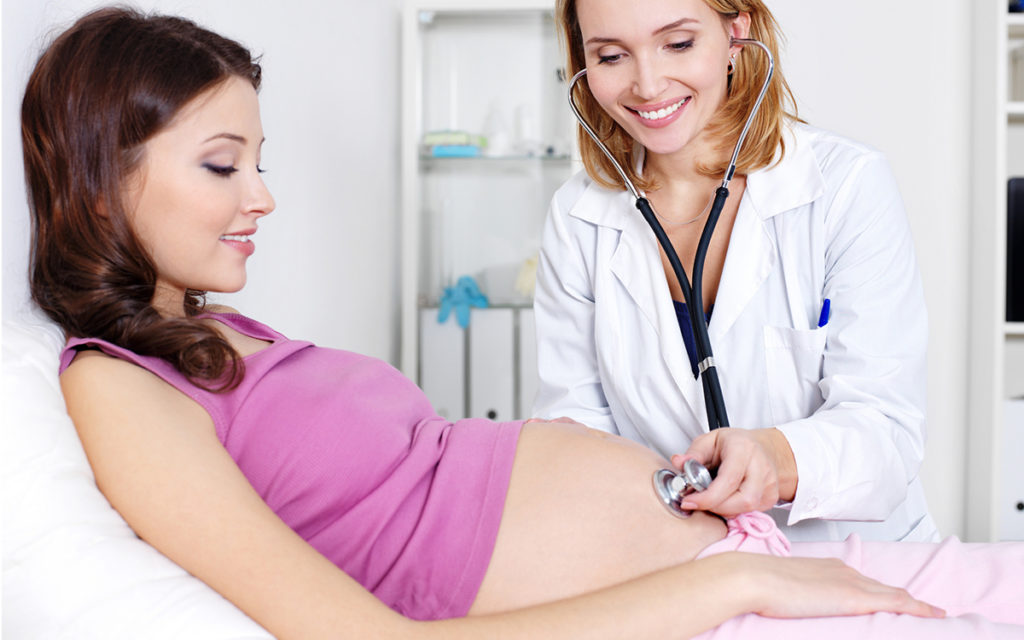 When choosing an obstetrician, you should consider factors such as your health history, the doctor's attitude about topics that are important to you such as the use of IVs and the overall feeling you get when you are with the doctor. If you have a condition such as diabetes, high blood pressure or other complications make sure to ask the doctor what experience they have in treating patients like you.
A few other factors that were important to me while deciding our doctor were-
Overall comfort and ease of asking questions & clearing doubts with the doctor
Personal attention and interest taken by doctor in the pregnancy
Openness and readiness to understand my opinion and respect my wishes
Of course, you may have more questions based on your unique needs. It is important to ask these questions early in your pregnancy.
Choosing a hospital can be an overwhelming experience especially when you're a first-time mom. It's critically important that pregnant women have the tools and information they need to partner with their providers to make the best decisions about pregnancy and childbirth, and ensure care adheres to a woman's preferences. Most women assume they are receiving the best care, but that's not always the case.
Now think about this- when you are craving for the best Cheesecake in town, Zomato can help you find one; when you are looking for the best make-up artist, UrbanClap will offer the best reviewed artist. But what do you do to find the best hospital & doctor for your child's birth? How can you adequately, and conveniently, assess quality of care offered at various healthcare organizations to find the best hospital for your specific needs?
'Together for Her' has created a number of resources for pregnant women to help them access the best care. Together is a an online community that provides quality reviews (shared by mothers like you & me) and guidance, to help you make more confident decisions about your choice of maternity hospital. By providing new mothers with a platform to share their delivery experience and expecting mothers with information, Together aspires to standardize and improve the quality of care at maternity facilities and help women choose the one that is right for them.
To realise its vision that every pregnant woman and newborn receives high-quality care throughout pregnancy, childbirth and the postnatal period, the WHO has defined 'quality of care' and outlined eight standards for improving the quality of care (QoC) for mothers and newborns around the time of childbirth.
Together's focus is on quality of care indicators that are:
Realistic and actionable for both institutions and service users
Applicable and fitting from a mother's standpoint
Universally recognised and evidence-based
Inclusive of cultural and practical sensitivity to Indian conditions
Scalable: Can readily be improved upon by both large and small facilities. In other words, a lack of resources is not a limiting factor to their implementation
Applicable across both public and private institutions
Agreeable with standard WHO, FOGSI, PMSMA, NHM guidelines
Learn more about Together here and don't forget to share your maternity experience/review by clicking here.
Go Mommy!