Don't we all parents always look for the best things for our kids? Best food, clothes, education and so on. But finding best toys is equally important too, I am sure you all will agree with that!
But what are these 'best' toys?
Well, I believe they should be stimulating for young minds, educational, should promote some thinking or creativity in the child. They should be versatile, sustainable and SAFE! Yes you heard it right, there should not be any sharp edges, corners and mainly toys should be non toxic, chemical free, made of nonhazardous materials.
And I would give an extra point to something that's eco-friendly too! 
While it may be almost impossible to eliminate all potentially hazardous ingredients and toys from your baby's environment, every little bit helps. Wooden or cotton or even bamboo toys are safe toys and are often a good alternative – they really are cute and the craftsmanship is unique.
What I have seen is, in case of babies, we generally give more attention to toy selection because they put toys in mouth. So we avoid tiny objects to protect from choking, we buy BPA free teethers etc. But truth is we need to give attention to quality of toys all the time, even for toddlers, preschoolers who spend a lot of their time with toys.
All this discussion we had, because I have been giving toys to my kids which fulfill all above criteria and are easily available online.
Ok, so here's the toy my preschooler can't stop playing with….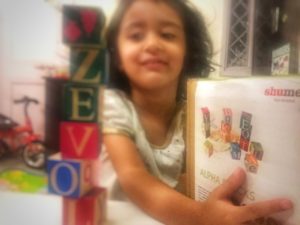 Have you heard of Shumee Toys yet?
Shumee is an awesome green wood toy company that makes eco friendly, innovative, and educational toys for every developmental stage of childhood. Shumee uses environmentally safe, responsible and sustainable methods and the toys are made from non-toxic, natural materials making them safe in every way for our kids. Their wooden sturdy frame can withstand wear and tear and can be handed down as heirlooms, making them a great value for money. This is the reason why its not just my kids but even I love these toys too!
Shumee Alpha Blocks- Our experience
I only recently discovered Shumee toys but when I did, I immediately fell in love with the design of their toys.


From amongst their wide array of age-appropriate toys, we picked Shumee Alpha Blocks that strike a wonderful balance between versatility and design. You can see for yourself in this image.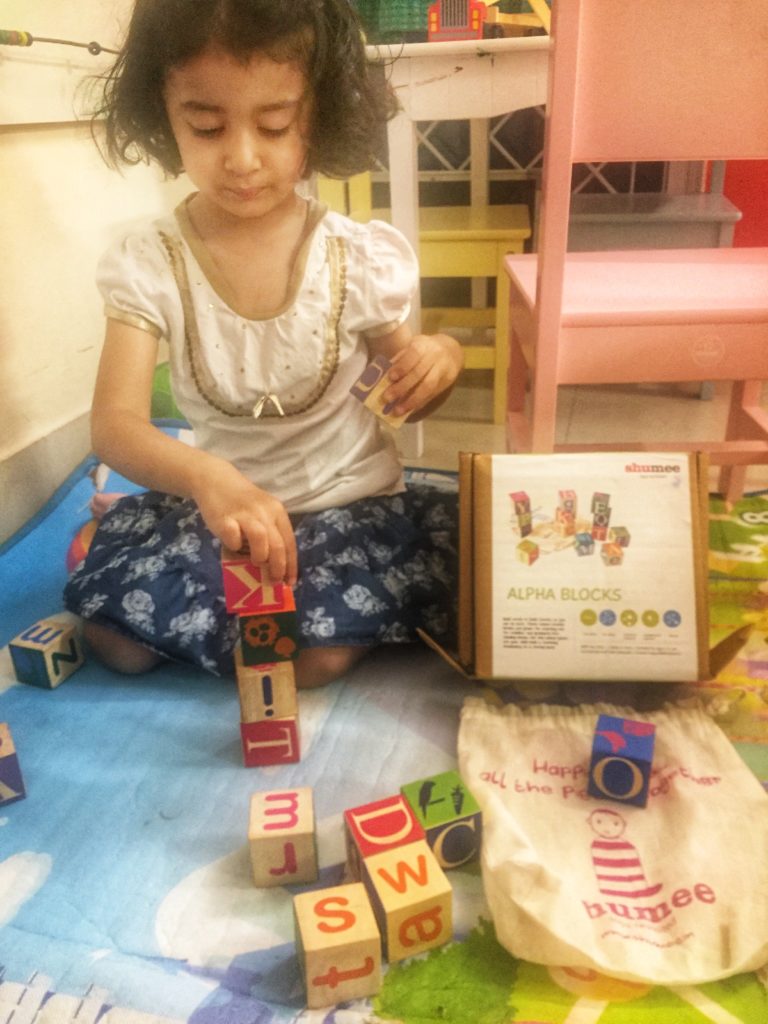 This Alpha Block Set is geared for toddlers aged 2+. Each set comes with 13 brightly coloured, carefully crafted 4 cm blocks made from ivory wood. While they might look like classic blocks, the unique twist lies in the fact that these blocks have been very thoughtfully designed to keep the child engaged with different activities.
Besides the obvious word making activity…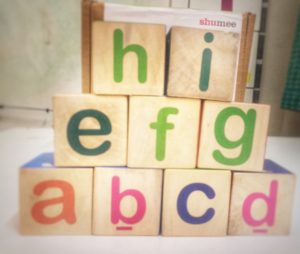 ….child can learn about upper and lower case letters….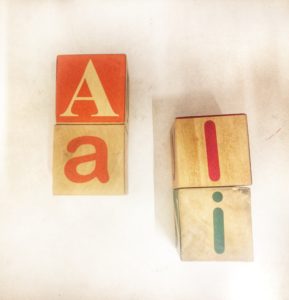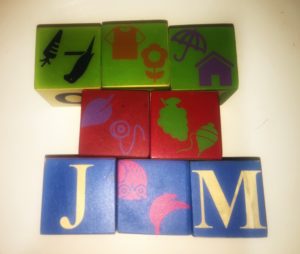 or recognising letters and their association with different objects (look at the cute pictures painted there!)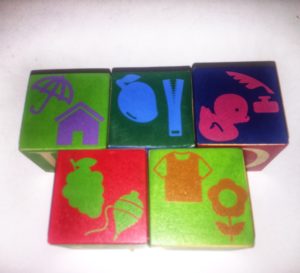 They can build words or build towers…or may be both!!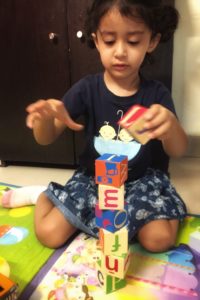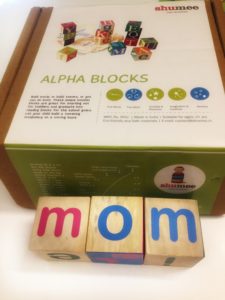 That's 5 activities from one toy!!!
Children want to create. It's simple. So as a parent it's essential to introduce your growing child to toys that will encourage them to learn, create, build and ultimately to engage productively. Shumee Alpha Blocks will not only educate your child but also entertain them and provide them with a quality toy that will bring them joy for many years.
And I have somehow noticed that when I present wooden toys to my kids, they play with them for a lot longer! 
Just like all Shumee Toys, Alpha Blocks are made with a commitment to sustainability, compliant with safety and quality standards. The edges are gently rounded for complete safety and the whole toy is really well made and sturdy. I like the fact that all Shumee toys are securely packed, always arrive in perfect condition and come along with a convenient drawstring bag for storage (very considerate of them…and this only a mom can think of! Thank you Meeta!).
Shumee Alpha blocks set is a wonderful toy that will inspire any child to create, build and spark their imagination. I can't think of a more thoughtful birthday gift than the Shumee Alpha blocks or a similar blocks set.
It can be challenging to find meaningful toys for children and I spend a lot of time searching for cool gift ideas for kids. I'm always happy when I stumble across a meaningful toy to share with my readers and this Alpha Blocks set is a well-made toy designed to occupy the attention of a curious mind.
Language & Communication skills: Form words, build vocabulary
Curiosity & Creativity: Create, match and build words
Fine Motor Skills: Helps your child develop dexterity, & hand/eye coordination
Cognitive Skills: Problem solving
You must checkout their catalog that's full of beautiful toys for babies, toddler and preschoolers …but beware, you may feel like buying all as they are so cute! These wooden toys can make great green gifts too!
Go Mommy!