Parenting has, in recent times, become a tough one, not because of the challenges it poses but mainly because of the choices it involves in the process! We are now having a tough time making the right choice for our kids, from the ocean of options available!
This Summer Promises to be a fun-filled one for kids @ All About Kids Exhibition
If you are a parent or an expectant one in NCR- here is one kids event you wouldn't want to miss! Save the date for one of the biggest & unique events of this year- the All About Kids Exhibition!
What Is All About Kids:
All About Kids was conceptualized by two mompreneurs who also happen to be best friends.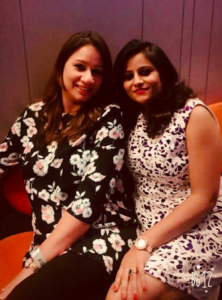 As working moms, they often had to struggle to find the best products for their children and this led to All About Kids, a premium platform where moms can buy everything under the sun for their little ones. A one of a kind shopping event just for kids – multiple brands under one roof, to cater to all the needs of the little ones. Kids apparel, accessories, games, services, workshops, birthday parties… everything under the sun!
The vision was to create a retail exhibition exclusively for kids, where you could touch and feel a wide range of products, all under one roof. This, without the hassle of dragging unwilling kids from one store to another. All About Kids brings to the discerning buyer, the opportunity to shop all products for kids, at a single place.
What Can You Look Forward To
All About Kids Exhibition is a premium kids exhibition that is all set to showcase some of the best home-grown brands, designers, entrepreneurs and the best of food and entertainment for kids and parents.
We are giving you all the right reasons that will motivate you to experience so:
#1. It's Different!
Taking cues from the Javed Jaffery's advertisement of a popular ketchup brand, we can literally scream our hearts out that, "Yes, it's Different!"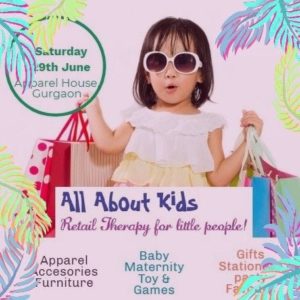 All About Kids- Exhibition is drastically different from regular events or exhibitions that are held in the city. With multiple brands under one roof, to cater to all the needs of the little ones, this unique exhibition is literally "ALL ABOUT KIDS!!!". This, without the hassle of dragging unwilling kids from one store to another.
#2. It's for all!
It's one of a kind shopping event that caters to kids of all ages. So whether you have a crying toddler or a fussy teenager both will be interested in visiting this exhibition.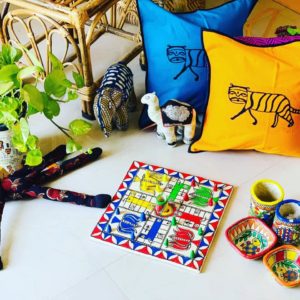 What more, even if you are an expecting mommy, there's something in store for you as well at All About Kids- Exhibition.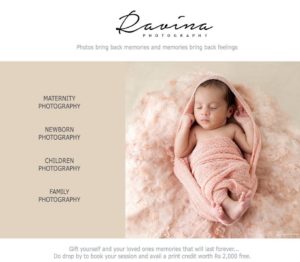 #3. Exciting Activities
With all the serious shopping that's got to be done, don't worry about engaging the kids. Eateries, art and craft workshop, Tattoo art, play area and DIY corners- all rolled into one- is just where you will want your kids to spend their time in a fun way while you are busy 'adding to your cart'!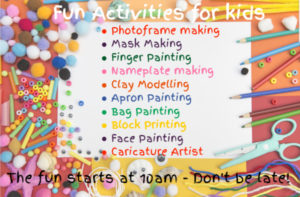 #4. It's fun!
All About Kids Exhibition has been designed for a fun-filled day full of exciting stuff for kids. With schools getting reopened just a few days ahead, kids would be missing their summer holidays already!?  All About kIds is a perfect outing to beat those blues for children. With more than 30 hand-picked brands in the parenting and baby care segment, this is a perfect day out with family. With the best brands showcasing some of their hand-picked products for you to choose from, you get the best of your shopping for kids in one place.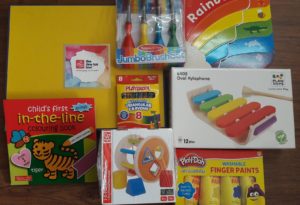 Back-to-school essentials, birthday gifts, return favours, Rakhi & Teej festivities and other knick-knacks- trust me, shopping never got easier!
#5 It's Free!
Remember – entry is free and first 50 children are assured of a surprise gift. It doesn't end here because there are lots of prizes to be won every hour in the Lucky Draw as well!
Well, how cool is that to make your outing special!
Focusing on providing an exceptional shopping experience for Parents & kids and adding fun to family outings, All About Kids Exhibition is all set to provide the perfect "Summer Weekend Getaway"! A highlight of the exhibition is its focus which is high on engagement and entertainment quotient.
Parents can also look forward to businesses, manufactures, and distributors of children's products and services showcasing and marketing their wares. What an opportunity to learn all about the growing children's market!
Furthermore,  All About Kids Exhibition would also help families to fulfil all their shopping requirements at a common point by letting them choose between some of the most exceptional kids and baby products and services available in the market and online store. Incidentally, the Exhibition is a one stop destination for not only parents & kids, but brands as well assisting them to connect large number of quality audiences.
So this weekend get yourself and your children to disconnect from those tech gadgets, leave your work and all those other distractions and step outside with your family to revel in the magic of All About Kids – Exhibition.
I'll certainly be visiting this one-of-a-kind premium exhibition with my kids on June 29, 2019. I hope to see you there!
When: June 29th 2019
Where: Apparel House, Gurgaon
Time: 10.30 AM – 8 PM
Facebook: AllAboutKids.Exhibition
Go Mommy!
"Go Mommy" is the official online partner of the 1st All About Kids – Exhibition.  Like their Facebook page by clicking on this.
All About Kids – Exhibition invites you to be a part of a world full of discovery, excitement and learning for children and fun activities for the complete family to enjoy together.