This story is from our partner, IndiaRush.com. Once a month we'll share their best fashion tips and shopping guides. Today's post presents the style staples you must have in your closet. Don't miss it!
'I like my money right where I can see it- hanging in my closet! '– Carrie Bradshaw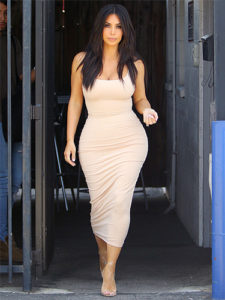 Are you the one who earns only to shop and eat? Well, if you really want to keep your inner Carrie Bradshaw alive, you need a perfect closet. Believe it or not, but as girls we all dream more of having a filled closet of everything we want than having a fairytale wedding with any prince charming. Women clothing involves a series of all the ensembles required from a regular office going day to the romantic date with your hot colleague.
With the updating Indian fashion industry and evolving style sense, there are various changes in haute couture. New trends come and go, some stay constant and some just become a quintessential item in every girl's wardrobe. These women dresses are super cool, comfortable and stylish.
From Kim Kardashian's favourite Bodycon dresses to Sonam Kapoor's modern interpretation of the Indian saree on Cannes red carpet, every outfit got its own charm which brings out the best of women.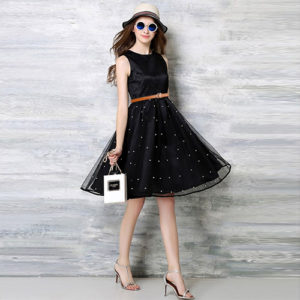 Be it everyone's favourite little black dress to hot dhoti pants, we are happily embracing the old traditional outfits to western styles as well. There are Indo-western fusions which are a big hit nowadays. With online shopping making it easier to avail the high range of different styles and designs, everything is on the fingertips. You can go from one corner to other in the world and get so many women embracing themselves with these pretty yet stunning dresses along with jewellery adorning.
Well ladies, get ready to shop more and look diva with these certain types of dresses that every woman must have in her fashion arsenal:
Well, next is the off-shoulder style which has already taken over the entire fashion market in a big way. Be it women tops or dresses, there is a certain charm about these dresses. They showcase your sleek neckline and gorgeous collar bones in the right way. Floral or plain, these off-shoulder dresses can prove to be a life saver for you.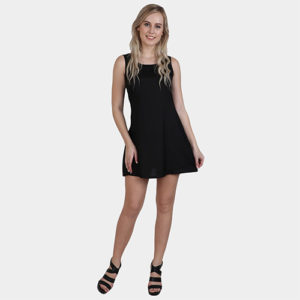 Can you think of women clothing without a glamorous and stunning little black dress!? Believe it or not, having a LBD in your wardrobe can literally make wonders for you. There can be a multitude of dresses in this world, but none of them is as powerful and popular as little Black Dress.
Maxi dresses have become the basic staple for comfort and style and every woman should have in her wardrobe. If you're rising tall and wearing short dresses makes you feel exposing, Maxi dresses are made solely for you. Go for the long flared ones for casual days. You can easily go for online shopping and choose from a wide array of long, short and midi length.
Backless remains constant and skater dresses will never go out of fashion. They can be of many types and styles of asymmetric dresses as well. Choose the dresses that will flow with your figure and look mouth-gapingly hot.
So, which look is your favourite? Don't forget to share with us in comments below.
Go Mommy!