Multiplication tables, alphabets, formulae, periodic table…..what is the first emotion all these things bring to your mind? If you are like me, I am sure it is none other than stress! The early conditioning of our minds to learn through repetition is what is known as Rote learning. And most of us have been raised with this technique of learning.
Parents in a rote environment are happy if their child has memorised capitals or currencies of every country or some tongue-twisting dinosaur names. They are seldom happy when their kid has figured out how to dismantle and re-organise a TV remote! Genius in children is rarely celebrated.
It will not be wrong to state that more often than not, Parents find curiosity silly and weird. Because parents have forgotten curiosity. Movies, news channels, office gossip, competition has taken away their capacity to conceive genius.
But how relevant is Rote learning in the current scenario?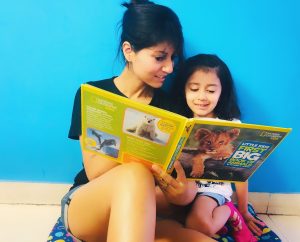 Education before the internet age was all about knowing things or facts. It was believed that at a particular age children should have a certain amount of knowledge. 
 But as a millennial parent, I know for my child's analytical and cognitive skill development, there's a need for access to education which is holistic, and enables practical application. 
To be successful, our children need to be creative. Skills like collaboration, critical thinking and effective communication are fast taking over techniques like rote learning, mugging and cramming.
With rote learning, the trouble is that it is not nearly good enough in the long run. Mugging alone does not encourage children's creativity, questioning, ability to connect old and new knowledge, or problem-solving – all important skills for any career path and for life in general.
Checkout the fun we had while trying #DellRattaPapadchallenge
And this is giving way to a relatively new method of learning- PC-enabled learning – a relatively new teaching method adopted in schools. It is a much more sensory,  interactive and immersive learning technique, encouraging students to be active and attentive all through. Unlike rote learning, this involves long-term and comprehensive understanding of the concepts. The focus is more on making sense of abundant information that these students have, sharing and using it in smart ways.
With interactive PC based learning, the paradigm shift is as simple as merely reading about science, history & geography viz a viz watching historical documentaries, taking virtual field trips in Geography and science based interactive PC games.
Pathbreaking initiative by Dell – Aarambh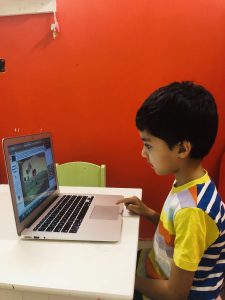 Dell India believes that all children deserve an education that prepares them for life. 
Powered with the aim of eradicating rote learning and increasing PC access in the country, the brand launched a progressive pan-India initiative Dell Aarambh which is aimed at spearheading the use of PC for education. The main objective of this initiative is to equip parents and teachers with vital PC usage skills and provide them necessary training and knowledge to use computer technology with confidence, both at school & at home. 
A PC, equipped with a good educational software can transform the entire teaching-learning process, making it much more easy, active and interactive. While it aids a practical way of learning for kids, it's a big boon for teachers as well as they can make class presentations, show live interactive videos, save notes, prepare assessment worksheets using various Internet resources, track student's progress anywhere, anytime, etc. This is not just to defeat the age-old system of mugging and rote learning but to also make our education system much more creative, fun and engaging.
And taking this revolutionary initiative a step further, Dell is celebrating #DellAntiRoteDay, a day to put spotlight on PC-enabled interactive learning and make people aware of its benefits. With an increased use of computers in school, students think out of the box for problem solving, becoming better collaborators and future proofing their career. Students engage in a more practical approach to learning by engaging in virtual tours, videos, quizzes and apply concepts learned in theory.
As a Parent I would suggest rather than seeing technology as a threat, we should embrace the idea of using it as an additional tool for education purposes. With today's technology, devices are no longer boring machines that dull our imagination but rather redefine our learning methods. Including interactive learning tools into the traditional mix only makes learning more fun and easy as it was before. So, design a mix that works best for you and your children!
And if you are still wary about how to begin and where to begin, head to this fun webinar for parents by Dell Aarambh. The webinar will help you understand how to create an online learning environment at home. Register here!
Go Mommy!