"You have twins? Oh wow! That's awesome!" is the first reaction that we- the doubling mommies- get quite often. I think this is because the trend of multiple pregnancy is still not very common in India.
But, but, but… do they even know what it feels like to carry, birth and raise twins? Trust me, as much as one waits to see those two bags to show up in the ultrasound, the fact is that carrying and birthing twins does come out as a bit of a dreaded task.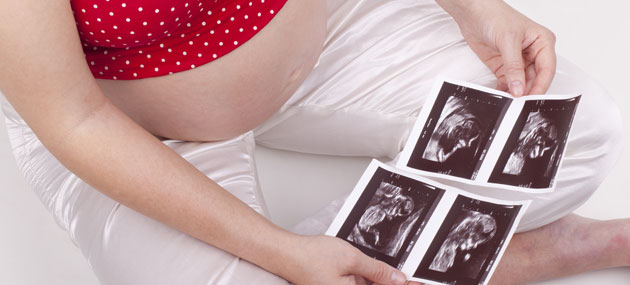 No doubt that having twins, triplets or even quadruplets can be exciting, but it may also bring worries and concerns for you, your partner and family members. If you are expecting more than one baby, it is important that you are well prepared for the changes that will take place both during your pregnancy and after the babies' birth.
Multiple pregnancy is associated with a greater number of complications and as a consequence mothers of multiples may require more care before and after giving birth than mothers with a singleton pregnancy, have more antenatal care and monitoring, receive antenatal steroids, deliver by caesarean section, and their babies are more likely to be admitted to a neonatal intensive care unit (NICU).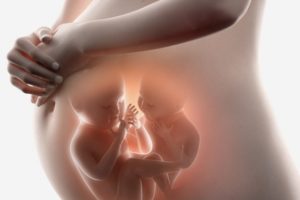 In short, multiple pregnancy comes with a set of specific critical needs that one must be aware of –
Higher number of antenatal checks because of higher risks like Twin-to-Twin transfusion syndrome,

gestational diabetes

,

high blood pressure

, carpal tunnel syndrome, premature birth etc.

Requirement of experts and specialists in the hospital for guidance on regular basis because multiple pregnancies are categorized as 'high-risk' for obvious reasons.

Provision of in-house ultrasound facility because of higher number of scans required (as compared to singleton pregnancy) in order to keep a regular track of development of babies.

Facilities like antenatal classes and counselling sessions.

Provision of

epidural

, c-sec arrangements because a Caesarean delivery is more common for multiple births as for singletons and is more likely to be a planned procedure.

Sufficient number of midwives, support staff at the hospital because of greater care associated with a multiple delivery.

Provision of a well-equipped

NICU

because of higher chances of preterm delivery and low-birthweight of babies.

Gentle and professional assistance for exclusively

breastfeeding

the babies. Since this becomes a challenge with multiples, an active antenatal breastfeeding support is essential in such cases.
When it was time for us to choose the right hospital for taking care of my maternity needs, I was clear about our expectations in terms of maternity care, birthing experience and postnatal care.
Essentially, one's top 10 expectations from the healthcare provider would be-
The information about twins, the hows and whys of carrying them, care required etc. should to be addressed in a coordinated way.

Trust me, getting information for multiple pregnancies through online medium is very very limited.
Perhaps I have come across very few sites like Togetherforher.com that present well thought-out and well-researched content on maternity quality of care in addition to helping you choose the right hospital.
Transparency in providing information regarding antenatal screening (like for Down syndrome), various tests, ultrasound scans,

post-delivery health and recovery

.

A respectful,

kind and caring atmosphere

where the mom-to-be is actively involved in taking relevant decisions related to kind of labour, place of delivery etc.

Greater access to midwives/doctors to discuss day-to-day care.

More help and encouragement to be offered to parents of multiples to ensure they are aware of options for maternity care, including labour and birth.

Facility of a private room, preferably a side room, with ample space for 2 babies.

Visiting time for partner/family to be not too restrictive, if the mother so requires.

The needs of a mother, in case of admission of babies in NICU, to be considered in organising postnatal care.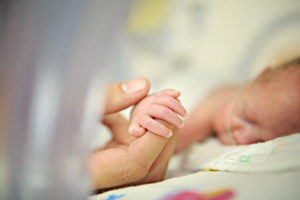 Practical issues like separation from one or more babies, the need to feed or provide breast milk, early discharge of mother from the hospital before the infants leave hospital are all aspects of care which affect women and their babies that must be taken into account as an important parameter for quality of care. But more than anything, complete transparency in providing enough information about the reason for babies' admission.
Following a multiple birth there is a need for support for mothers and fathers in the transition to parenthood and early parenting, particularly infant care. In providing individualized care, postnatal support to be available for a variable length of time, depending on individual needs and circumstances.

A need for more effective communication in the antenatal period and for better postnatal support and help with infant care, especially in the early days was emphasized.
Women and families experiencing a multiple pregnancy and birth, like other parents, require individualized high-quality maternity care that addresses their psychological, practical and clinical needs. The complexities of adjusting to and caring for two or more newborn babies at the same time are also numerous from both practical and psychological perspectives. Thus, the need for specialist clinical postnatal & antenatal care affects the overall maternity experience of the mother.
And with the help of online communities like Together for Her, you can make an informed decision about your delivery hospital keeping your concerns, dignity and expectations on top of priorities.
'Together for Her' has created a number of resources for pregnant women to help them access the best care. 'Together' comes as part of a push for honest parenting, as a platform for mothers speaking openly about how their experience with healthcare providers has been.
Learn more about Together here and don't forget to share your maternity experience/review by clicking here.
Go Mommy!