"Congratulations! But now forget those vacations you guys used to take! With kids around, you cannot travel before they turn at least 3 years old…." And Crasssshhhhhhh! Yes, that's how I felt about life the day we became parents. From close friends to colleagues, almost everybody came up with this warning while they were sharing their experiences of parenthood. But if you are looking for a reason to travel with kids, read further.
We are conditioned with this belief that travelling with kids is either not possible or it's not worth it. Why- you may ask…well, common hurdles being:
Kids won't remember anything when they grow up. So why travel now when they are so small?
Travelling with kids is not cheap anymore. It's an expensive affair!
Toddler tantrums- Heard about it?
Their food, sleep pattern, howls- you will just stay confined to one room. That's it!
As a child, I have grown up travelling, thanks to my travel-loving adventurous parents. Same way, I didn't want to confine myself from living such a life just because I have kids now. I understand travelling with kids has it's own set of anxiety and fears (like packing stuff, preparing for emergencies etc), but if you see the flip side, you would believe taking a vacation with kids isn't that bad after all!
1. Brings the family together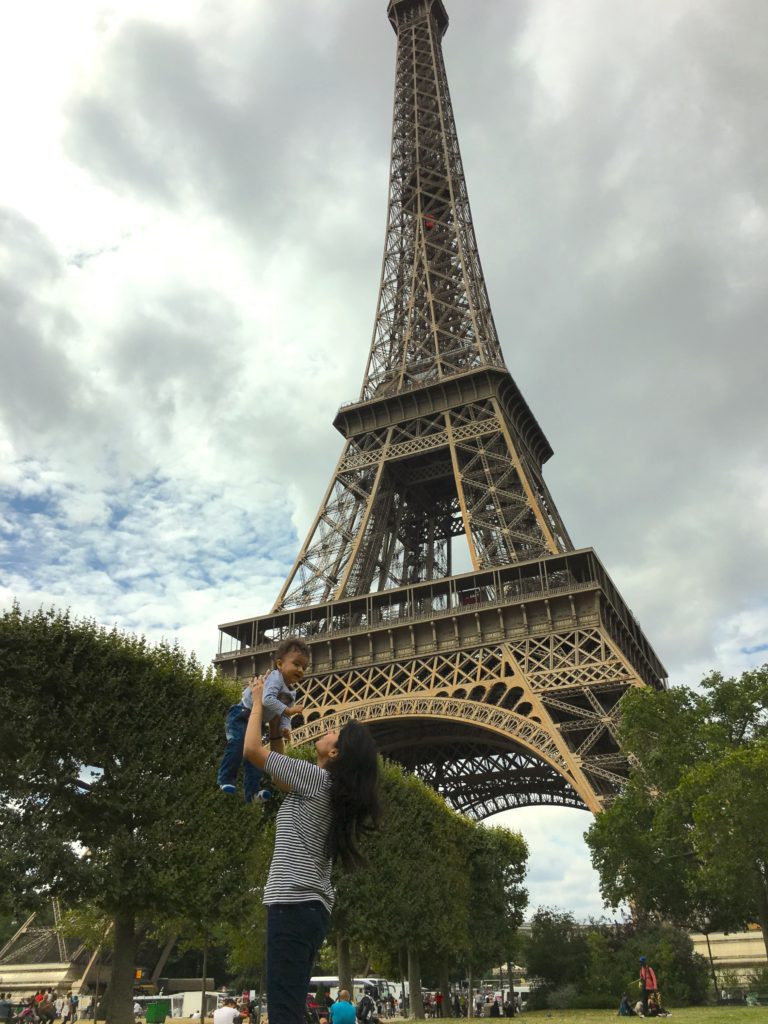 Think about it – no toys to pick up, no school to attend, no phone calls to answer, no set routine to be adhered to, no nanny to be dependent on- all you have to do is spend time with your kids. And that's what our children desire the most- our time & attention!
You may also like "5 Books you must buy for your baby"
2. Helps create more memories together
Taking time together to share experiences and activities creates memories that will be recalled and reminisced about later on.
For example, we still talk about how we travelled by local transport in Europe with our two infants and two suitcases.It's a classic memory for our family. Recalling the experience still makes us feel so adventurous and confident!
Experiencing those moments- difficult, funny, adventurous- and capturing them in your camera to be cherished all through your life, travelling with kids gives you so much more!
You may also like "7 Golden rules of travelling with a Baby"
3. Opens doors to a global classroom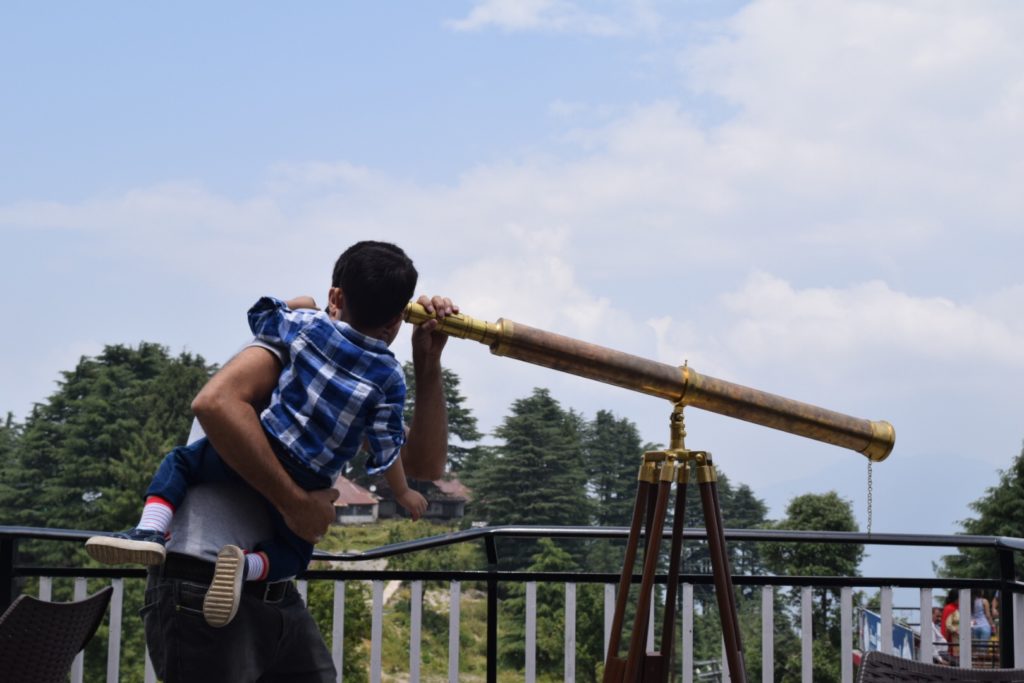 While books introduce kids to different subjects and topics, Travelling, on the other hand, gives an exposure to real-world applications to what they've been studying during the school year. Just as taking kids to an art or natural history museum can add tangibility to what they first read about in school, travel can add rich context and substance to their classroom knowledge. Travel helps children experience a wide repertoire of sights, smells, sounds, colors, faces, cultures and languages from an early age.
Even when we travelled with our infants, we witnessed enhanced developmental milestones. My daughter said her first words on a trip to Belgium, where she was entranced by the horses on the road.
You may also like "8 Must-have books for 1 year old"
4. Lets you take it slow & easy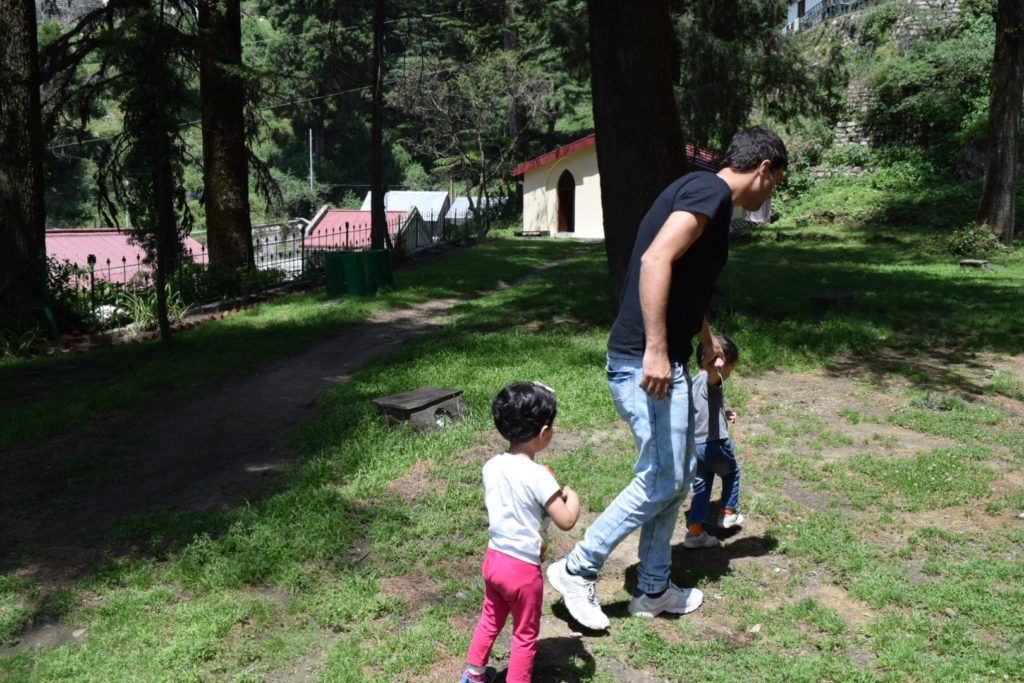 Kids are observant, and they take time to appreciate their surroundings. Traveling with kids will force you to move at their pace; your pace will be slower and your children will point out details you most likely would have overlooked without them. That little park next to the Eiffel Tower or the guy selling candy floss next to the beach in Goa- you would have possibly skipped these little things, but with kids, you surely wouldn't!
You may also like "5 Must-have toys for Infants"
5. Arouses child's interest in culture, geography, world & what not!
Children who travel more are exposed to a more global set-up. They start to form a better understanding of their environment and the knowledge that it's a big world out there. They are interested in learning capitals of the different countries they visit, about different currencies and cultures. In short, it's a good way to start building up their life-skills.
You may also like "Top 7 Storybooks for 2 year olds"
6. Instills compassion, flexibility and adaptability
Travelling with children exposes them to a new life, something different from their "life-bubble". It allows them to appreciate their comfort and existing life in a lot of ways. Also, it allows them to be more adaptable to changing situations and more flexible in their habits and needs.
You may also like "5 Basic Life Skills your child must learn"
7. Lets you become a kid again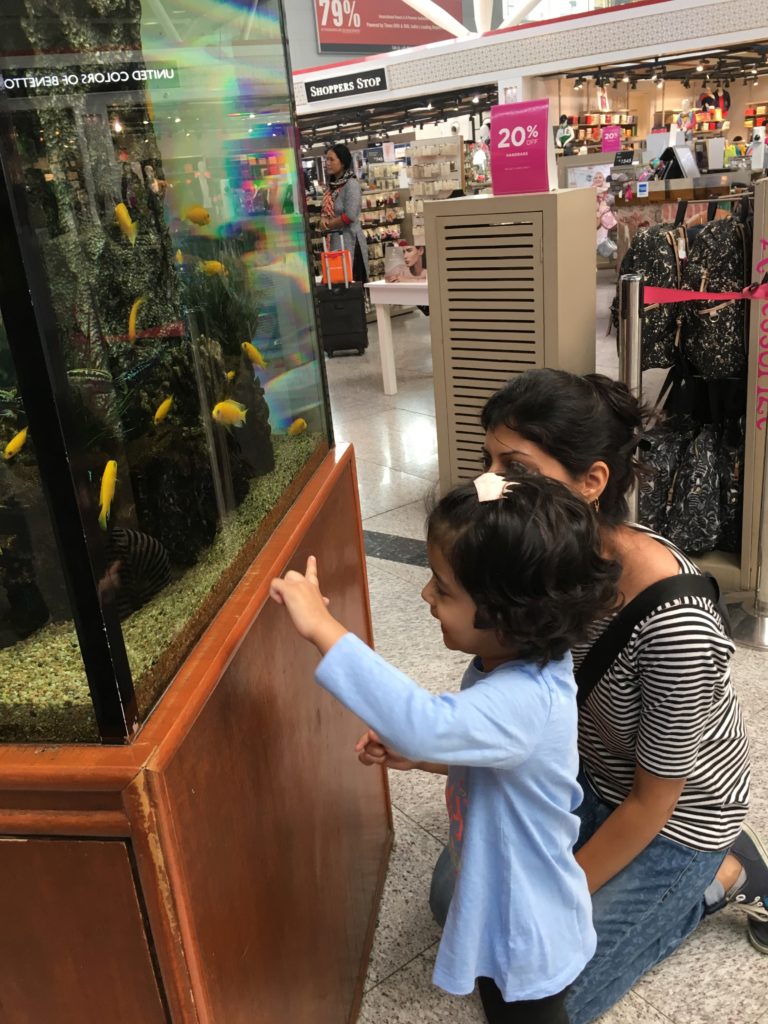 When traveling with children, you have a great excuse to do all kinds of crazy or childish things for which you are actually too old. You can join them on a small 'kids' train, a rollercoaster, get lost in a maze… You can feed and cuddle the animals, you can roll down the sand dunes or jump over the waves in the sea like a little boy… and no-one looks weirdly at you if you're doing all this together with your kids!
You may also like "10 Best Learning Toys for Toddlers"
8. Lets you enjoy some perks!
From Priority boarding to fast-lane access in queues to freebies – we have enjoyed all these thanks to our kids!
See, going on vacation with young kids isn't that bad after all. Actually, it's a lot better to take your kids on vacation when they're young than when they are teenagers!
And don't worry even if your child won't remember these vacations. They won't remember how you teach them to say "thank you" or take them to the park everyday too, right? However all these experiences gained through travel will definitely do the ground work of the kind of person your child is going to grow up into.
So, plan a trip! Detach from that stressful routine, introduce your kids to the big world out there, expose your kids to new experiences, connect as a family and create memories for the future – all accomplished with a family vacation.
Oh and don't forget to pack these healthy travel-friendly food options!
Go Mommy!
This post has originally published on 'Hello Parent'. To access the article, please click here.