Baby wipes: the ultimate mama must-have. Perfect not only for tiny bottoms, but for cleaning dirty fingers, sticky faces, spilled milk, and for wiping away pretty much any mess that #momlife can throw your way.
Once you become a mother wet wipes are an essential part of your bag. Young babies have a very delicate skin and frequent wiping of their bottom along with the chemicals used in regular baby wipes may cause irritation. But now we have a chemical-free baby wipe alternative to use- Mother Sparsh.
Totally living up to its name, Mother 'Sparsh' wipes give a feeling of the ultimate motherly 'touch'- pure, gentle, soft and harmless.
Dubbed "India's first water-based baby wipes" Mother Sparsh wipes contain exactly one prominent ingredient: 98% purified water. Trust me, you can't get much purer than that!

The wipes are fragrance and alcohol free, yet still soft and absorbent. They're perfect for diaper changes and safe enough to use just about anywhere on baby (or mama!), from her face all the way down to her toes.
Whilst most baby wipes claim to be pure, natural and suitable for sensitive skin they still contain a large list of chemicals that include preservatives and parabens. Mother Sparsh Wipes have been developed with utmost purity sans Parabens, synthetic preservatives and Alcohol. These clinically-proven Hypoallergenic and pH Balanced Water Wipes help maintain moisture and softness in baby's skin and specially suit the newborn babies' sensitive skin.
Mother Sparsh is a progressive brand in baby care products backed by the studies of different health organisation like NICE, UK and other health experts who clearly advocate that
cleaning with pure water is much safer thereto very less or no chance of allergy,
irritation and redness.
Mother Sparsh: As Good as Cotton & Water
As a new mum I always found cotton wool and water was ineffective on a really dirty bottom. But Mother Sparsh Baby water wipes are a great alternative to the recommended cotton wool and water. They are some of the gentlest wipes in the market and are really great wipes for babies and toddlers.
But what got me really sold over this product is the fact that Mother Sparsh baby wet wipes are made of Skin Friendly Natural Fabric! Yes, you read that right!
Parents of today's times (the millennials) are gravitating towards organic products to limit the exposure of their little ones to chemicals that are commonly used in making baby care products. That's why eco-friendly parenting has never seen so much passion as it does today and as a result 'green parenting' with kids has never been so much fun!
Keeping this in mind, this young brand has come up with baby wet wipes that are polyester free and environment friendly. Mother Sparsh baby water wipes are made of plant-derived fabric that's 100% viscose (no polyester) and gentle on environment too as it is 100% biodegradable. Other interesting thing is that this fabric is extremely smooth (velvet
like), breathable & highly absorbent unlike polyester which tends to irritate baby
skin.With this fabric and water based formulation, cleaning with Mother Sparsh water
wipes are as good as soft cotton and pure water.
The wipes have a mild gentle fragrance (thanks to the green tea extracts) and feel wetter than regular wipes.  Most importantly Mother Sparsh water wipes do not leave a residue of unwanted chemicals on the baby's skin when used during a nappy change. This helps prevent diaper rashes that's one of the most common occurrences with babies.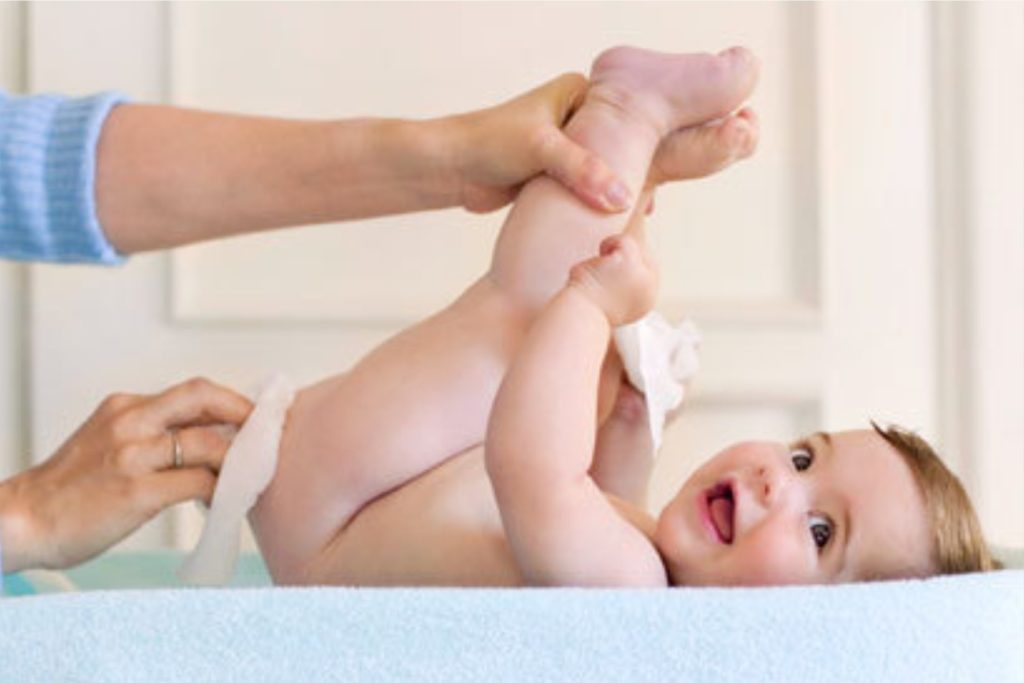 Mother Sparsh baby wet wipes is an ideal product to use on a nappy rash or when dealing with sensitive skin conditions such as eczema. I often used cotton wool and water on my baby's red bottom instead of regular wipes in order to speed up skin's healing process. Mother Sparsh Water Wipes is a convenient alternative to that, particularly when you are on the go.
To conclude …
Whilst you might come across cheaper alternatives to baby wipes in the market, Mother Sparsh baby wipes definitely are better than ordinary wipes. They are chemical-free, 98% water based and eco-friendly.
I would strongly recommend this product for babies with allergies and/or sensitive skin conditions.
Go Mommy!