It feels quite odd at times that we- kids of 80s & 90s – who have seen the high of fashion wave of those times- are now all grown up. Not only that, we're having children of our own and bringing new ideas and trends into the creative world of parenting.
When it comes to fashion or style, I have always seen it as a personal expression. But I have been curious to know how does one "look like a mom". I might have fallen afoul of this myself pre-child: "But she doesn't look like she has a kid!".
So apparently, moms don't wear bold colors, big earrings, heels..??!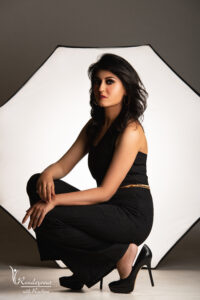 Moms wear button-down shirts and wrap dresses and yoga pants because they must be comfortable and breastfeeding-ready ( for the rest of their lives).
All women (not just moms) deserve to feel comfortable in their clothing. And I would never shame a woman for wanting to wear any of those things. But "comfort" is not objective; comfort is as mental as it is physical. And more than anything, it is personal.
For some women, comfort means leggings forever; for others, it's pencil skirts even to the park. One way is not better than the other.
But I am definitely not in favor of forcing a woman to abandon her identity just because she has a baby. What if my wardrobe is what anchors me? What if the clothes are mandatory to who I am?
Honestly, keeping every such argument aside, I must admit I have felt an inevitable shift in my wardrobe since I became a mom. I resisted it at first, even bristled at the implication, but there is no doubt that I dress differently since I had my twins.
Where I once regularly wore heels in the day, I would never, ever reach for them now, unless I have a fancy meeting in town or an evening event. It isn't that I am dashing around the park with a pram every day of the week and therefore need to dress with that in mind. It's more that I look at the more overwrought parts of my wardrobe now and think, what's the point? I think it has as much to do with age and the fact that I mostly work from home as it has to do with me being a mother. I am in 30s now; my style has inevitably changed since I was in 20s. There is no doubt that my style is less fash-un than it used to be. But is that not merely the passing of time and has nothing to do with being a mom?
While I agree that thanks to my slim structure, I managed to fit into my pre-partum wardrobe within 3 months of delivering our babies (though I am, like many women, still super self-conscious about my still distended belly). But an oscillating body type is not an experience relegated to pregnancy alone. This is not a story about size or my body, but one of a different lifestyle and more importantly, a different mindset.
I cannot deny that I no longer want to dress how I used to dress. Right now, my personal style is buffeting me away from things that feel like old me and nudging me toward things that are a little less… high-strung.
Millennial mums are clever, educated, and bustling with excitement as they navigate through life, fighting challenges left and right. It's a lot of work; but somehow, we juggle careers, children, and still find the time to indulge our interests. Hence, the fashion we mums pick is practical, stylish, and entirely cool and modern.
Let me show you a few of those styling secrets.
1. Add Outstanding Accessories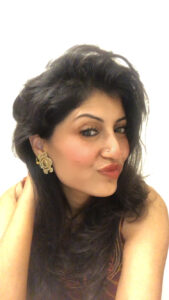 Accessories are a big thing for millennial mums, mostly because they're perfectly aware of just how much complexity they can add to otherwise simple outfits.
A simple silver belt can make a black dress look glamorous, and a bright red lipstick paired with a red necklace can make anything pop. You can even add style to your everyday wear with a long-line neckpiece.
A pair of earrings and a necklace or a few bracelets can dress up a look in under 30 seconds. Wrap a cute scarf around your neck to look instantly chic.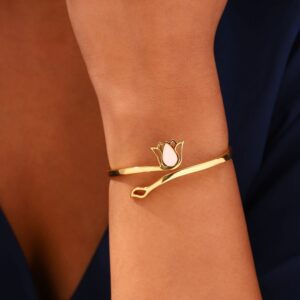 This absolutely gorgeous bracelet that I got hold of recently from "World of Ek" represents purity & inner strength.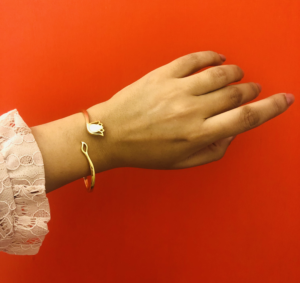 The delicate Lotus design encapsulates the radiance of a handcrafted floral motif. This beautiful piece is plated with 22k gold and looks effortlessly stylish.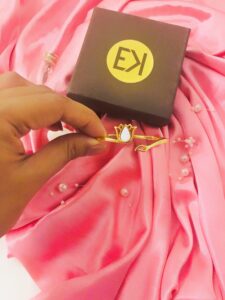 For a more formal occasion, add a big-sized finger ring that completes the look.
Have you heard of crochet jewelry? It's the newest thing around and totally mom-approved!
2. Banish the baggy stuff
You might think wearing that baggy shirt is hiding your lumps and bumps, but it's actually adding on pounds. Instead, pick a top that flatters your new-mom figure; for example, go V-neck if your decolletage is fab. It doesn't need to be form-fitting, but something that defines your curves is ideal.
3. Pick versatile outfits
There's nothing in this world that's more versatile than a kurta, and any mum can benefit from having a well-fitted garment to help her get from her 9 to 5 job, to picking her kid up from daycare, to finally getting home for dinner. A simple kurta with leggings or palazzos, a choker, a big leather handbag (in a fun pop of color), flats – all of these is the secret weapons that you can use to make sure your personal style doesn't suffer because your day is so stuffed with obligations.
Try and play around with different sleeve styles- ruffles, noodle-strap, or bell sleeve.
For bottoms, try our cigarette pants, palazzos, and long skirts depending on the occasion.
4. Don't forget your comfort, of course, the chic way!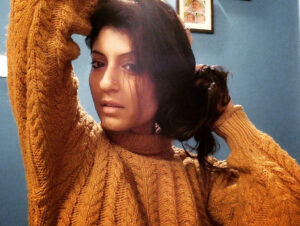 Quick, practical, and undeniably chic is the millennial mom style game. Simple accessories, like a long scarf, will keep you warm and add beautiful, easy detail to complement any outfit, and cool ankle boots are comfy to walk in, and yet give such a sexy, edgy vibe. Knit sweater dresses and leggings, plaid button-downs and leather jackets, straight-leg jeans, and soft long-line tops – who says looking good needs to involve complicated outfits and neck-breaking heels?
5. Yes to sustainable fabric
Millennials are the generation that is driving the trend of sustainable clothing forward, and we want our fashion to be eco-friendly. Organic cotton, fluid fabrics, biodegradable materials – all of these are important because fashion absolutely does not need to be harmful to our environment. Second-hand clothing, thrift shopping and repurposing of all wardrobe is also a big trend.
Pick up cotton dresses, shirt dresses, midis – they are stylish yet comfortable without doing any damage to the environment.
Perhaps those old jeans of yours could be made into a chic skirt, or maybe you can use a scarf to create a top that looks better than anything store-bought. These and a bunch of other projects can easily be done with the kids.
With so much of your time and energy being taken up by mommy-ing, it can be hard to get motivated to change out of sweats or your standard easy-on work outfit. But as they say, when you look good, you feel good. Try these quick and easy tricks to look like a million bucks (without losing the comfort factor!).
Go Mommy!