With those 4 eyes giving me looks that say "LET US PLAY!", we have accepted the fact that rain or shine, heading down to one of the indoor play areas and letting the kids release some of that pent-up energy will do wonders for them and us parents too!
And that's how we stumbled onto a brand new Indoor Play area- The Funbox. Having heard about this 2-year old chain from Delhi, which has recently opened up in Gurugram, we thought of giving it a try on one of the weekdays when the world outside seemed too choky and breathless for the kids. I was accompanied by a friend and her naughty 2-year old- Little 'O'.
Looking for books for your baby? Click here
Located on conveniently accessible main road, yet tucked around the residential area, makes this place noise-free, safe and comfortable. For starters, The Funbox is an enchanting play area for children of all ages, particularly from 9 months to 12 years old. The play area spans over 15,000 square feet and includes a vibrant multilevel indoor play zone, exhilarating trampoline park, dazzling gaming zone, edutainment classes/workshops and fabulous indoor/outdoor party areas.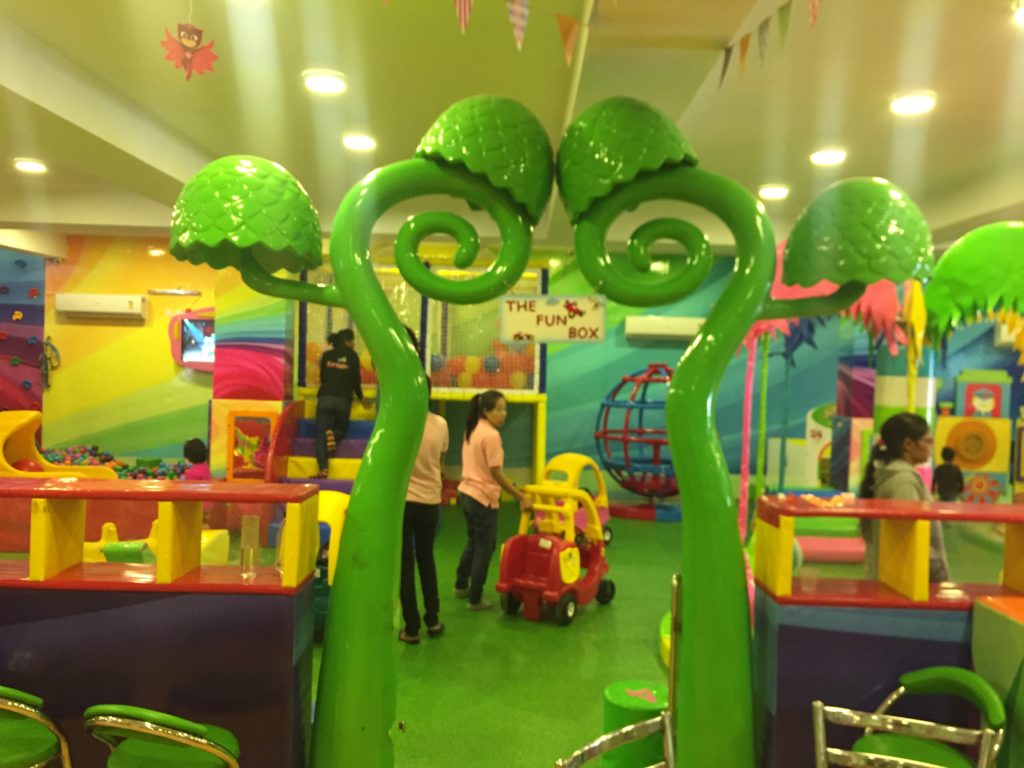 The first thing I loved was how spacious it is.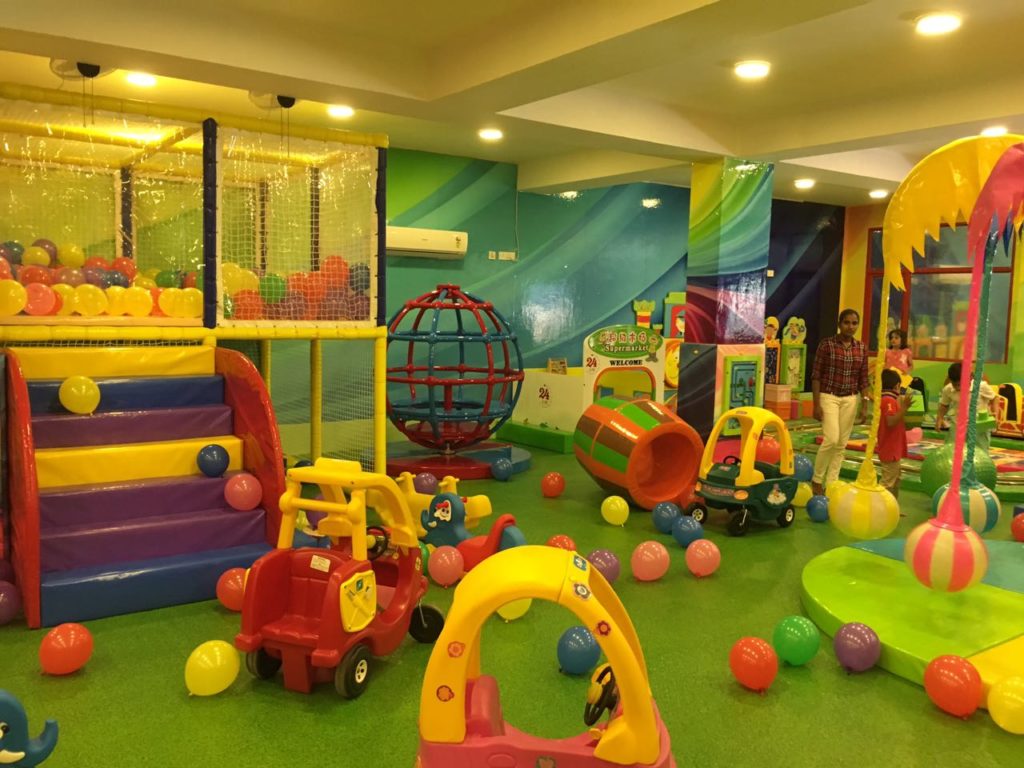 And as soon as the play area caught both K & A's & my eyes, Mommy knew there was no turning back. And of course, we clamoured to be brought inside to be in the thick of the action! And once we put on our battle gear (read: socks), we just couldn't wait to get started.
The colourful soft indoor playground is a delight to one's eyes.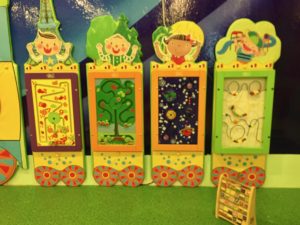 As you enter the play area, to the left you would see Kids' slides, obstacle course and ball pit and on the right there's soft play area that offers hands-on discovery and learning through spontaneous play, while incorporating elements of fun and entertainment.
All in all, in the first glance, the place sure does look big enough – with a super playgym, complete with an 8-metre high wave slide as its main kids' magnet.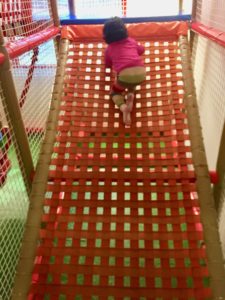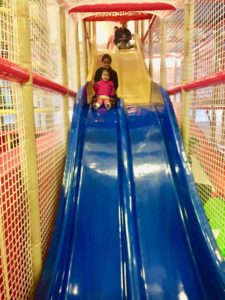 Well, they have the mandatory ball pit enclosure, or I should say a gigantic ball pit……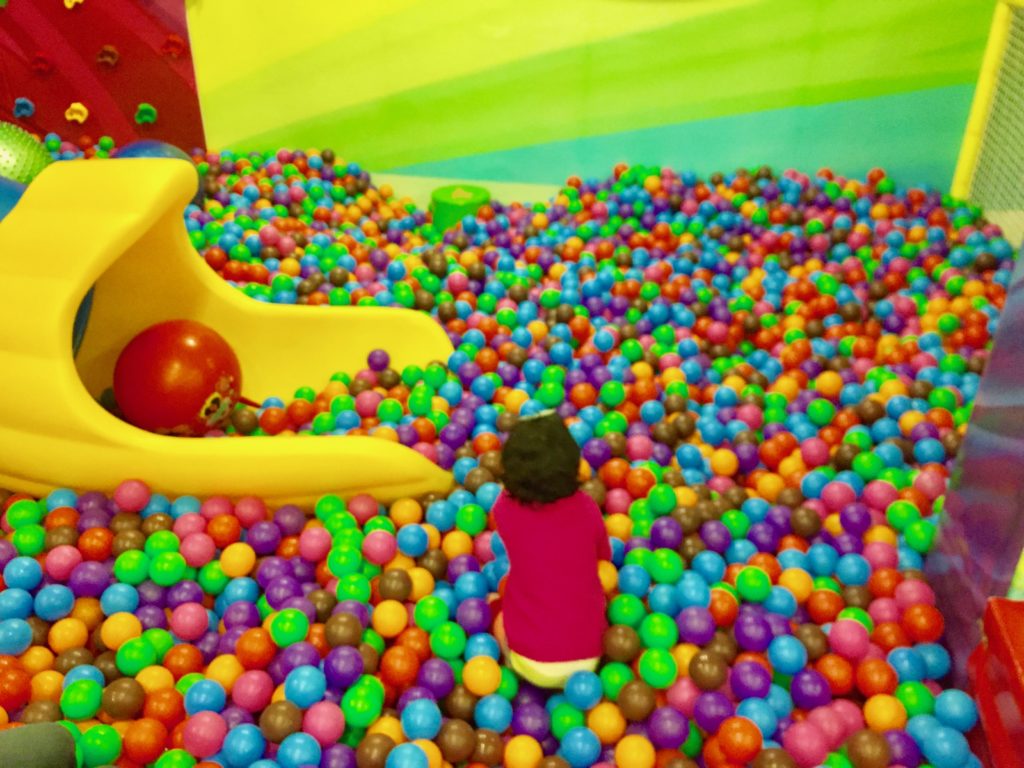 …..and also, the twisting and winding slides which one has to scurry up high in order to reach the slide mouths….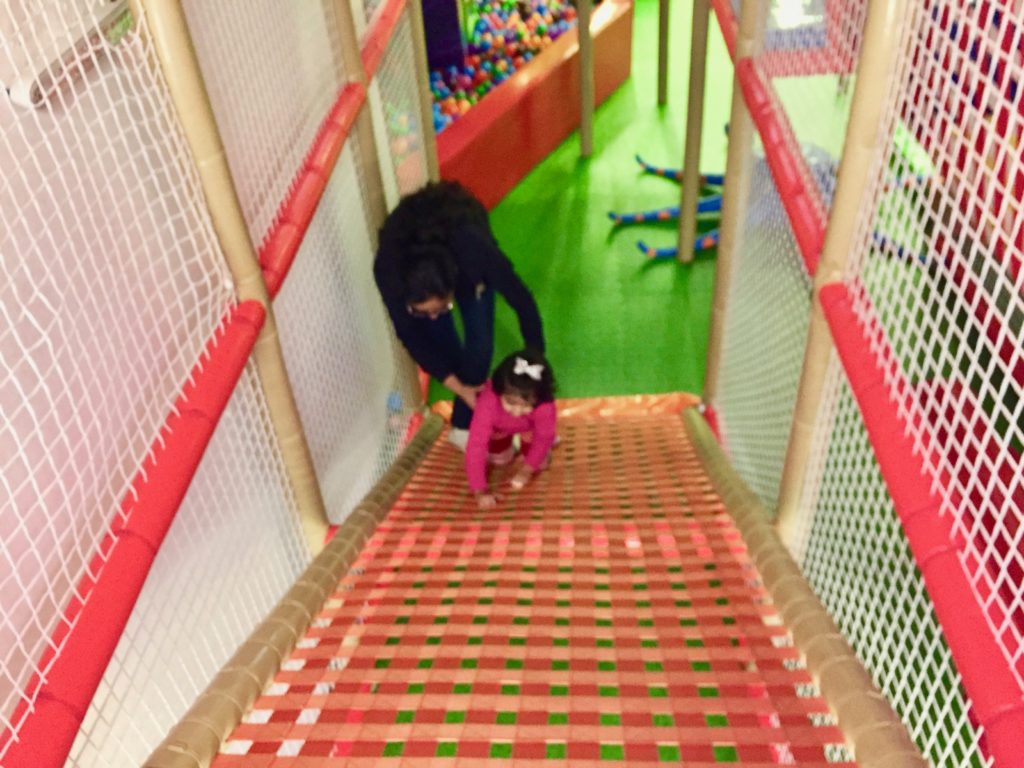 …which can't go wrong for kids like A & me. 🙂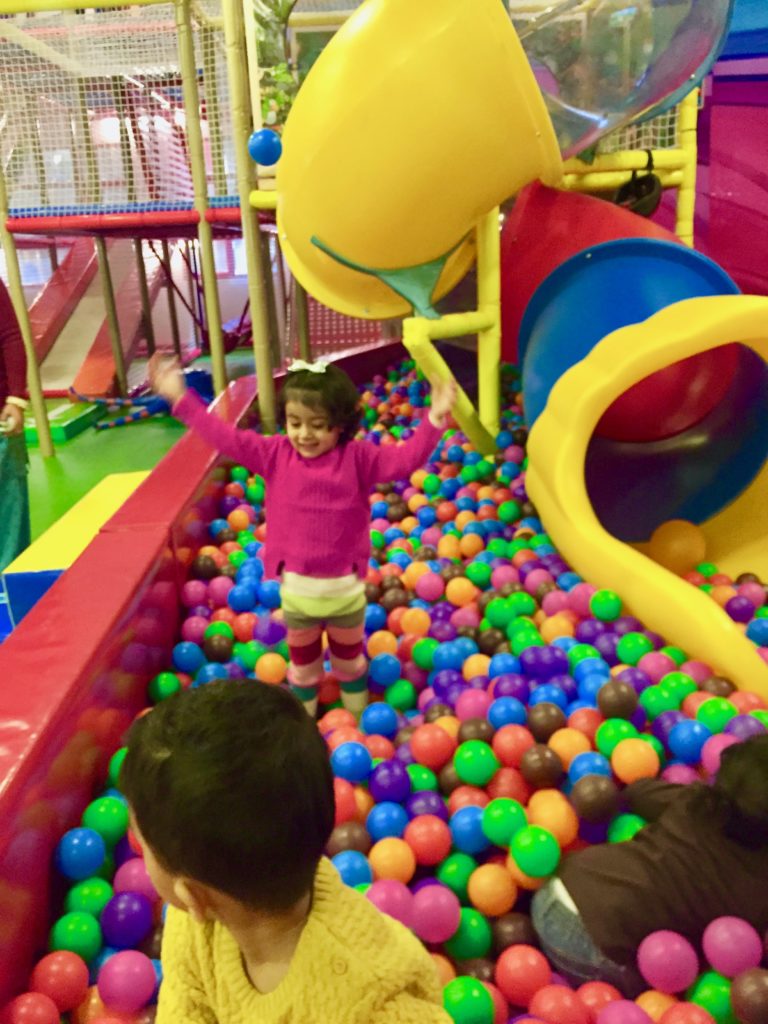 I risked my life and limb to scramble upwards and downwards in the play structure – just to snap shots of the monkies in action. It was no mean feat for a faint-hearted person like me making way through the obstacles if you must know.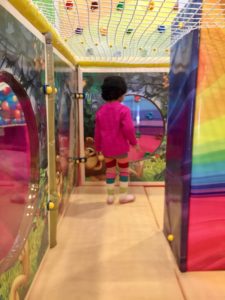 But I stopped short of following them through the obstacle maze…..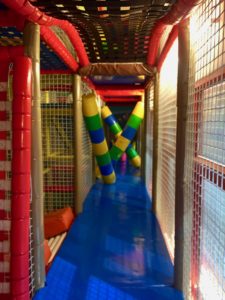 One of the focal points at the Main Play Area is the colourful carousel….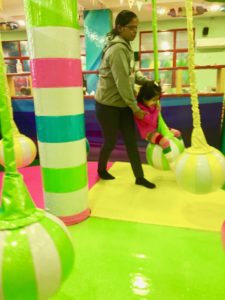 …where kids will be able to hop on for a good spin.
But the most unique – and most instagrammable – portion of the indoor playground has got be the the giant climbing wall.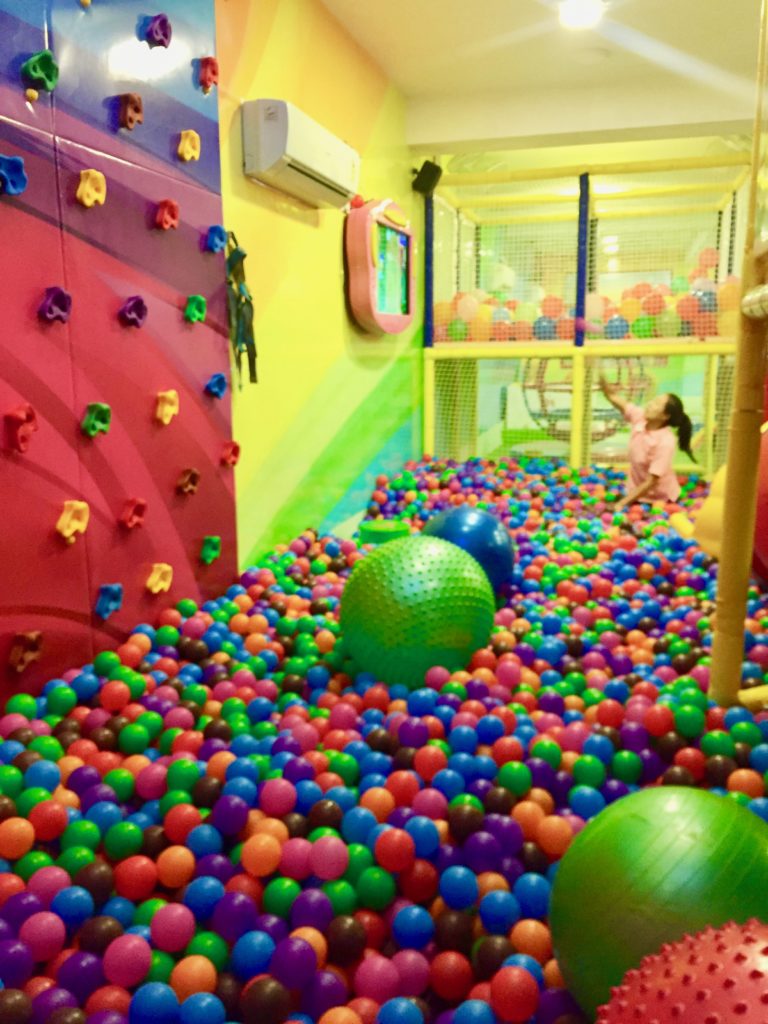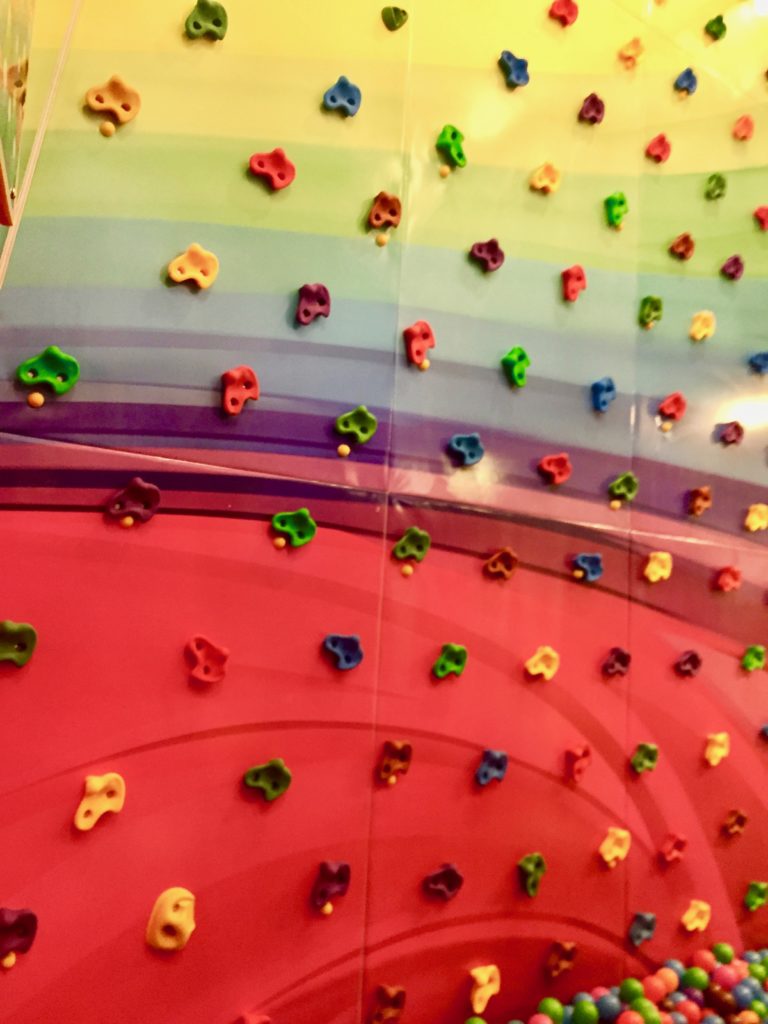 I had to peel the kids away from the ball pit to explore the other parts of the Play area….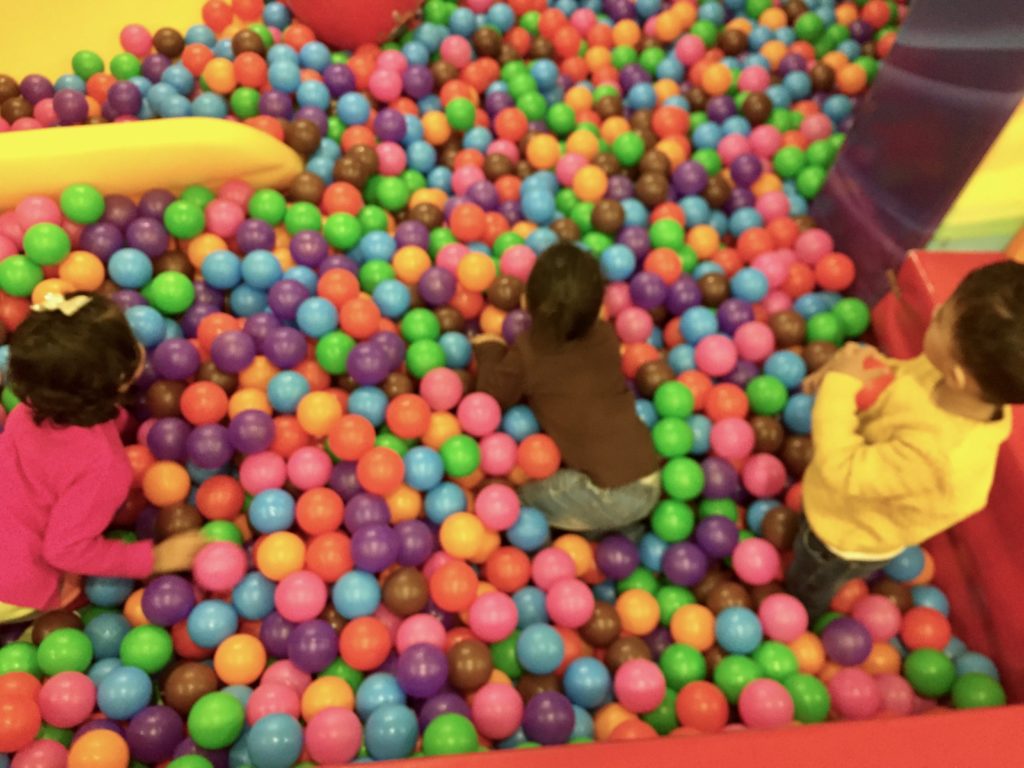 There were the standard play cars too where K & our little O found their own oasis of fun…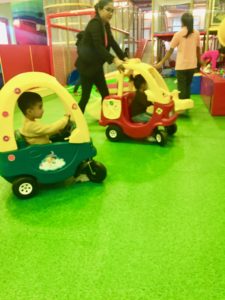 There is a huge padded space to climb, run, jump, twist and usually fall over at some point…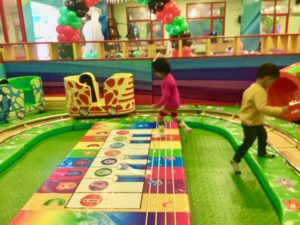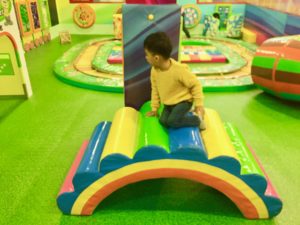 What I loved about the place is that every inch has been utilised in creating something for kids of every age. You wouldn't see an empty corner anywhere (which I like as that ensures that every nook & corner is spic & span with no webs, mosquitoes etc).
I could rave about the little raised-up balloon room that had kids captivated….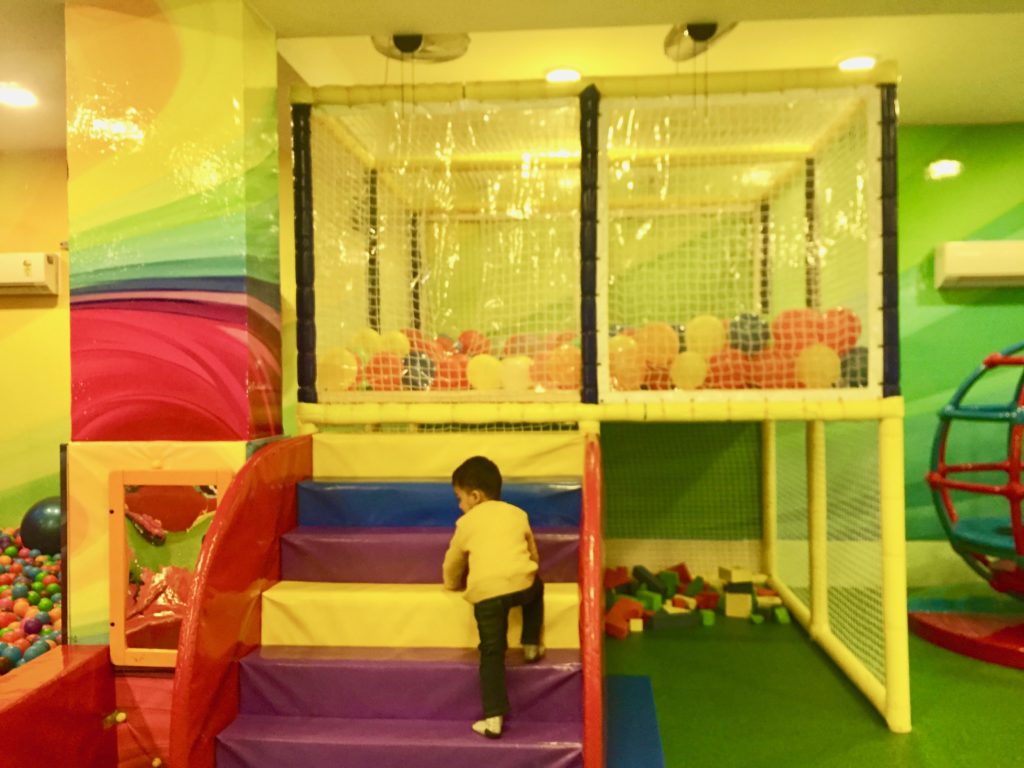 But you probably can see it already…(they wouldn't let me enter the space!)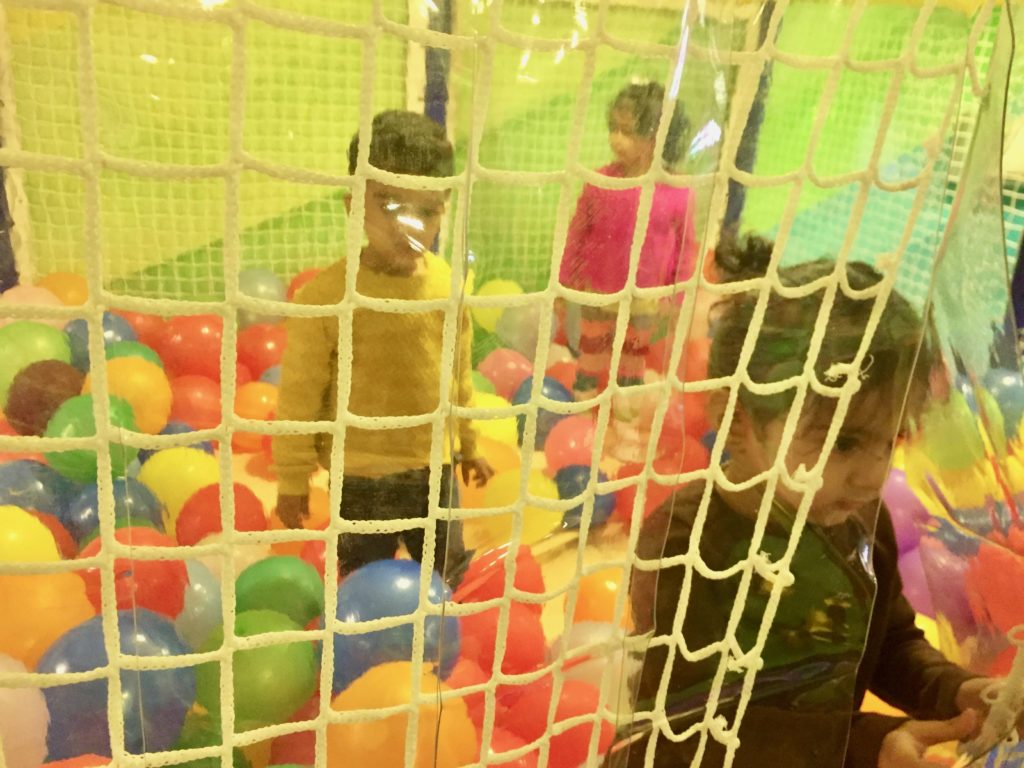 Or about the space utilised below it – full of big foamed blocks that kept my little genius (K) occupied…..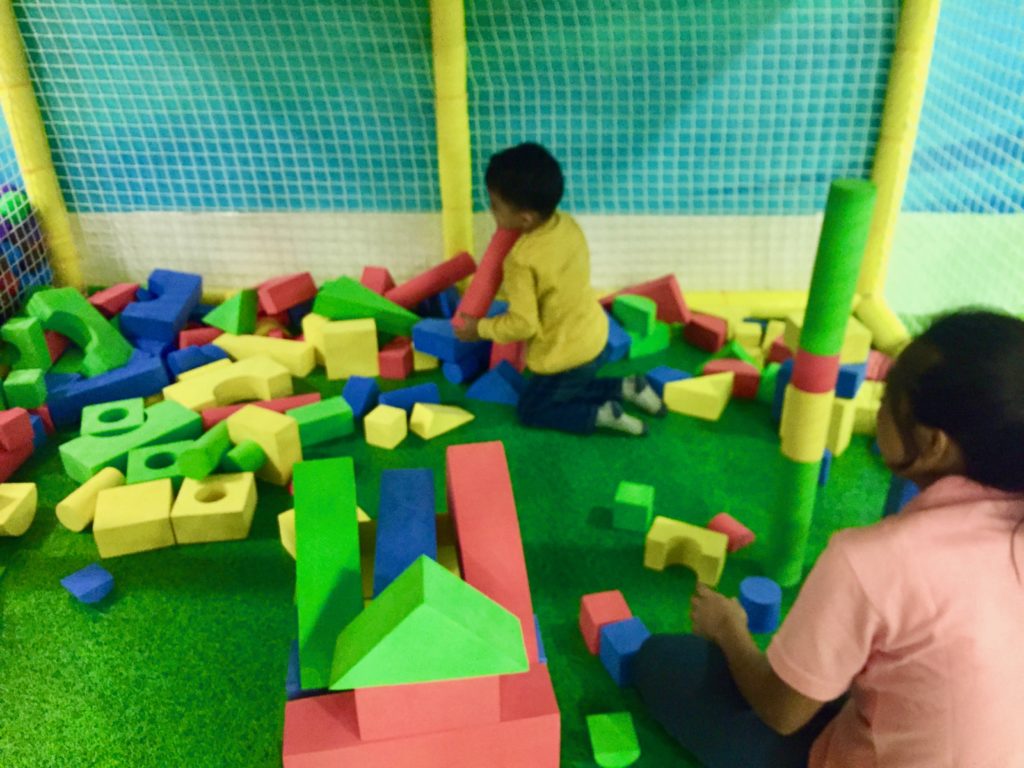 But you could probably see the intensity & concentration he was involved with….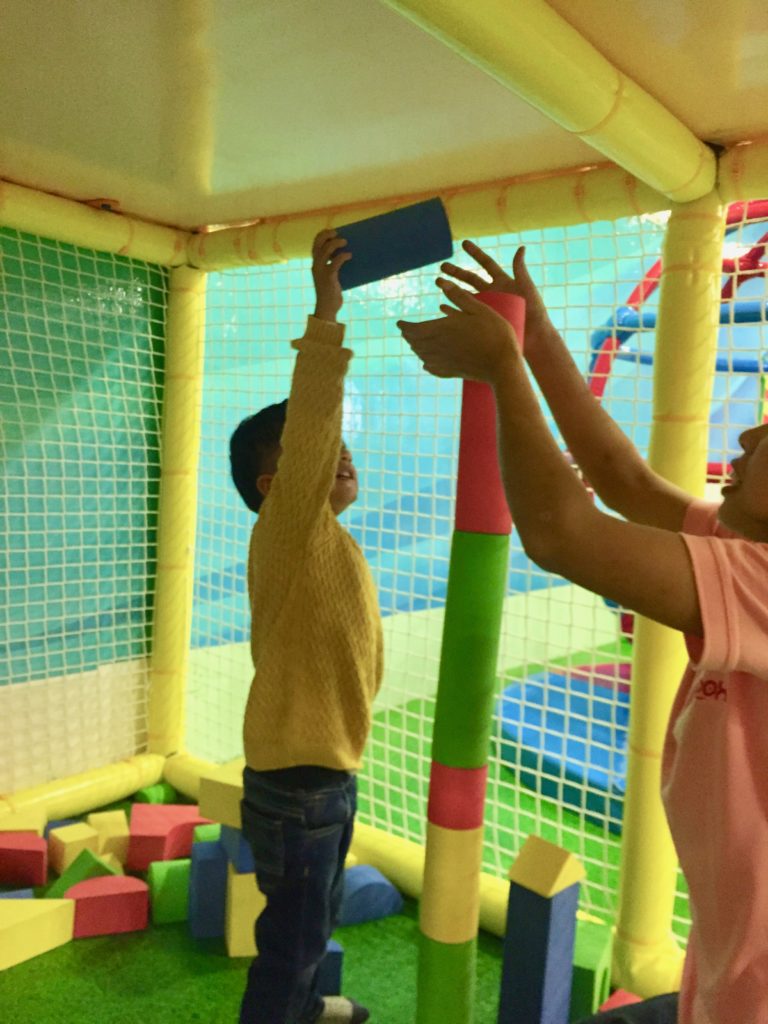 …and there's the Mini Supermarket to explore for tots who love pretend play.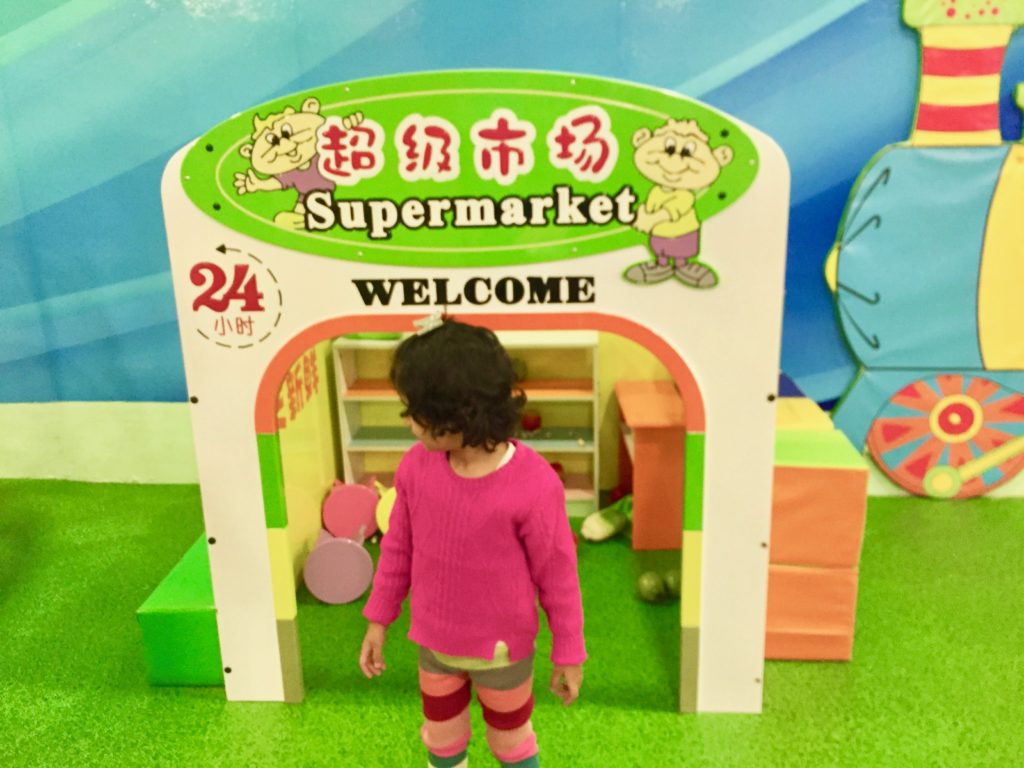 Little A definitely was the one going bonkers over the many choices of toys that she could lay her hands on.
The toddler zone is carefully designed giving utmost importance to safety and using simple elements like motion, textures, colour & music as key stimulants.
You wouldn't see any electricity point/socket in the play area that could be a point of danger for the kids.
Things like emergency exit, fire extinguisher, first aid facility- all are placed at easily accessible points.
We were pleasantly surprised to see air purifiers around the play area. I mean that's what we all need at this time – clean air to breathe!
A unique feature of The Funbox is that it has one other separate play area for older kids to indulge in as well. I use the term indulge because this area has charges that are ON TOP of the entrance fees. And with regards to the fees, I will comment on that later in this post.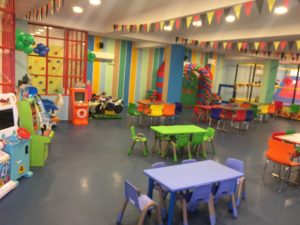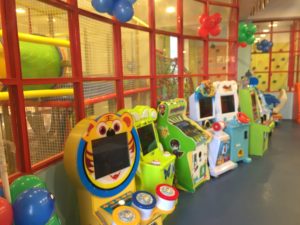 We absolutely love the giant size trampoline that the kids can never get enough off.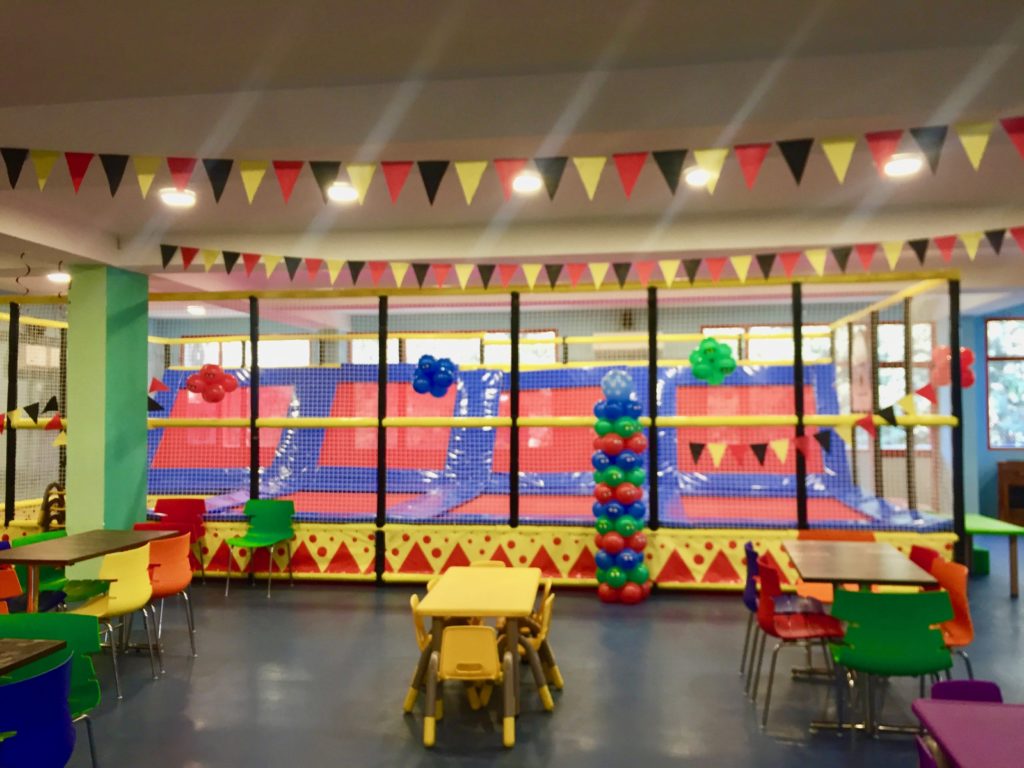 Our one hour whizzed by pretty quickly at The Funbox and we were left with 3 little ones who had lots n lots of fun…and seemed quite hungry!
The place also boasts of an exclusive walk-in cafe within their premise to offer some mouth watering delicacies, catered by Kwality catering. So you can sip a coffee & munch on something while keeping a watch at your kids having fun.
The menu they offer is simple yet delicious and ofcourse kid-friendly.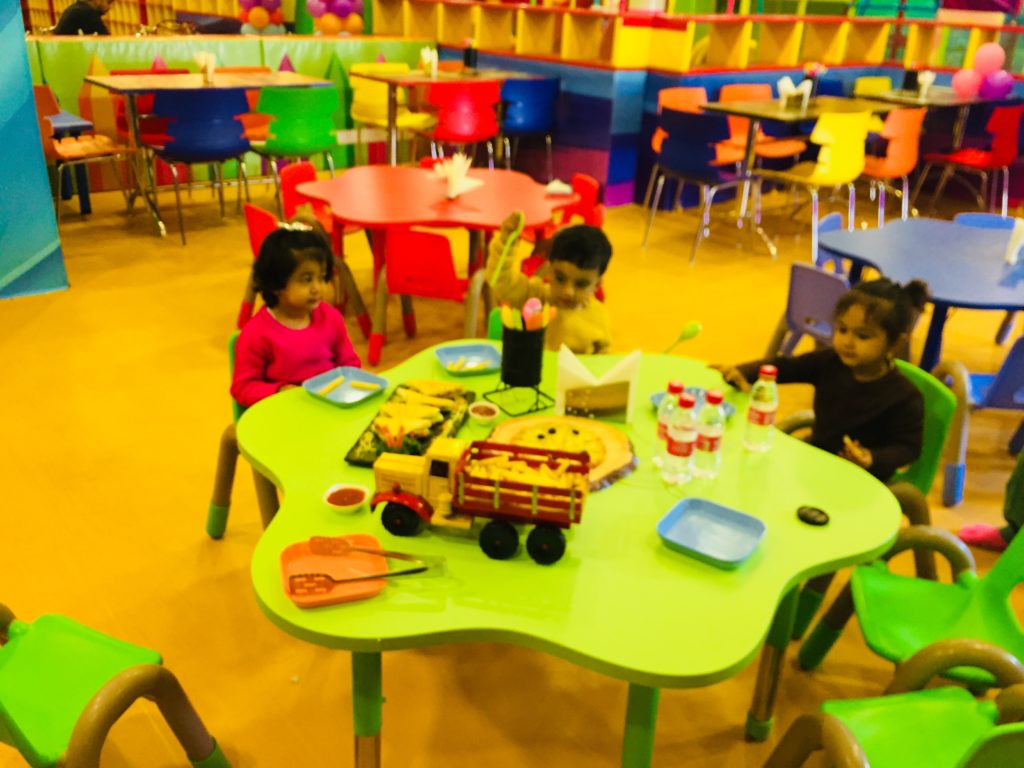 We ordered French Fries, Grilled veg sandwiches and a cheese pizza. For the mommies, the chef suggested Virgin Mijito and I am glad I went by his choice as the drink was fantastic.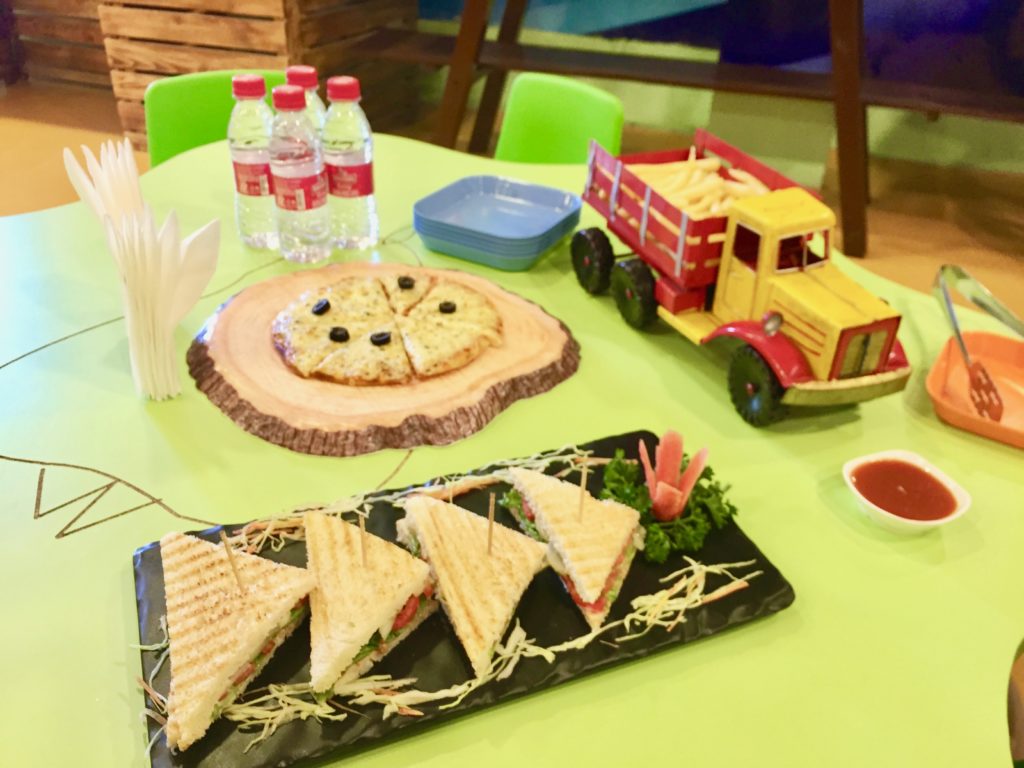 So yes, the new play premises that we recently discovered is bigger and better than what we have seen but what's even greater news is that The Funbox has a dedicated party area….and it's huge!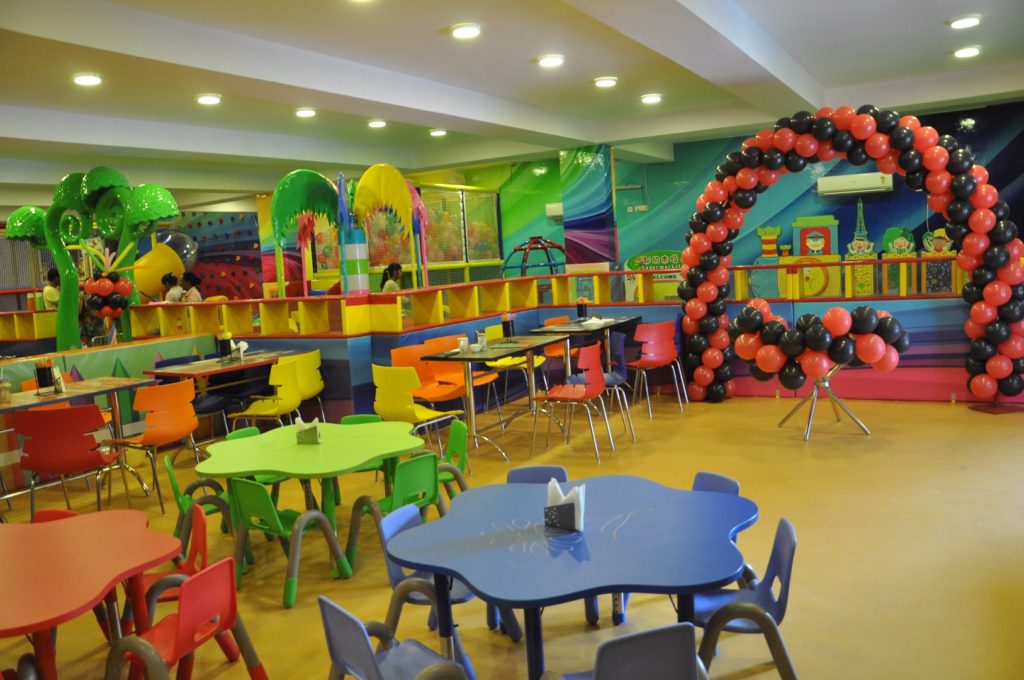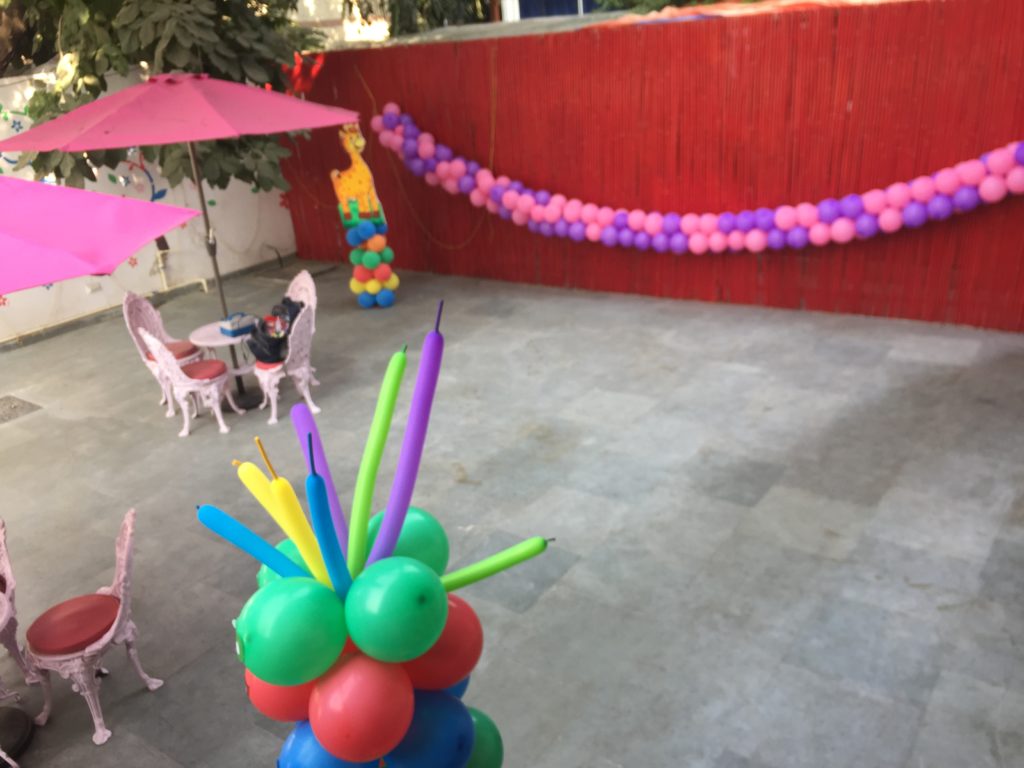 The Funbox offers children unstructured 'Free Play' opportunities.The Free Play concept allows kids to explore, experience and develop. Besides coordination and muscular development, Free Play also helps develop imagination, enhance creativity and build confidence.
And the price of all this & so much of fun?
Well, the charges on a regular day is Rs 500 per hour per child, but they do offer special discounts on specific days. The extra charges for the Gaming Arcade and Trampoline area are Rs 500 (10 games) & Rs 350 (per 30 minutes) respectively. You can find the offers & discounts on their website http://thefunbox.co.in.
A good thing about The Funbox is that they have lots of activities and workshops happening through the month.  And not to forget the exciting Christmas activities that are lined for the coming month. You can find out their current events on their Facebook Page.
So pull up your socks and head to The Funbox right away to experience all this & more!
Go Mommy!