It's officially baby season and it's finally happening: Your BFF is having a baby! It's a journey you've followed along with so closely that you can't help but be over-the-moon excited, right along with her. You saw the pregnancy announcement and it was adorable. Then came the baby shower invitation and it was swoon-worthy. Now? The baby shower date looms closer and it's time to match all that cuteness with the picture-perfect baby shower gift.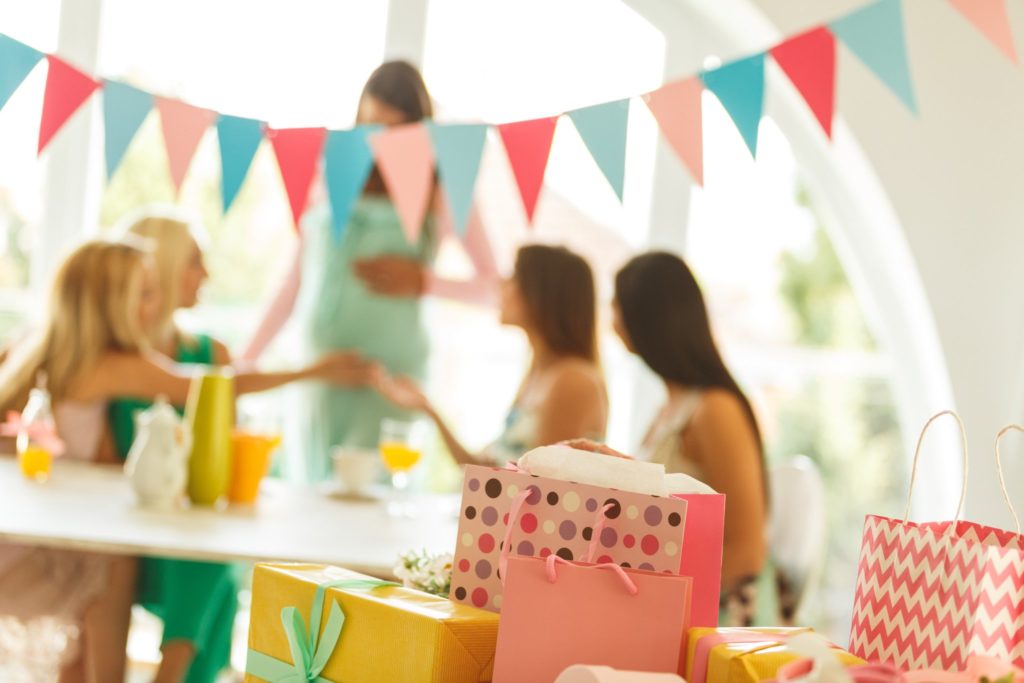 If you're anything like me, you can't stand something you'll get five other versions of! I mean, c'mon,  after all, did you really need ALL of those blankets?
So if you're looking for something one-of-a-kind — something that shows how much you care and reflects your friend's style, check out our list of 5 unique & thoughtful baby shower gifts. This curated collection is full of gifts that hit that sweet spot in between stylish, useful, and budget-friendly.
5 Unique & Thoughtful Baby Shower Gifts
1. Pregnancy Hamper
Which new parent wouldn't appreciate a beautiful baby shower gift hamper? Think beyond the diaper cake with these ready-to-gift customizable hampers.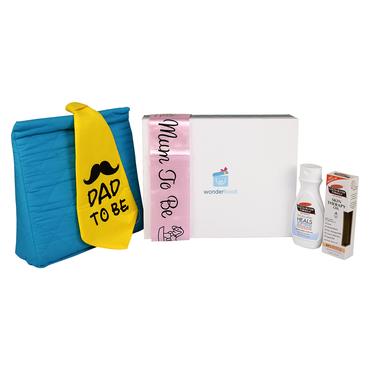 Given baby shower is generally in the 7th month, this 3rd Trimester Pregnancy Hamper from Wonderhood gets new parents ready for "D- Day!" with all the essentials they'll need: Maternity wedge to support the growing belly + Palmer's foot magic cream and foot massager for your sore feet+ Special palmer's skin oil for dry skin relief+ Ante natal photography props+ Mom to be sash+ Gender neutral Baby 1st year book etc. The reusable beautiful gender-neutral box it all comes in will make a great catch-all for baby's tiny things, supplements, accessories etc.
For baby celebrations earlier than this stage, there are other available options like 2nd trimester gift hamper.
2. Matching Mom and Baby set by Mumsie
Take #twinning to a whole new meaning with these Mommy + Me matching Maternity Gowns/dresses, Baby onesie and wrap sheet set by Mumsie.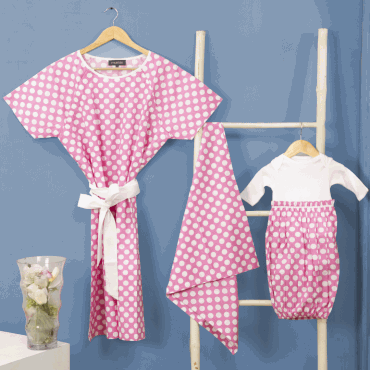 Each set includes 3 pieces – The Mumsie Gown, matching baby Bubsie and Wrapsie made of fine and pure cotton. Help mom-to-be stay comfortable throughout her pregnancy—and even during her ultimate trip to the hospital!—in this comfortable maternity gown. With Front snap buttons for easy feeding & skin to skin contact with new born baby and beautiful tie belt to adjust to any size and for a stylish, comfortable fit, this is a perfect gift to surprise the ultimate guest of honor—mom-to-be!
Checkout more options here.
3. Family Frames- Mommy, Daddy & Baby
Baby's first year is filled with amazing moments—ones that mom won't want to forget.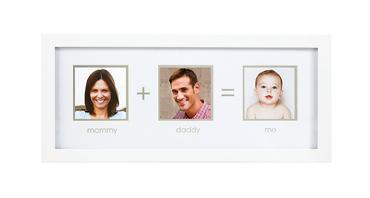 This classic photo frame helps capture those precious memories, all bound in a beautiful white, hand-finished wooden frame. What more, there's something for the whole family – with themes that include siblings, grandparents, parents or baby's first shot, ultrasounds, Hospital id bracelet etc, these are great keepsake gifts that anyone would enjoy!
Have a look at this!
4. New Born Toys
Toys are a great tool for a parent or a grandparent to engage a new baby. They are a delightful medium not only to keep newborns occupied but also play a prominent role in visual & listening skill development.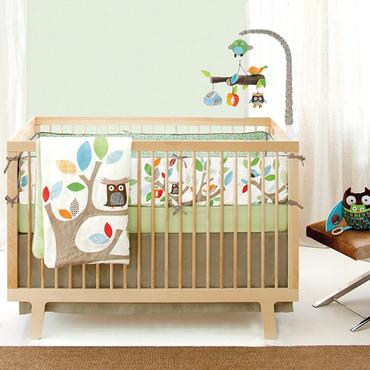 Whether it's a nursery mobile or new born flash cards or a range of plush toys, toys are essential to babyhood and childhood and every parent loves these as a gift. Click here to see more options.
5. Baby Milestone Stickers
The best part of Parenting? Watching baby complete all those amazing 'firsts.'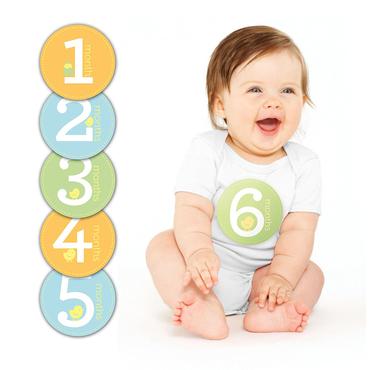 Snap a photo of baby with these beautiful illustrated milestone stickers to keep track of every big milestone—from sitting up to smiling. The cute designs and colorful patterns will have you smiling all year round!
For more Mommy & Baby essentials, checkout http://www.wonderhood.in.
Go Mommy!