As the school academic year comes close to end, many parents are thinking not only about the new classes and syllabus, but also what their kids will do after school. And why not? Keeping your child occupied in the time between school and bedtime is one of the biggest challenges facing a parent today. And undoubtedly, the time children spend after school deeply influences their development.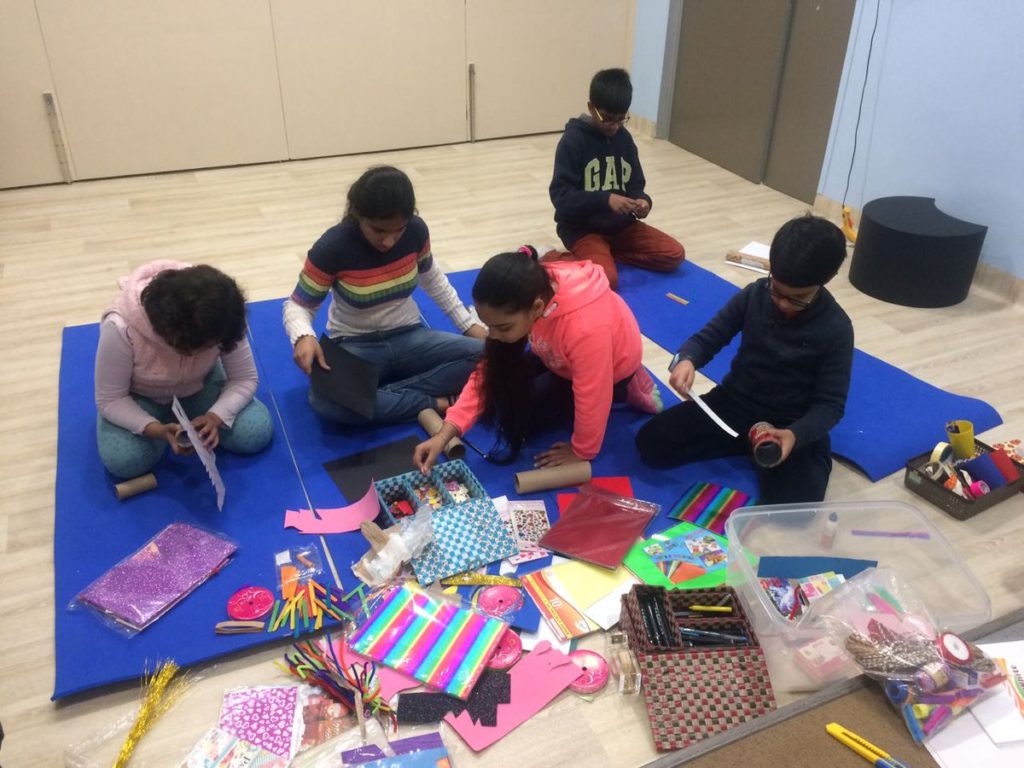 After-school activities offer opportunities for kids to learn new skills, explore different areas of talent, deepen existing expertise, get support for areas they aren't as strong in, make friends, and form relationships with supportive adults.
From Public Speaking to art & crafts- there's an after school activity out there for every child. And the best thing about them is they're brilliant for all sorts of reasons- not just learning a new skill. So if you want to let your child's creative instincts fly, improve their social spirit or get them active in fitness, check out these unique after school activities that you must try for your child.
Unique after school activities you must try for your child
1. Meditation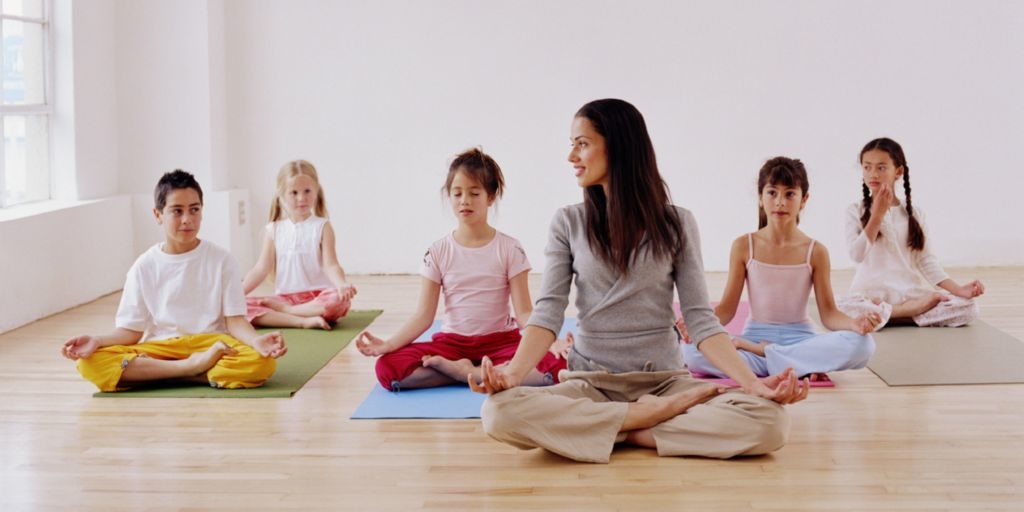 Think about it. How many times you say it to yourself that it's hard to be Parents in today's times? Probably several times, right? But is it okay to ignore the fact that it's equally difficult being a kid today! Children deal with so many distractions, temptations and overstimulation. So why not give them the best gift of their life- something which they will cherish lifelong and be grateful, for it will change their life for the better. A simple yet very effective technique called Meditation – one of the most valuable skills we can teach our children.
Regular practice of meditation has several beneficial effects on our children's emotional, mental and intellectual development.
Designated 'Downtime' lets the child focus and enhance attention span by not doing anything! By just sitting around & listening to music or staring at the ceiling looking at beautiful mandalas, it's a wonderful way to manage stress and work on emotional wellness. This is a superb way to let the children tune into themselves, reflect own thoughts, reset their minds and bodies.
Studies have also found that meditation is a wonderful medium to improve behaviour, focus and reduce impulsiveness.
Also read "7 Simple Yoga Poses for kids & their Benefits"
2.  Story telling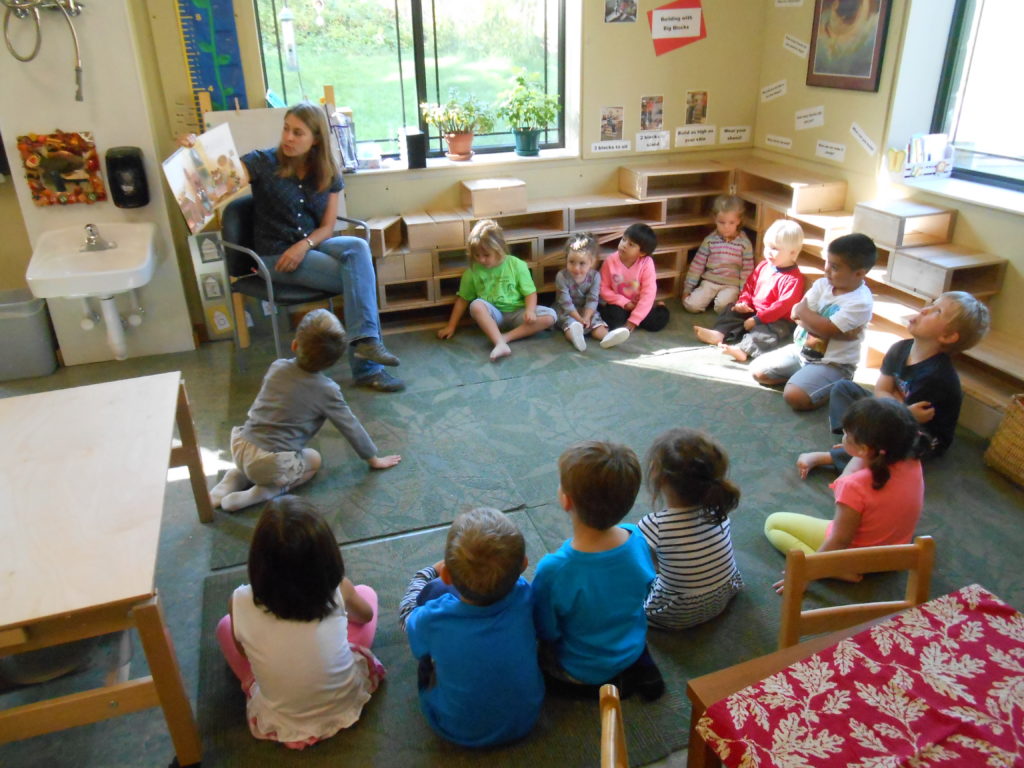 We all love stories! There's a magic weaved around a good story.
It improves the listening, speaking and overall language skills of a child and encourages creativity.
Also, Storytelling is a unique way of teaching them about life, values, develop an understanding, respect and appreciation for other cultures, and can promote a positive attitude to people from different lands, races and religions.
Actually I would say of all the benefits of storytelling- of connecting children with far-flung places, extraordinary people and eye-opening situations- I think the most wonderful fact is that it connects children with their creativity. In a way Storytelling is an important piece of the literacy puzzle. No wonder from babyhood to the early teens, children have an innate love of stories and thus sparing some after-school time in a story telling workshop is totally worth the effort and time!
Also read "Top 7 Story Books for 2 year olds"
3. Outdoor activities/ Sports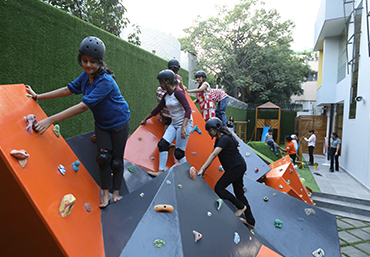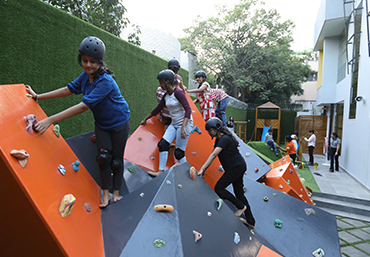 Teamwork, trust, fitness, confidence, strength- these are just a few of the traits that children can learn with Sports & Outdoor activities.
Exposing your child to various activities like rock climbing, hurdle jump, tug-of-war etc boost a child's social, emotional and intellectual quotient.
Physical activity helps reduce stress and anxiety.
While playing in the green outdoors, children observe nature first hand. They look at things beyond the screens.
From- learning to take turns on the slide to making decisions while making teams to dodging the hurdles in a race- kids benefit from every aspect of outdoor play.
Competitive sports are also great for learning difficult life lessons like being a gracious winner – and loser.
4. Listening to TED Talks!


Well, who says extra curricular activities need to be only about "doing" or "creating" something? At times children need plain inspiration too and trust me, in today's times there is nothing easier and better than exposing kids to TED Talks.
It works as an excellent medium for children to better grasp topics they might not fully understand at first glance.
The topics and discussions help the child think critically about how they think about the world, and discuss other big ideas alongside their own academics. In a way TED Talks make us pause and listen to the percolation of ideas- art, engineering, technology, the humanities, spoken word and more.
With the wide area of topics covered, they can create the spark necessary to stay creative lifelong for a child. What better than inspiring kids with the story of people who achieved fascinating projects, often guided by passion!
Also read "5 Basic Life Skills your Child must Learn"
The idea of an after-school activity is not just to keep restless kids busy or entertained. They offer great developmental benefits that will help them academically and socially. Also, for working parents, after-school activities are often more than a luxury with an assurance of safe, supervised structured place where kids can spend time some time doing their most important job of all: being a kid!
But in the midst of all this if you ever felt that you've somehow become your kid's personal chauffeur, constantly ferrying them to numerous after-school activities, you're not alone. And you're totally forgiven for wondering whether all those activities are more hassle than they're worth.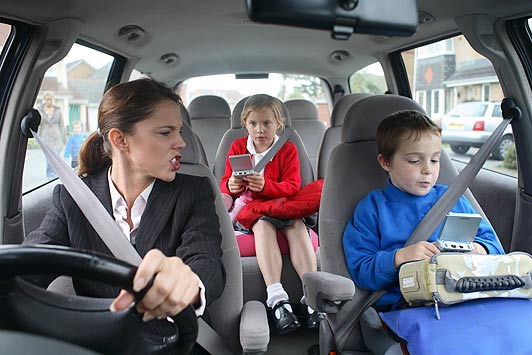 Ya…something like this!??!!
How about having a one-stop-solution to this? A place that offers variety of age-relevant activities that aim at making children smarter, healthier, happier and better equipped to operate in the constantly evolving ambitious and cohesive society.
At Dolphin POD, they believe that after school activities that are carefully designed to enable all round development of children help teach the key 21st Century skills of Creativity, Collaboration, Communication, Critical Thinking and Contribution which in turn are the building blocks for a happy, successful and meaningful life.
And somewhere if you see, as parents, that's all we desire- we want our kids to stay positive and active after school and at the same time have peace of mind that they're in a safe environment.
Dolphin POD is a world class-learning centre that provides a fun, interactive and inspiring education unlike anything children receive anywhere else.
Go Mommy!