One STEAM activity that we couldn't get right in our first 2-3 attempts, but finally worked!
Salt Painting- Where art meets science …
One of the most satisfying forms of art, I must say.
Salt Painting- steps to be followed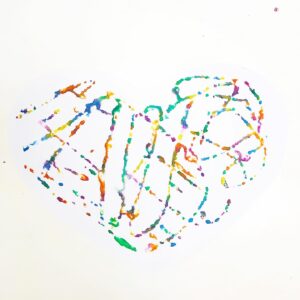 On a sheet, make patterns using Fevicol, sprinkle salt on the same, shake off excess salt, drop coloured water slowly using a paint brush or dropper at different spots and then see the colour "travel"!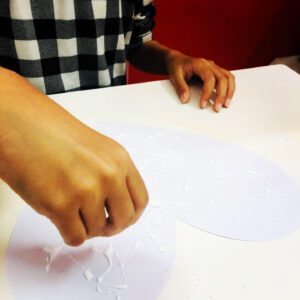 The kids will be surprised that even if they don't drop the liquid right on the salt, it will be pulled to the salt.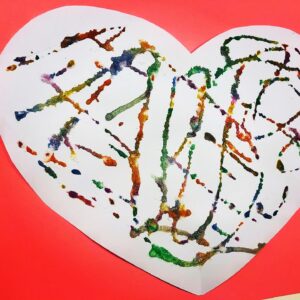 Kids kept experimenting until they found the limit when the salt would no longer absorb the liquid.
This is so simple, and you can tailor it to what you want to focus on for learning. We did this few weeks back around Valentines day, hence some abstract lines on heart cutout.
STEAM CONCEPTS LEARNED:
Science: The science behind this is based on the "Hygroscopic" property of salt. Hygroscopic means that salt absorbs both liquid water (the watercolor paint mixture) and moisture in the air. 

 

Engineering: This is a great way to work on developing fine motor skills with young kids. Tracing with glue and sprinkling the salt are not easy to do for young kids. They will develop the skills and attention to detail.
Art: Let your kids test their drawing skills. Practice shapes, lines, or more complicated items. They are also learning about colors. You can make primary colors and the kids can allow two primary colors to touch on the salt paintings to make a secondary color.
Give it a try with kids and I am sure kids will have a blast and hopefully they'll learn something too! 
Go Mommy!