Think you know what makes a Mommy happy? Think again. Or better still, read on to find what made my weekend so happy and exciting.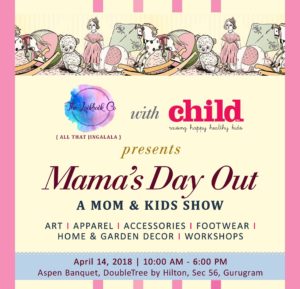 The LookBook Co. in collaboration with Child magazine organised a mom & kids pop-up exhibition called 'Mama's Day Out' on April 14th, 2018 at Double Tree by Hilton Gurugram. From art & apparel to wellness & workshops, the event highlights were creating quite a buzz last week on social media. Well, it surely made me step out in the scorching heat and have a look at the stuff there. So here I am sharing some of the items that caught my eyes at the Mama's Day Out exhibition.
The first sight of the place was quite enthralling. I loved the way they had chosen a venue which was quite spacious. Most of the exhibitions I have attended in past few months have been quite stuffy and that was quite a turn off, especially when visiting with kids!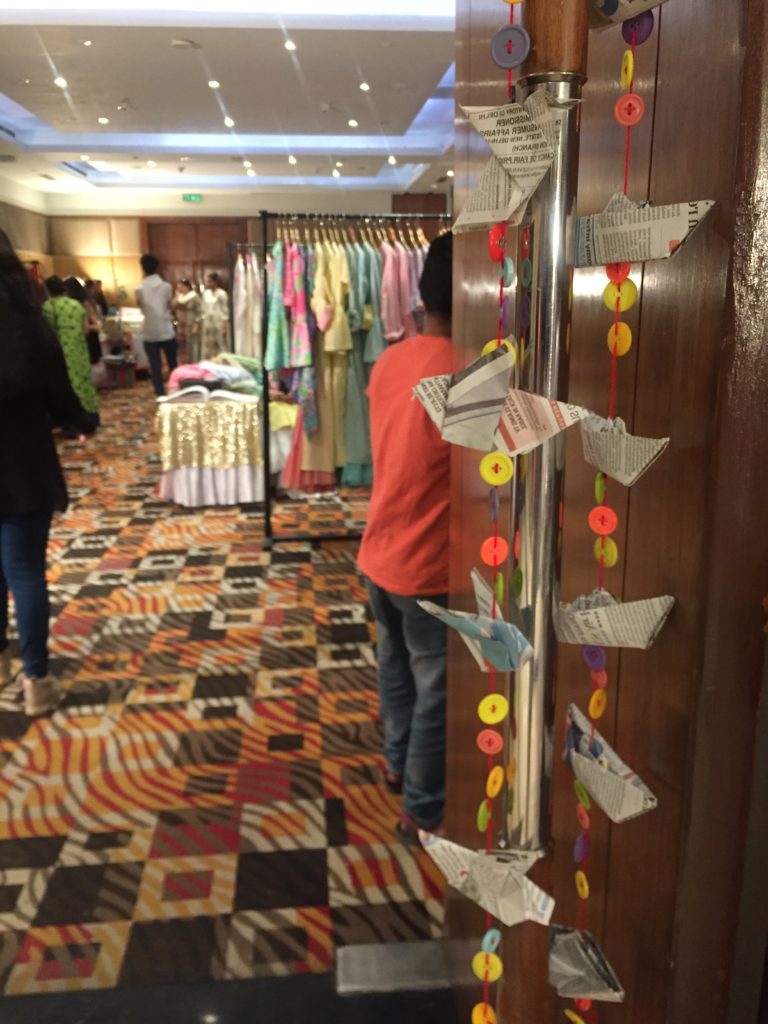 The simple DIY-kind of decor at the very entrance was a reflection of the essence of the exhibition as a whole- to bring together a fusion of basic yet classy offerings for all.
While I didn't really see any clear demarcation in terms of area marked specifically for moms or kids, I stepped into the main hall which comprised approximately 30 stalls.
Amongst the various stalls & displays, the ones that caught my attention were-
 Different Strokes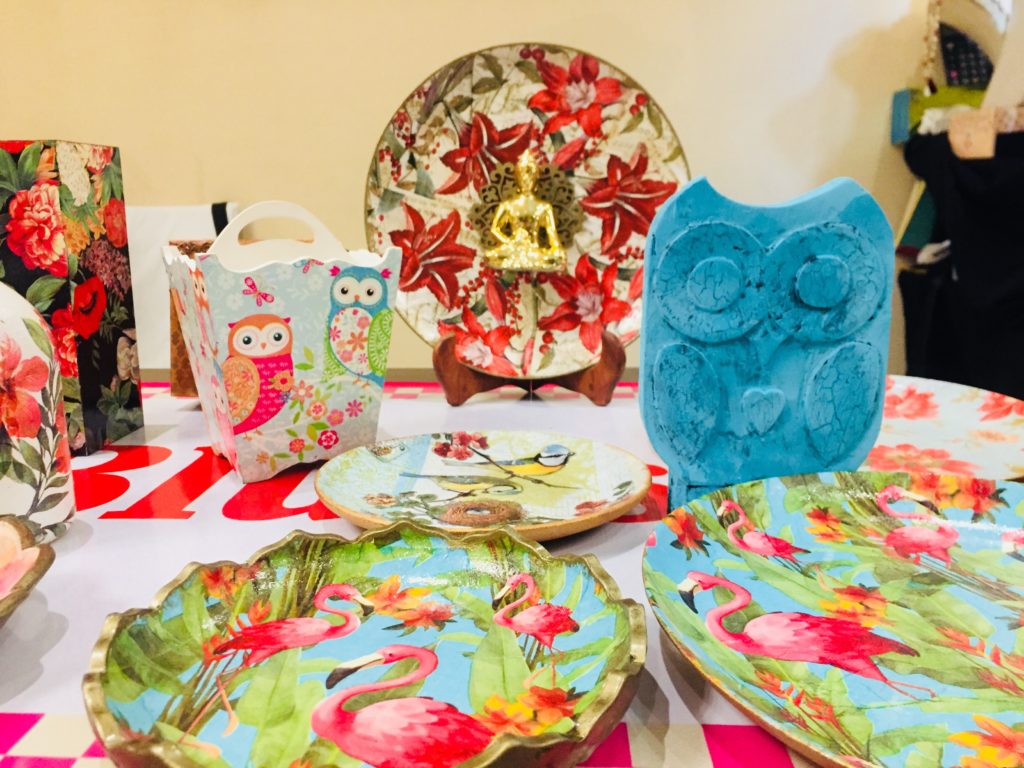 This space was all about elegance and finesse. They cater to Handmade home decor items to fill your living space with a flavour of grace & style. From platters to coasters and wall clocks- you could find something for every corner of your abode. What more, they also add that different stroke of love to baby showers. You may learn more about them here.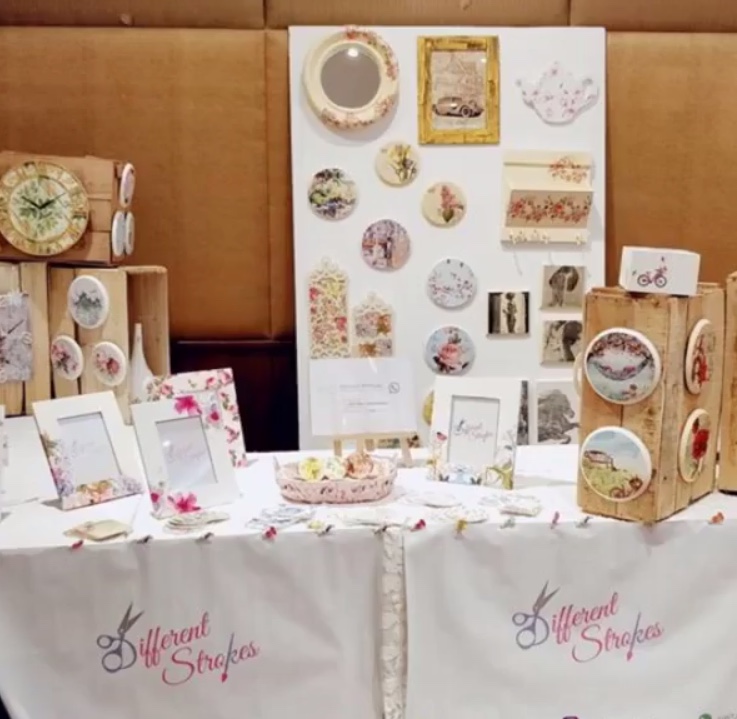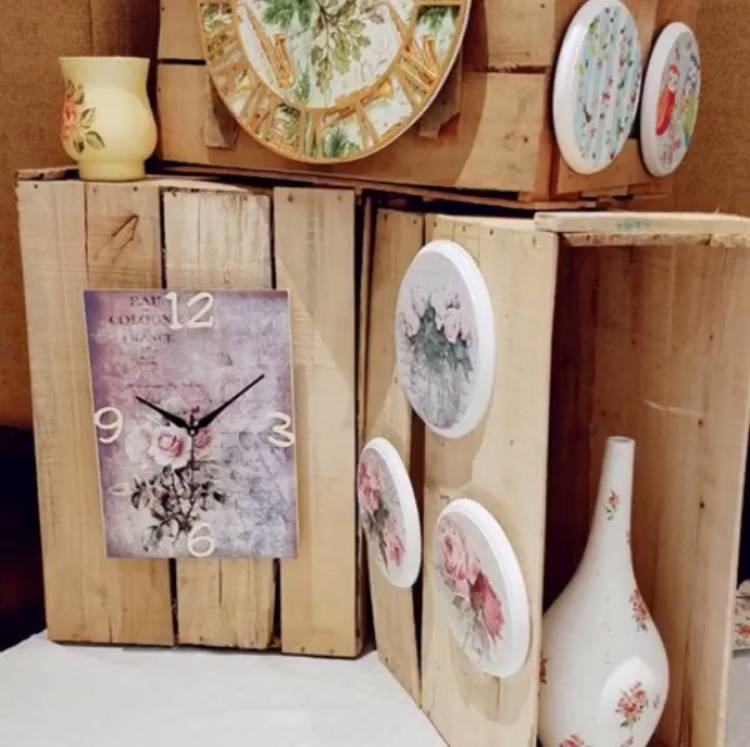 The Bread Company
Next I went to this stall that was named "The Bread Company". And like the name suggests, they were selling everything bread!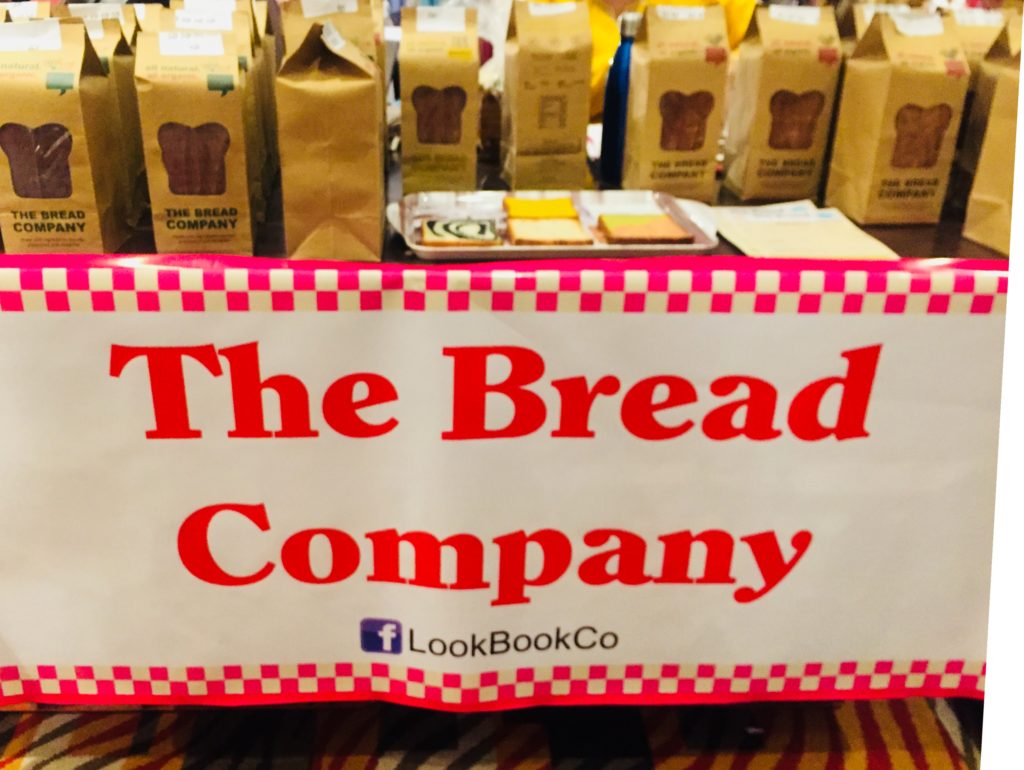 With their 'preservative-chemical-artificial colour-refined sugar & refined oil' free breads, they have been making quite a noise in the market (read: social media) of late.
From the nutritious & power packed Spinach-Beetroot bread to Super seedy bread with benefits of sunflower & pumpkin seeds- they have it all! And the most unique offering of theirs is a must try-  the Black Beauty (a one of its kinds charcoal-based bread).
What more, they even offer subscription based home delivery services! To know more about them, click here.
Y Jewellery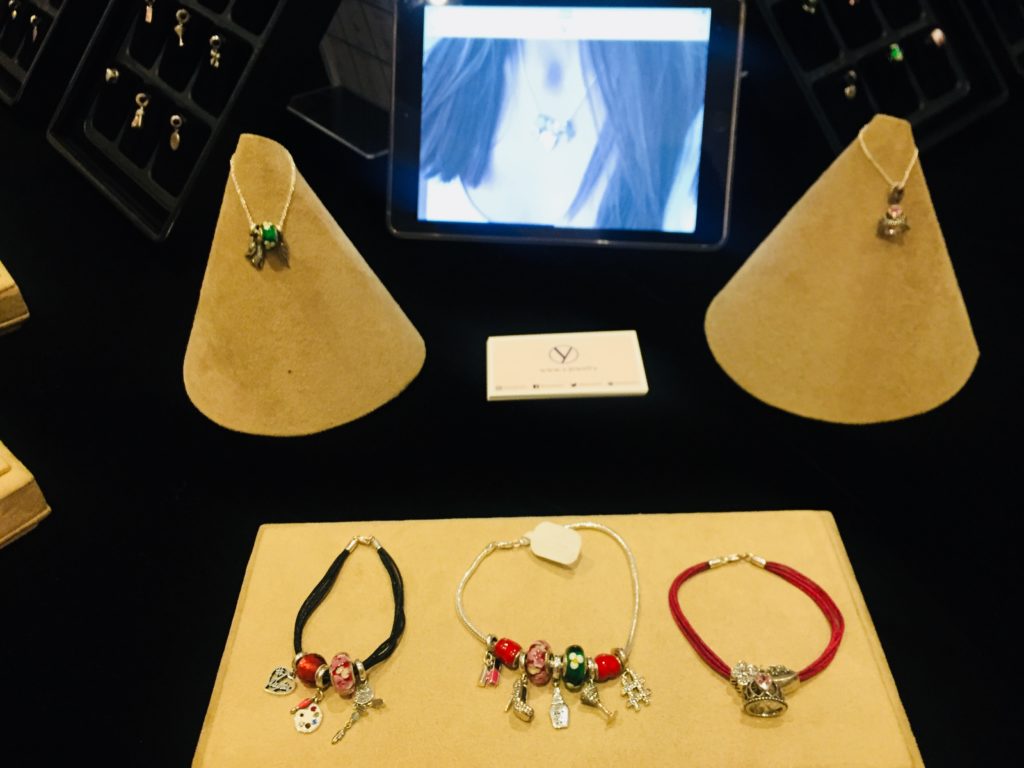 Amongst the many jewellery stalls, this one particularly caught my attention for being very chic and stylish. I have a little inclination towards minimalistic designs specially for office-wear. And with their sterling silver collection, the place was apt for a shopaholic like me.
With their elegant designs with options of customisation, this was a huge hit among shoppers and definitely worth every single penny. The beautiful charm bracelets were to die for!
Just next to this was another jewellery & apparel stall with some very hip oxidised jewellery pieces.
Pompoms, feathers, beads- each design was unique with a bohemian touch and a treat for jewellery-hoarder like me!!!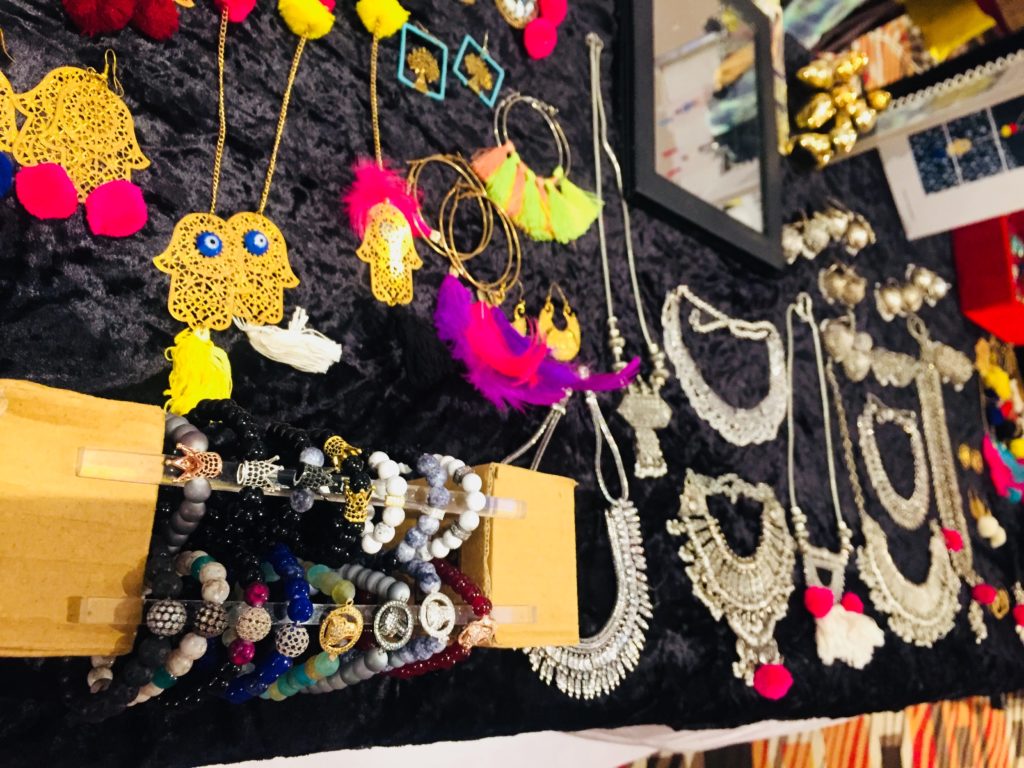 The best thing was the prices were kept quite nominal and the lady was kind enough to offer me a good discount as well! (hey, who doesn't like discounts!!??)
I picked a few beauties from there-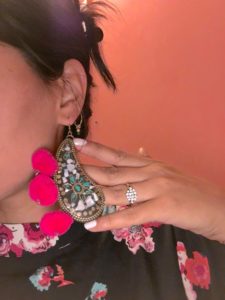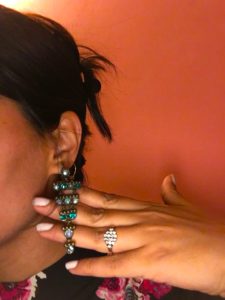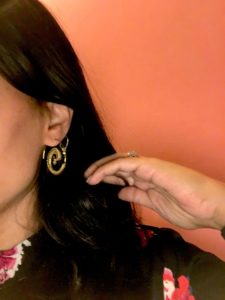 And in the middle of deciding, buying and being excited with my shopping, I forgot to make a note of the stall name!!!
The Little Farm Co.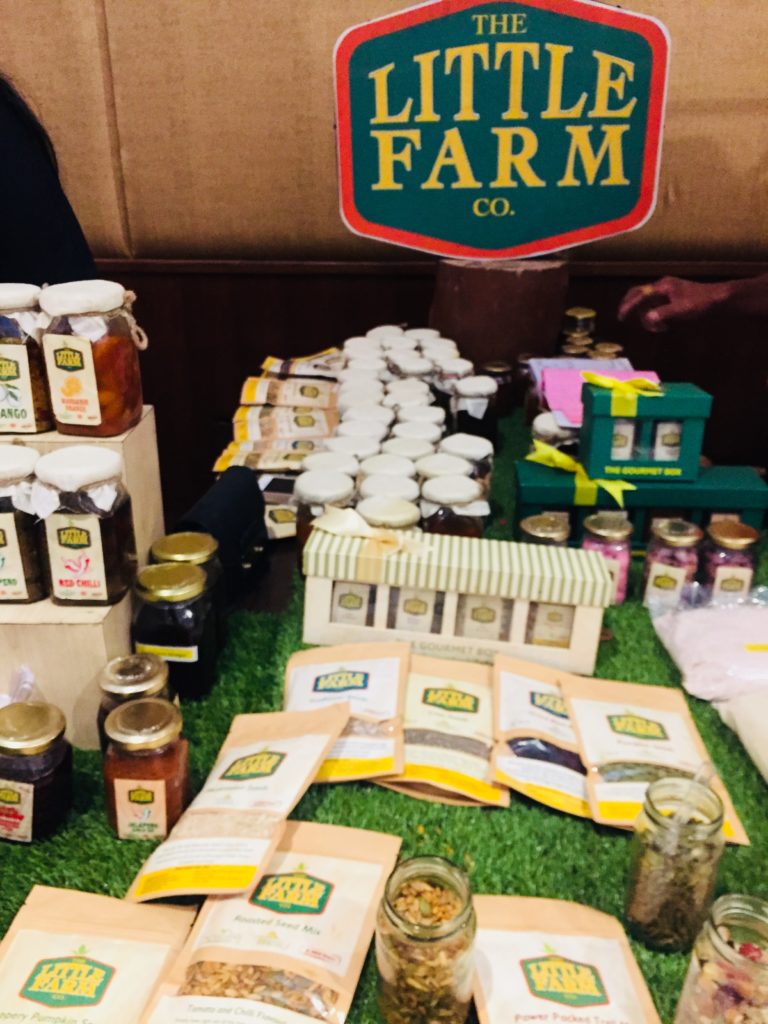 This is an organic food start up that's gaining a lot of popularity for bringing fresh farm produce from the interiors of Madhya Pradesh. I loved the zeal with which the two ladies were handling the crowd at their stall.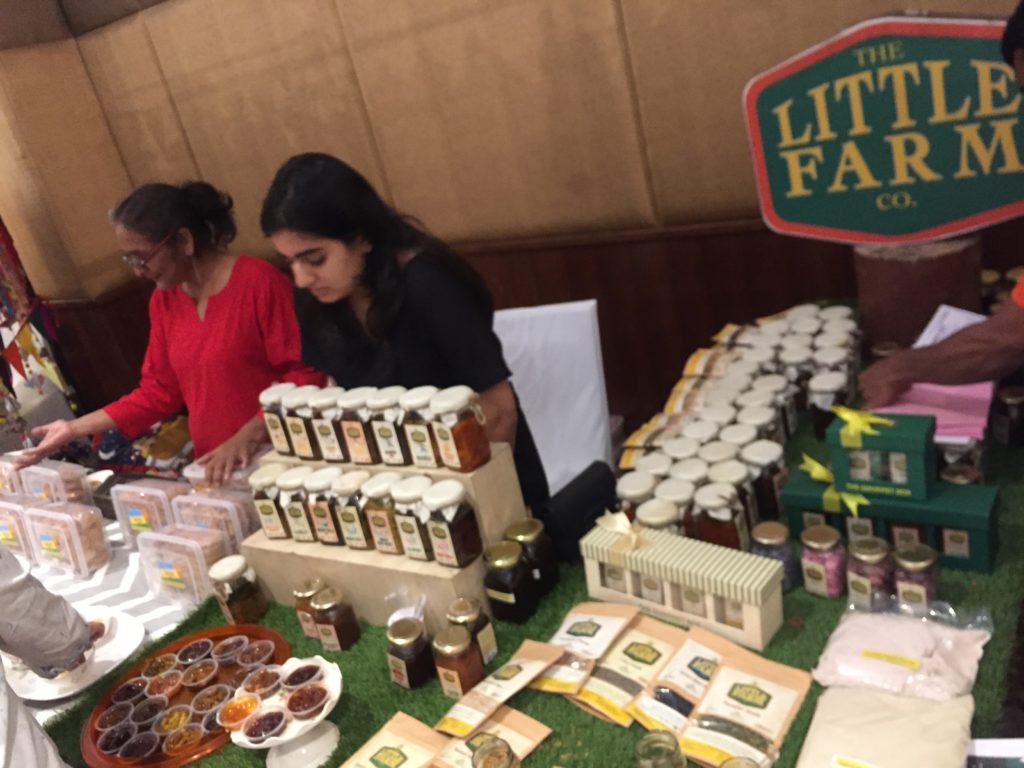 With a wide range to satiate every taste bud, this stall was quite a hit amongst the visitors. Pickles, chutneys, packed seeds- they offer a wide variety. I particularly loved the jalapeño pickle and their unique Pickle gift hampers. Just the perfect gift for a pickle-loving family like ours! To know more about The Little Farm Co., click here.
Just next to this was a colourful stall with popping colours and showcasing things made out of recycled material. Lately, the trend is turning towards organic fashion and thus how could I miss sharing this with you all.
I was in such awe of the things displayed that I actually forgot to take the business card and name of the owner but did manage to capture a few pictures.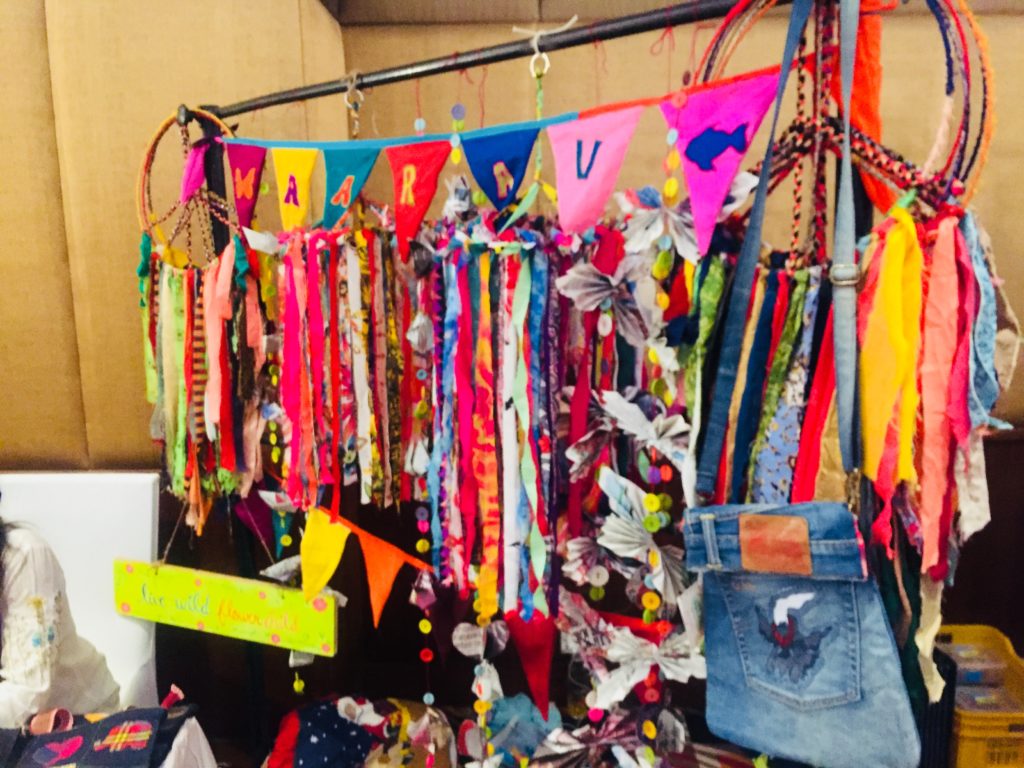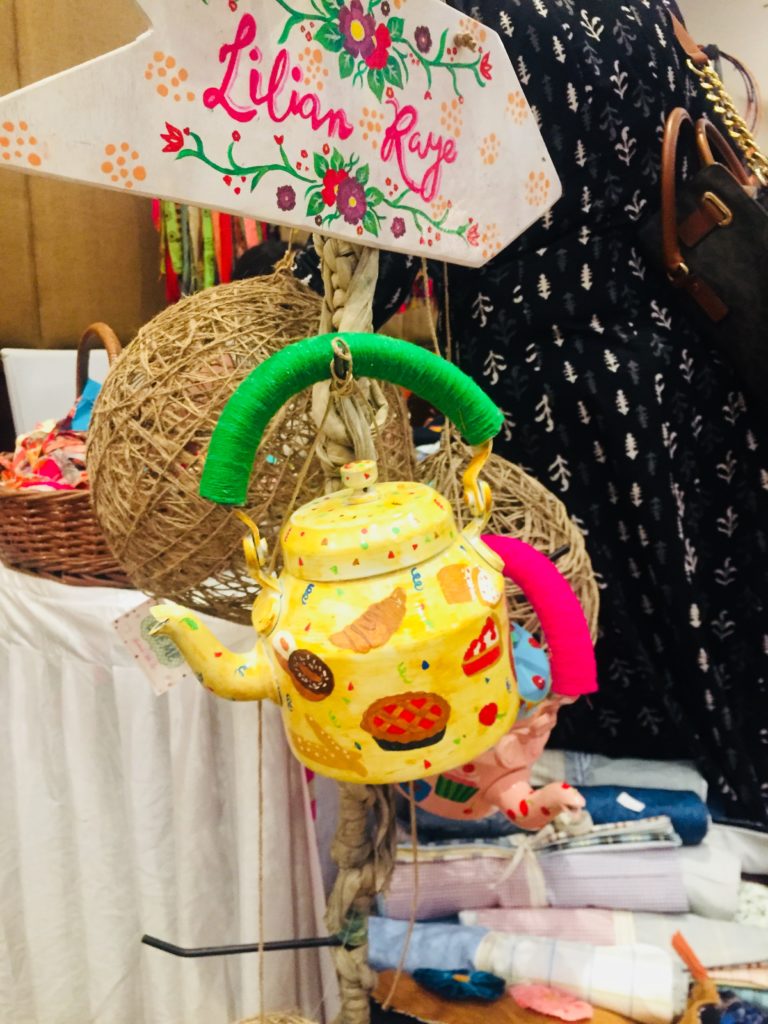 Quirky goodies with some kitschy clothes and accessories- I loved the bright colours used and of course the idea behind the work!
Fablove
The next stall that I visited had some pretty collection of sarees & dupattas from different regions of India. Be it their Gollabhama sari (Siddipet Gollabhama) from Siddipet, Telangana for easy-breezy summers or Ponduru khadi saree from Andhra Pradesh for that elegant silk-look, this place was a treat for saree collectors. And the beautiful charming lady there was kind enough to take me through her collection.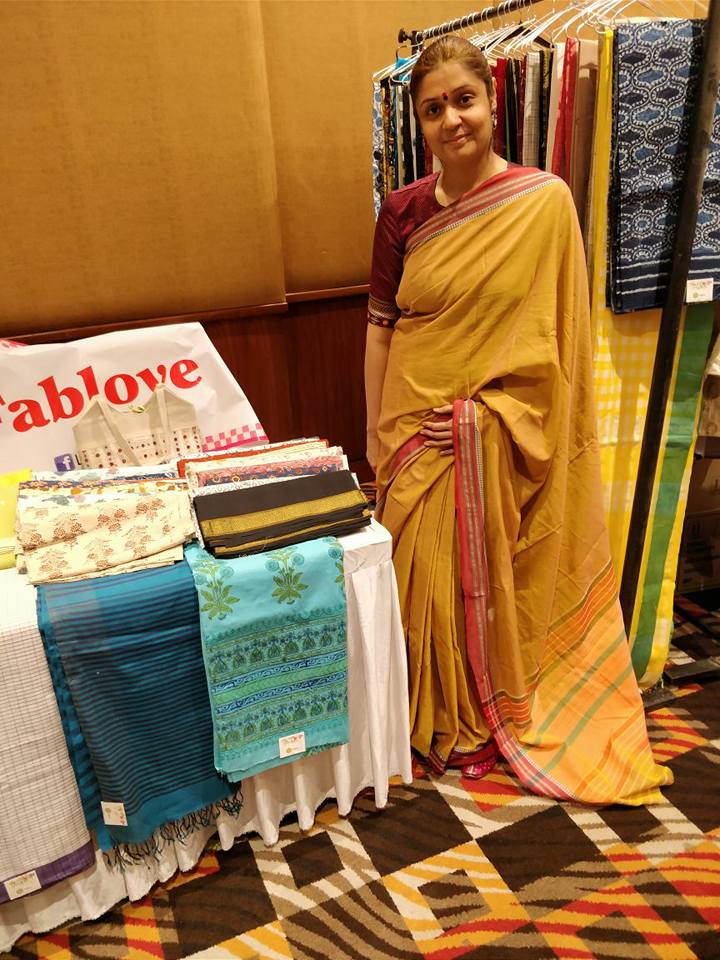 You can know more about Fablove here.
InWeave
Talking about apparels and weaves, another stall that was quite interesting was by InWeave. With ikkat plazzos and block printed dresses, this stall got be enchanted! I couldn't click much pictures here (ya ya, you guessed it right, I was busy checking out their collection), but you can learn more about the brand and their offerings here.
The Style Closet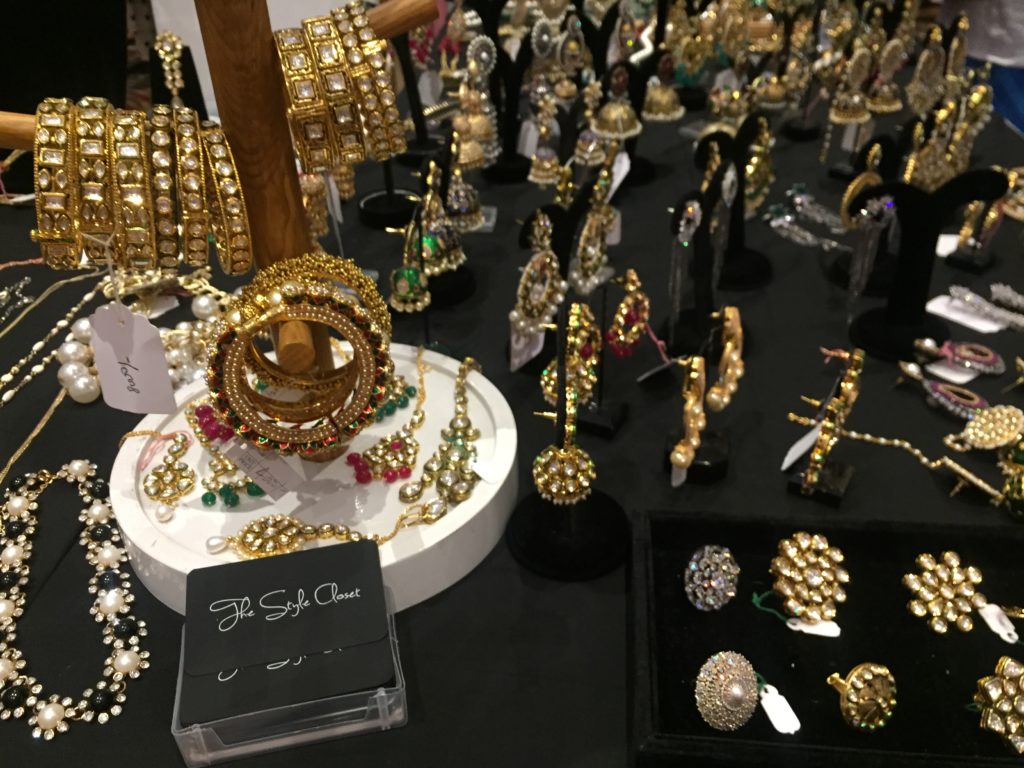 The first thing that caught my eyes at this stall was the exquisite variety they offer! From ethnic & fashion jewellery to dresses and tops- you get it all at The Style Closet.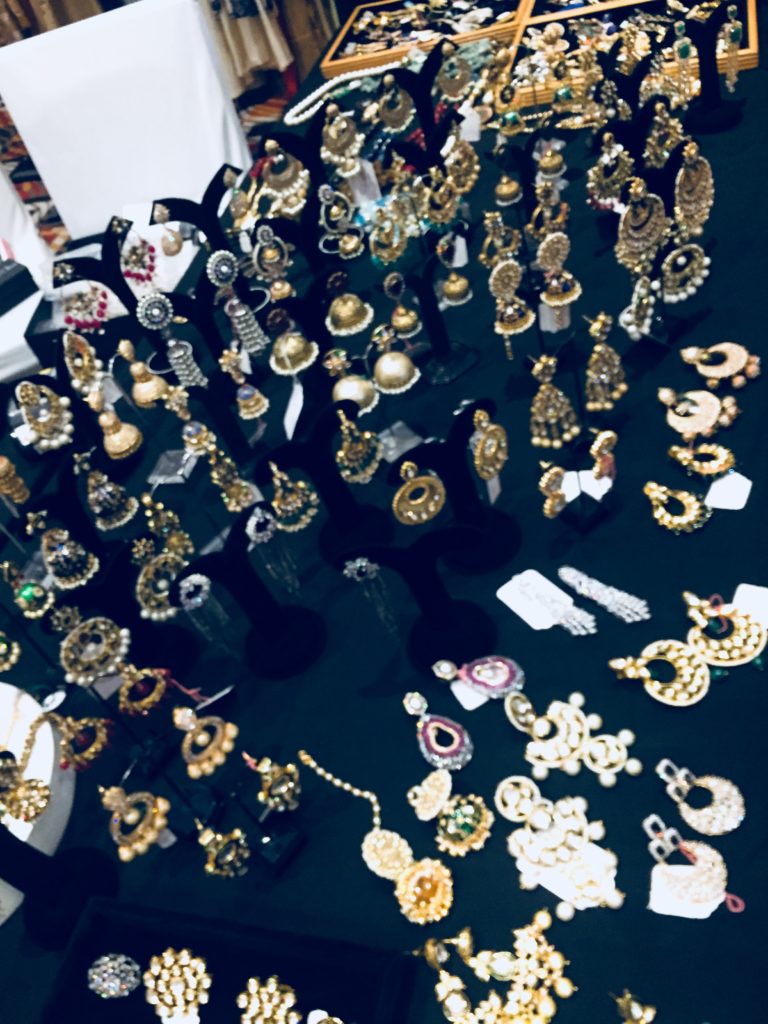 Know more about The Style closet here.
Queens Jewels
Next there was this stall by Queens Jewels. Here I was only allowed to take pictures of some selected products, perhaps because they have still not officially launched and each jewellery piece is handcrafted.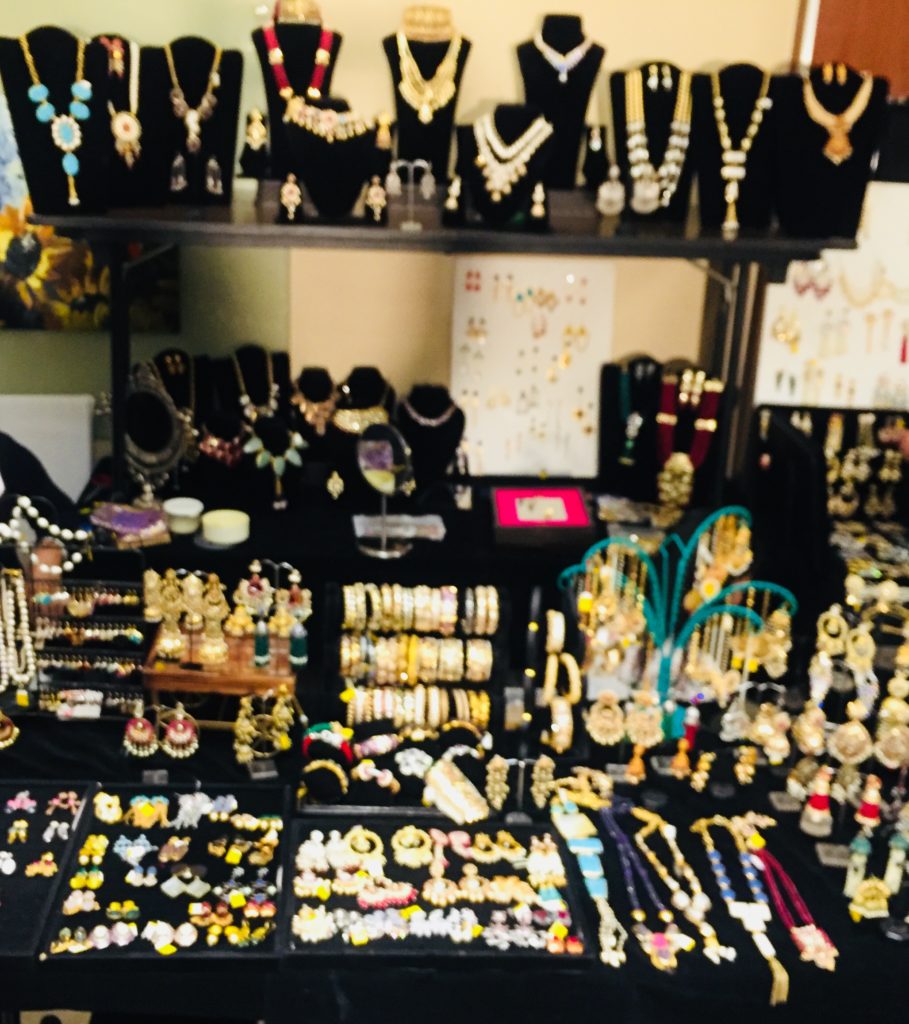 The beauty lays in the fact that each piece is different from the other and you will never bump into someone wearing the same jewellery as you.
There official store launch is round the corner and you can learn more about them here.
Along with this there were several other jewellery stalls with each one offering something unique. Like this experimental afro-fashion jewellery that's creative & yet edgy….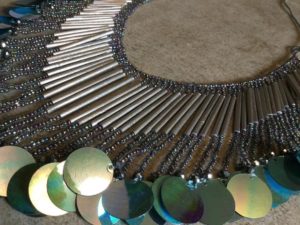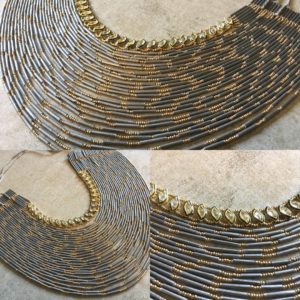 or these beautiful Jhumkas that won my heart….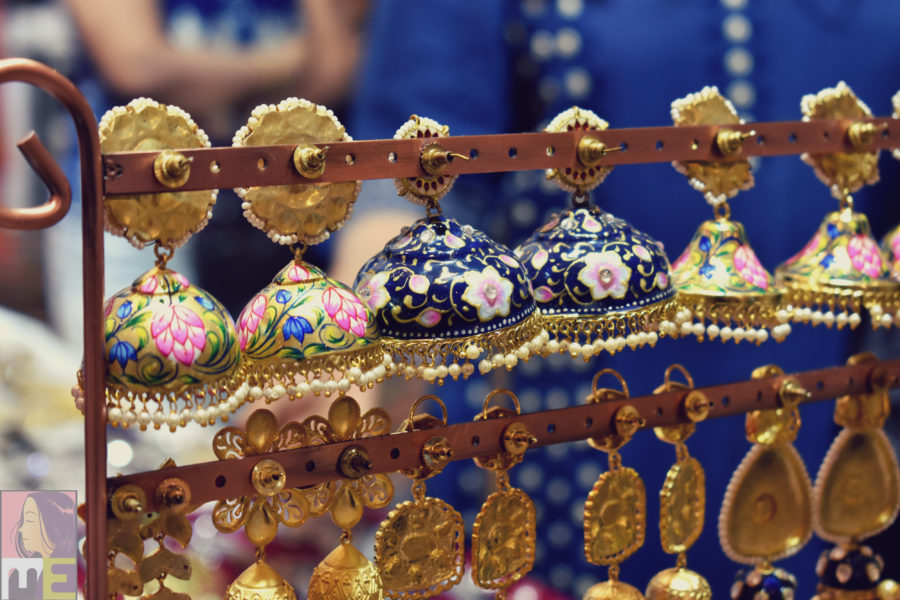 Walking down these series of jewellery stalls made me wish I knew how to style them! Alas….
While coming out of the exhibition I noticed a stall previously overlooked by me. A stall with a collection of dazzling collection of juttis…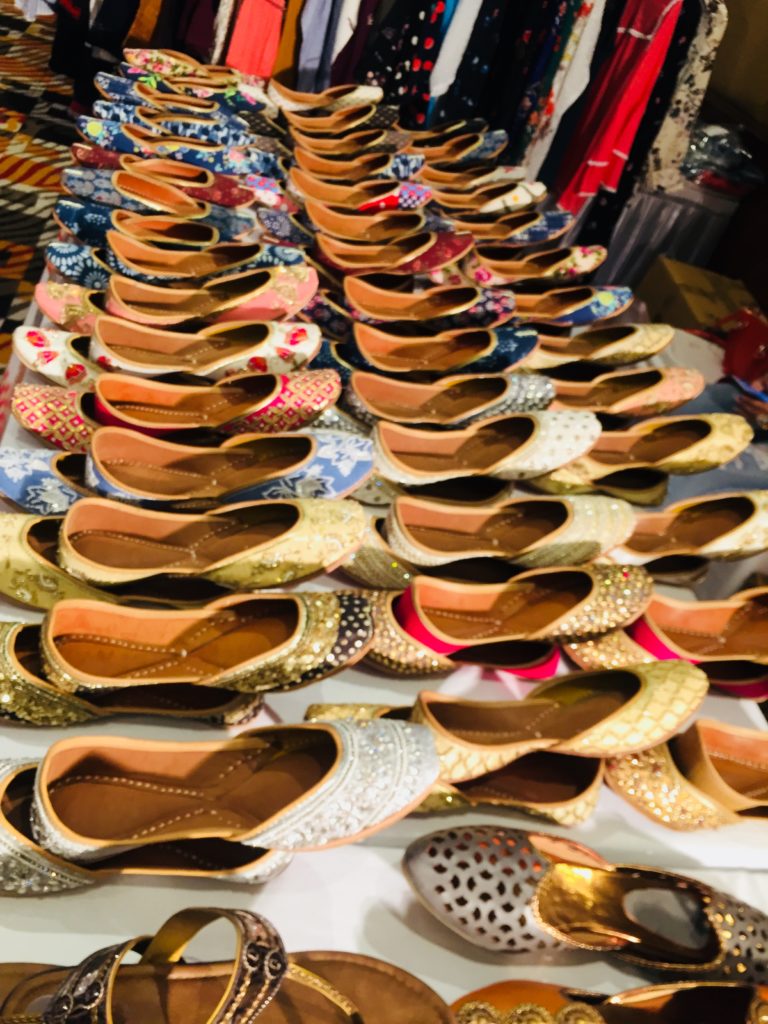 After all, no fashion is complete without footwear! Appealing embroidery work on contrasting coloured jootis, weaving just not a unique palette for your foot but a high dose of glamour too.
No Kidding
In the midst of all this I realised that while this mama was happy and content, I had hardly seen any stuff for my little ones. And that's when I spotted No Kidding by Ms Bhumika.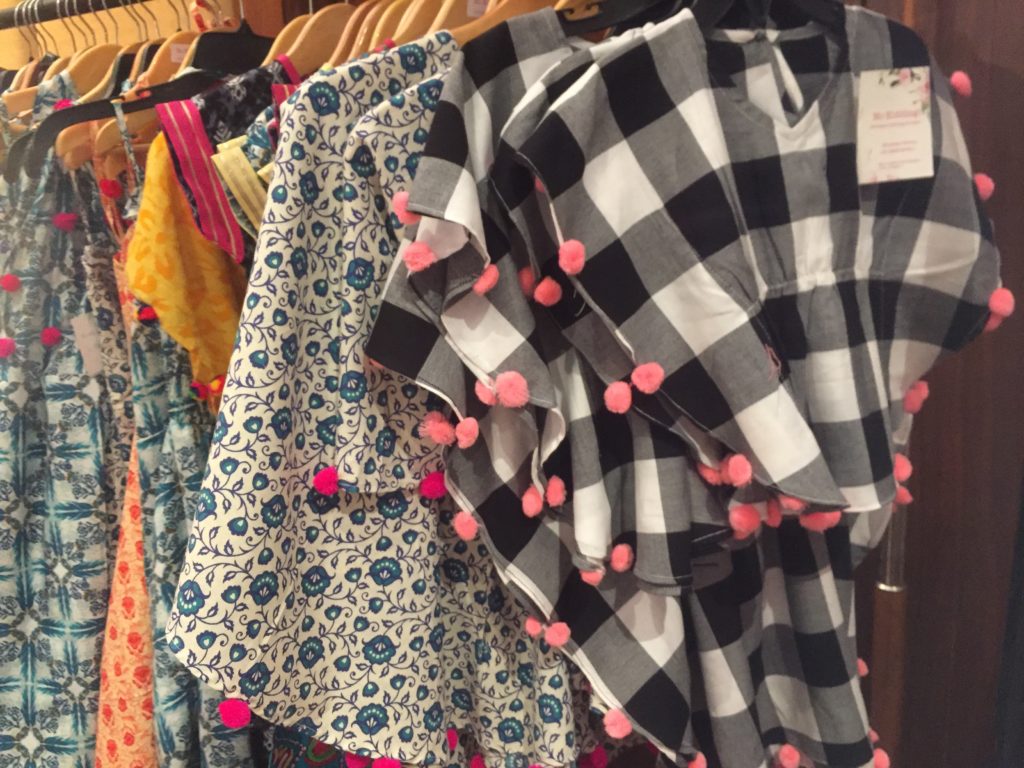 Ponchos, lehengas, kurtas, tops, dresses- you name it and you will get it here! It's truly a one-stop shop for all your kiddo-clothes..trust me, No Kidding!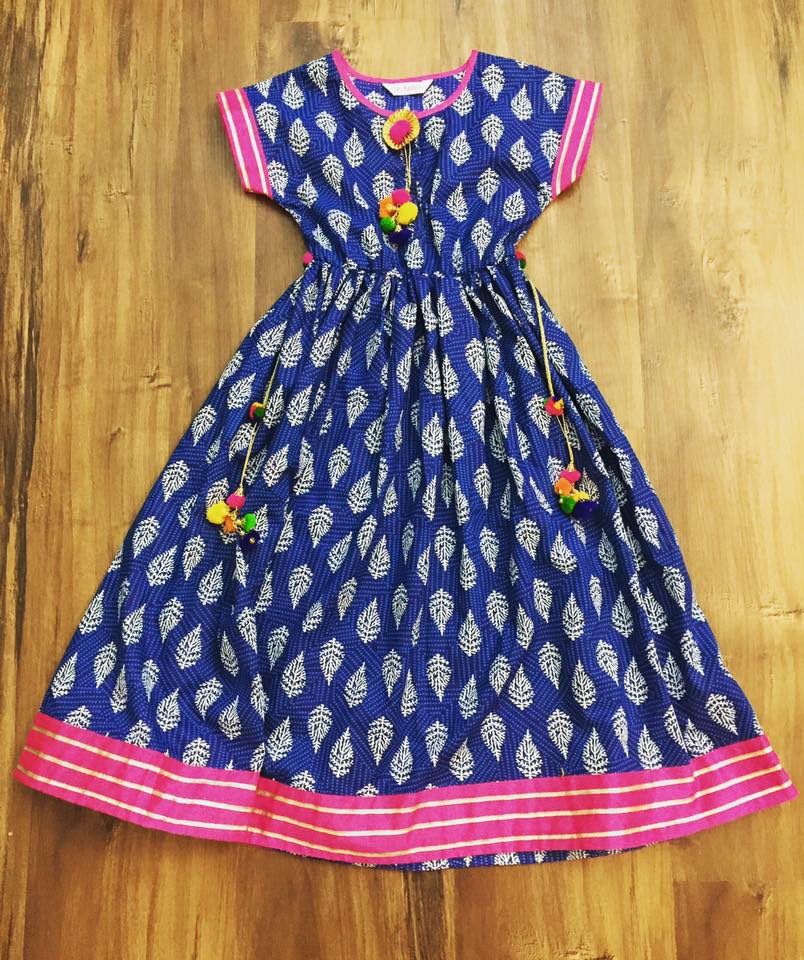 I particularly loved their trendy n comfortable ankle length cotton dresses- very unique outfit for little girls. You can find more about No Kidding here.
Advisha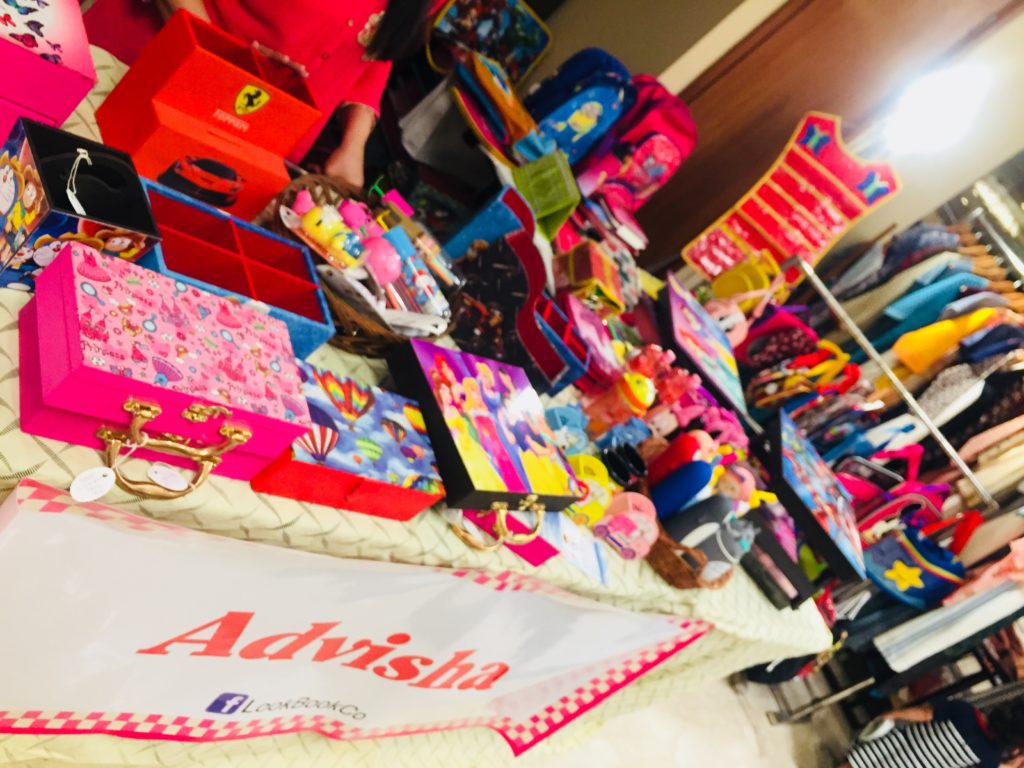 My 2 hours whizzed away quite fast at the exhibition and I concluded my outing by picking a few knick-knacks from this little stall. Nothing much unique as such but worth a mention because it was probably the only stall offering simple daily use stuff for kids like stationeries, school bags, clip organisers etc.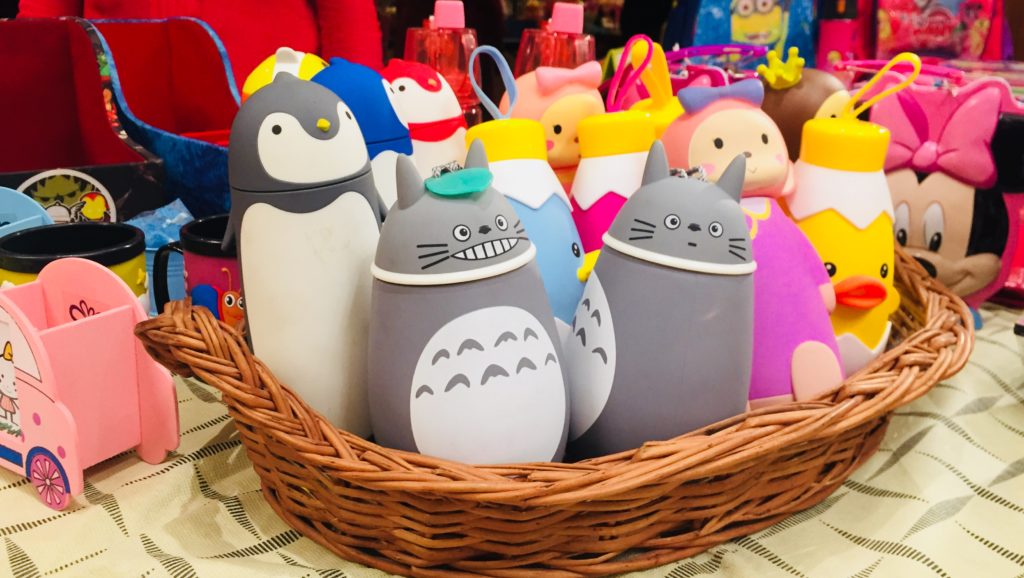 So that was everything that I loved from that exhibition. Hope I managed to share a glimpse of the same with you through this review post. Don't forget to share your feedback/comments here.
Go Mommy!
NOTE: This post is NOT sponsored. I visited the exhibition as I've wanted to for so long. And while I was there, it would have been a shame if I didn't click all those amazing stuffs.