As parents, we try to encourage our children to find activities that make them happy and are also good for them. This attempt and the need has risen more in the past year ever since terms like "isolation", "quarantine", "social distancing" and "stay at home" became just another part of our lives.
We all know the key role played by hobby classes and extracurricular activities in a child's development. Remember growing up with hobbies like drawing, painting, collecting stamps, coins etc?
I have been one of those who at one point, picked up Origami as a hobby, and I would fill up my room with almost everything made using this skill! Gosh….what zeal and fervor that added to an otherwise routine life!
Indeed these hobbies play a special role in the growing years of children. They act as facilitators of lifetime passion and engagement. A few benefits amongst many being-
By picking up a hobby, your little ones can develop a healthy interest that can last a lifetime. Hobbies help in developing valuable skills in various aspects of life, be it social, emotional, academic, moral, or even the most crucial "life skills".
Hobbies help children grow physically, intellectually as well as emotionally stronger as they practice and get better at what they enjoy doing.
They let the child express themselves, and at times, even discover themselves and build self-confidence.
Hobbies offer a world outside the classroom and thus break the monotony of routine for children, yet they act as great educational tools too. A child interested in rock collection learns about geology and science, and a child who enjoys creative writing explores new vocabulary. These hobbies pave a path for what your child becomes later in life as they often turn into lifelong interests or careers.
Some hobbies over a period of time create opportunities for self-employment as well! In today's virtually active times, children explore various platforms to showcase their talent & make a few bucks as well! This helps largely in promoting self-esteem in kids.
Hobbies teach children how to set their own goals and work their ways to achieve them. They become better problem solvers and decision-makers this way.
Hobbies are a fun way to help kids develop as healthy and successful adults in life. Hobbies help beat stress and help cultivate a sense of independence in kids.
Children introduced to hobbies learn how to make the most of their time in creative and interesting ways. They are hardly under stress or boredom and find ways of optimum utilization of their time
Needless to say, hobbies keep children happy, stimulated, focussed and content over time while constantly encouraging them to learn and express themselves. Practicing a hobby is a very positive experience for the mind, especially because in reality no one hobby is better or worse than another. In short, besides giving them time to relax, hobbies prove to be very useful in various aspects of life.
While we want the hobby picked by our child to be something that can benefit them now, and in the future, it also adds an important responsibility to us- the responsibility to help them choose the right hobby and nurture them.
I am so glad to have discovered ZILLSKILL– an exciting one-stop platform for on-demand extracurricular activities and hobby classes that is an ultimate destination for all things hobbies, activities & skills for kids.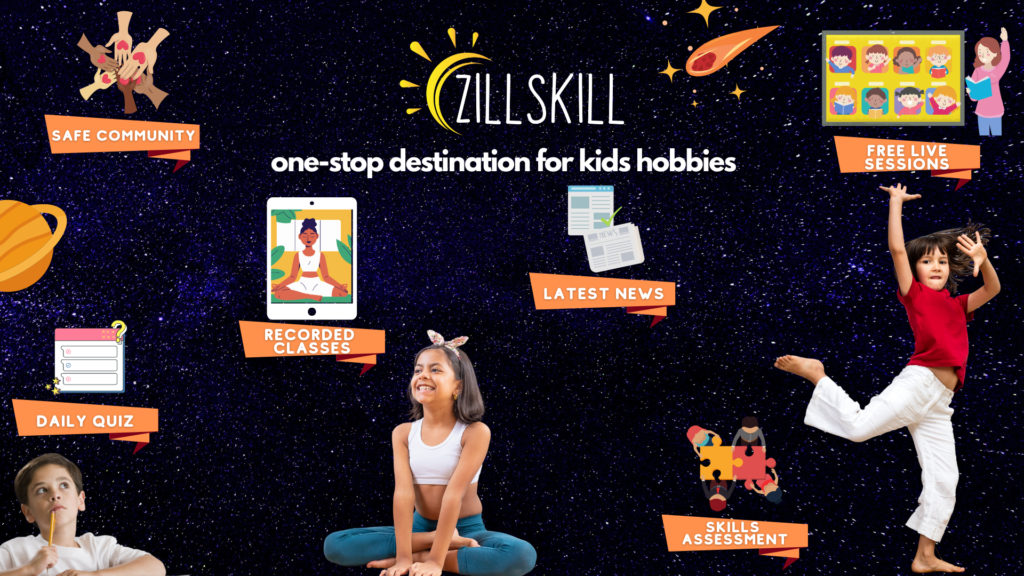 ZILLSKILL offers online hobby classes and workshops for kids across age groups from three years to 16 years for a range of subjects from communication skills to dancing. Some of their interesting classes include Public Speaking, Maths & Puzzles, Coding, Dance, Drawing, Cooking, and Art.
With every topic, the core objective is to nurture a specific skill set in the child. And this way, helps the child explore and adopt a hobby.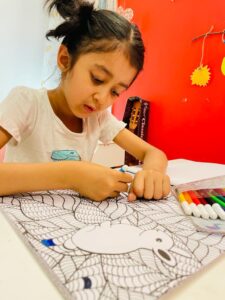 Since my little one is inclined towards Art and is keen on learning new forms related to this skill, we have attended some really cool art sessions so far. Art isn't just seen as drawing and coloring in these classes. We have been introduced to 3-D craft, doodling, and even calligraphy. I like how broad the scope is in their offerings. A new topic each day keeps kids motivated and ensures their continued participation.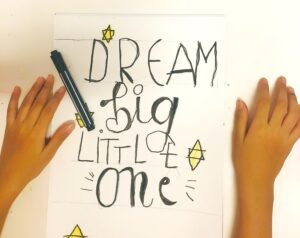 The best part of being on this platform is the customization that can be done with respect to a child's interests. One has an option to pick any class from a packed calendar according to the child's choice.
Else you may also opt for a subscription pack- it's something like Netflix- instead of paying by the hour, access as many classes as you want for a fee. That makes the whole proposition extremely affordable!
One of the key benefits of going for ZILLSKILL is that it gives children so much flexibility in selecting their time slot. Children can select whichever time slot fits them and the best teachers will be available at that time for the kids. One can book demo classes at any time they want. Fees for each class vary from Rs.250 to Rs.3500 depending on the plan. That's not all – ZILLSKILL offers free classes almost every day – so you can easily get a sneak peek into what's in store for your child.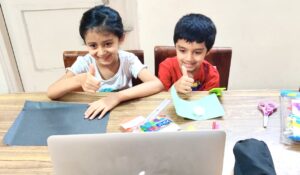 All the classes are conducted by expert instructors. Instructor profile, past experience, expertise, and other info are easily available on the website. So much transparency adds a lot of confidence in Parents while choosing the session.
In addition, to live classes, the platform also offers DIY activities, audio and video guides, and contests. Their daily challenges, trivia corner, and polls are a big hit with my kids these days.
I have experienced that at ZILLSKILL, a hobby is seen as an expression and extension of the child and not a cosmetic addition to what he or she is capable of doing. Therefore, if you still are not sure about your child's skills or interest, go ahead and take the ZAP– ZILLSKILL Assessment Program. Based on Gardner's Multiple Intelligences Theory, this fun MCQ-style assessment helps you discover your child's top strengths. After all, doing what we love is effortless, isn't it?
Owing to the online learning medium since the beginning of the pandemic, kids have experienced a gap in interpersonal communication which is a major contributor to growth. But with multi-genre courses at ZILLSKILL, you can give a chance to kids to intermingle with peers and that too who share similar interests. Check out ZILLSKILL- Online Hobby Classes for Kids and let me know how your experience was.
Hobbies are rewarding and enriching parts of our lives, so encourage your child to explore his own interests and find a hobby. Be available to your child to provide guidance, support, and encouragement. Avoid forcing your own hobby or what you were not able to do as a child on your child; all you need to do is provide the right opportunities and environment for your children to dabble with different activities and see what they naturally excel in. Give them choices and leave the end decision to them.
Go Mommy!