Love is in the air.. and literally so at our place .. when K & A threw over 100 paper hearts all over the room which I had cut for a few Valentines Day craft activities for them!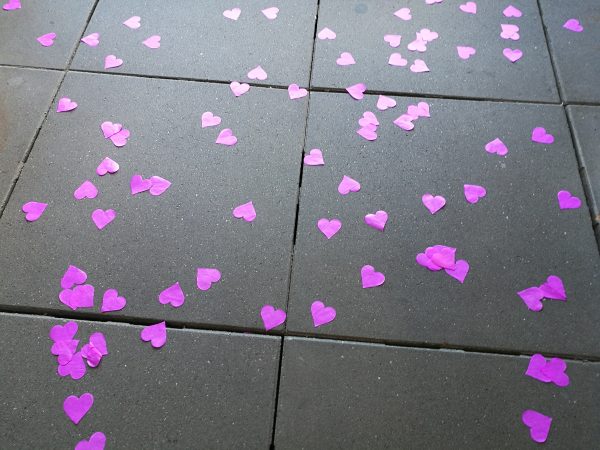 Nonetheless, I came up with an easy-peasy Valentines Day crafty stuff that can be used in 3 ways. Well, you know my love for stuff that's multi purpose!
So the end result can be a Lovey-Dovey Magic Wand , a Valentines Day message board/card and a Wall Decor. Sounds fun, right? So let's get started!
This craft activity needs some real basic stuff –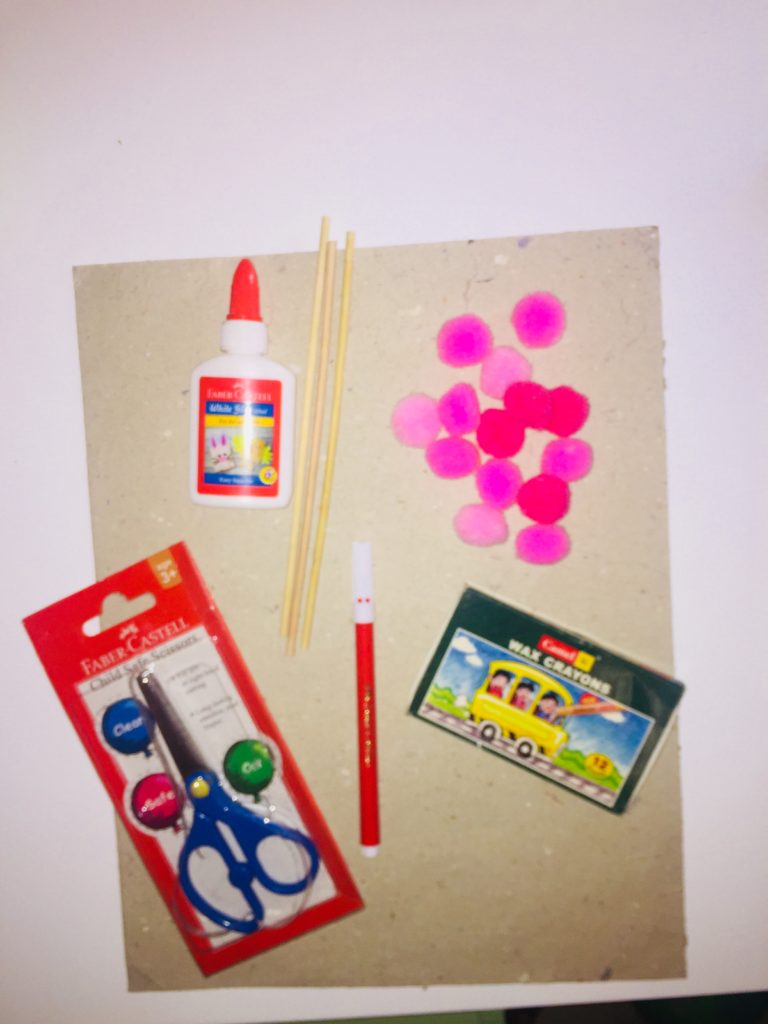 1. Cereal Box/ Card board / Thick sheet
2. Red/Pink colours ( crayons/sketch pens/paint)
3. Pom-poms (pink, red & white)
4. Wooden sticks/ Straws
5. Scissors (child-safe)
6. Glue stick
I used a left- over piece of cardboard and cut out heart-shaped pieces out of it.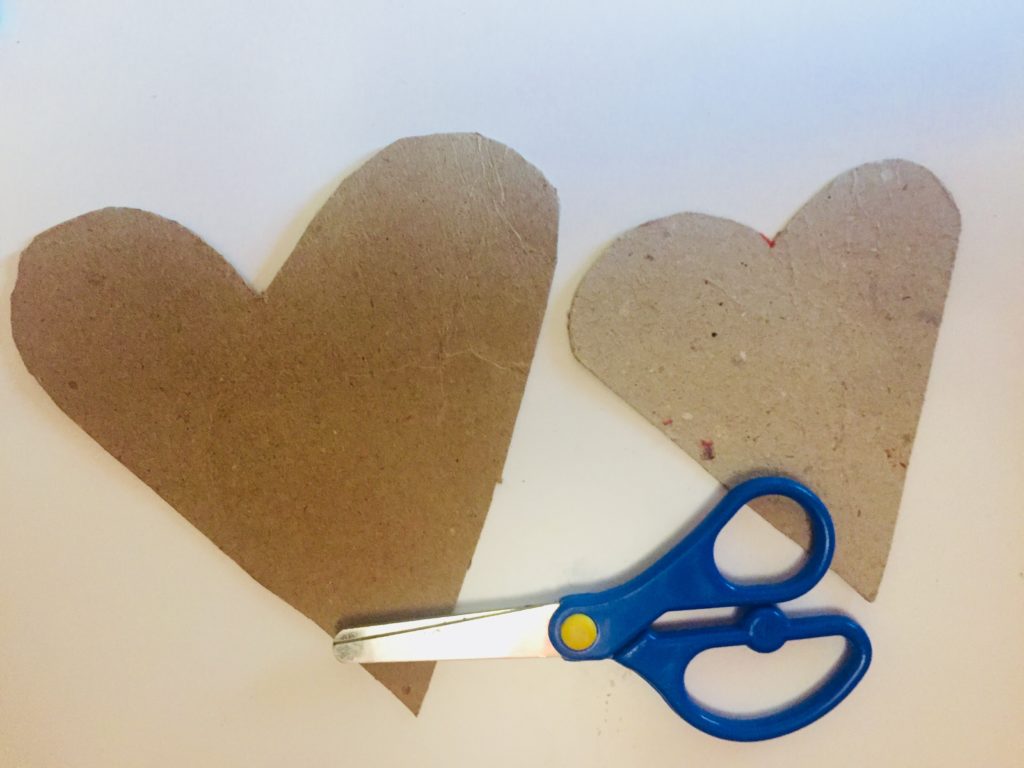 In the absence of cardboard you can use a thick paper sheet as well.
Then colour the same in red and/or pink. 'Little K' helped Mommy here. I gave him a crayon stick to scribble and just asked him to make mess (that got him excited… little monkey he is!) and did a pretty good job.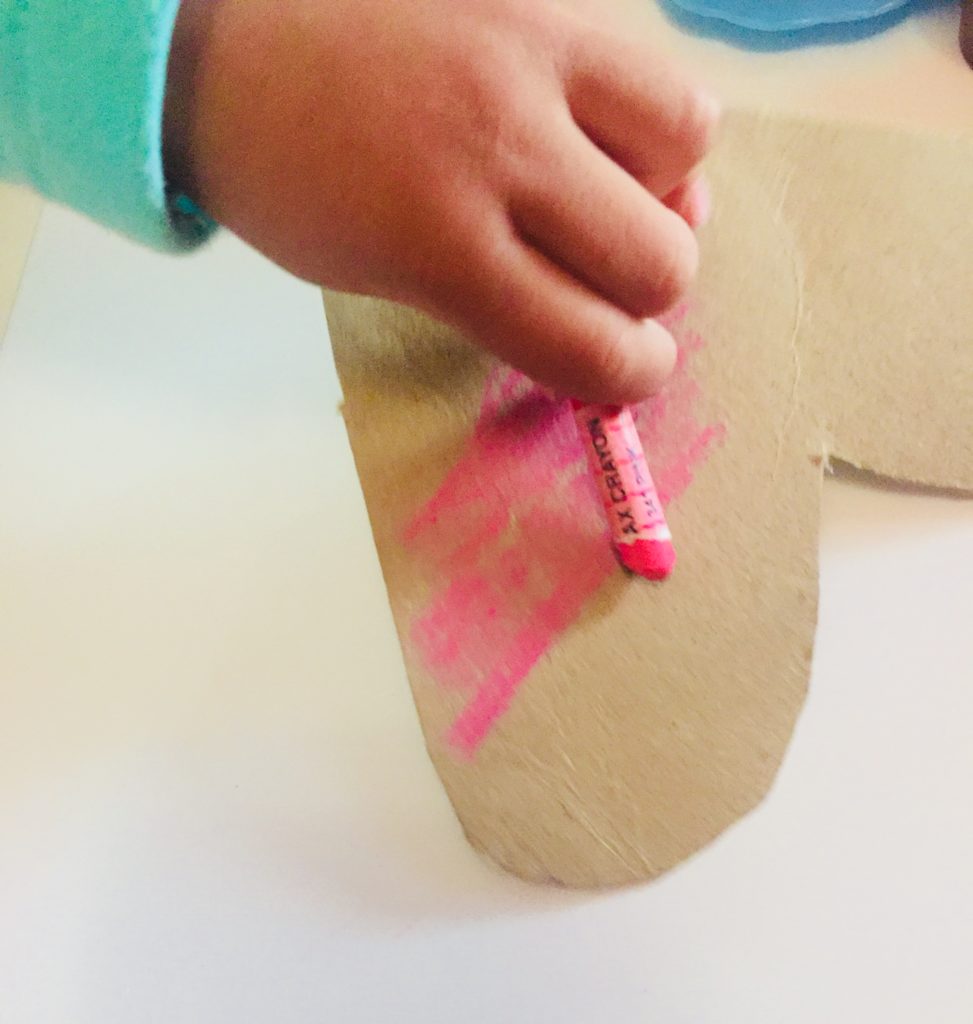 Then we applied glue on the borders of the heart and started pasting pom-poms. You can involve your preschooler in each step of this activity for picking up the pom-poms & handing them to you or even placing them on the glued part.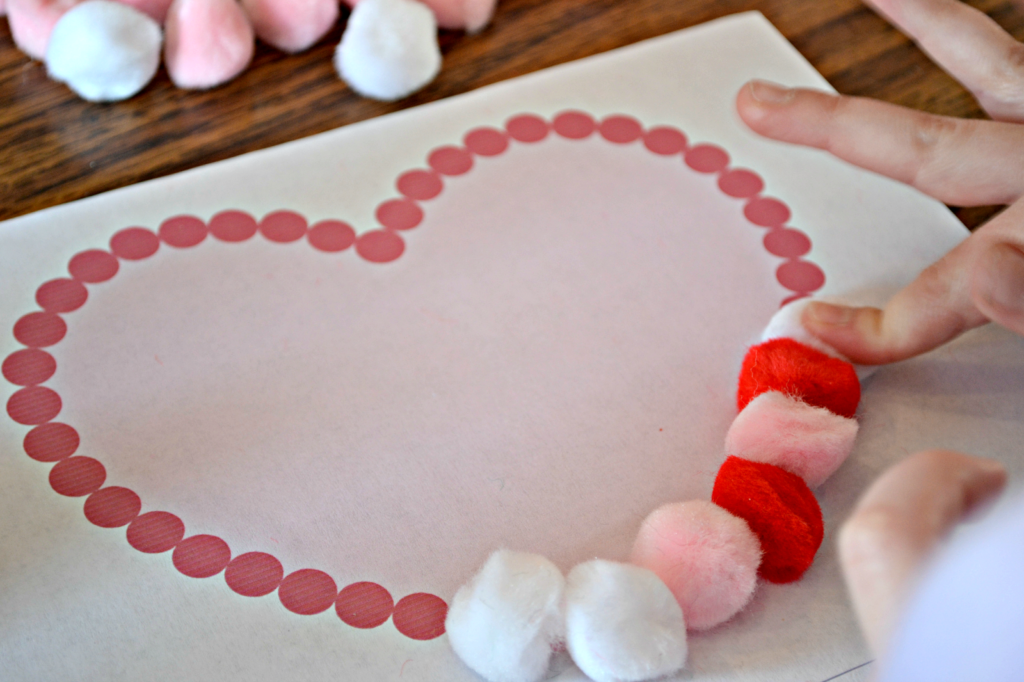 So this gets us to our Valentine Message board. Just scribble a message for your loved one and hand it over.
You can also paste/hang it as a wall decor.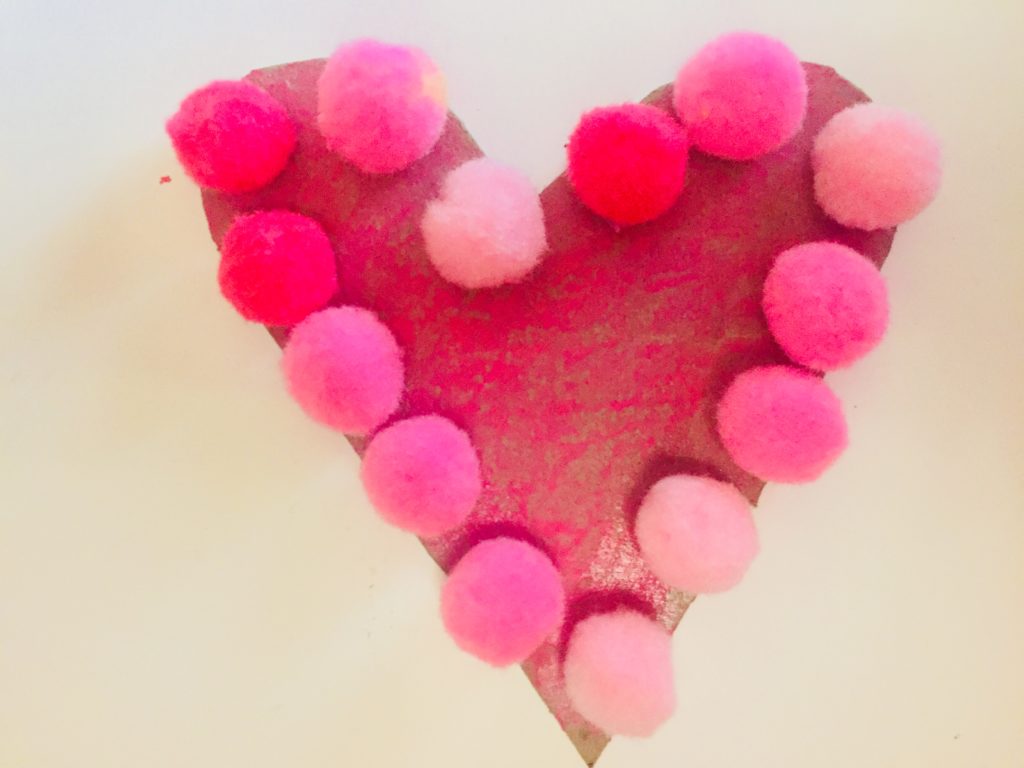 Buntings or heart garlands work great as room decor.
If your little magician is looking for his/her perfect magic wand, just stick a wooden stick (wow! I found a pun there!) at the back of the heart and you have your Lovey Dovey Magic Wand ready!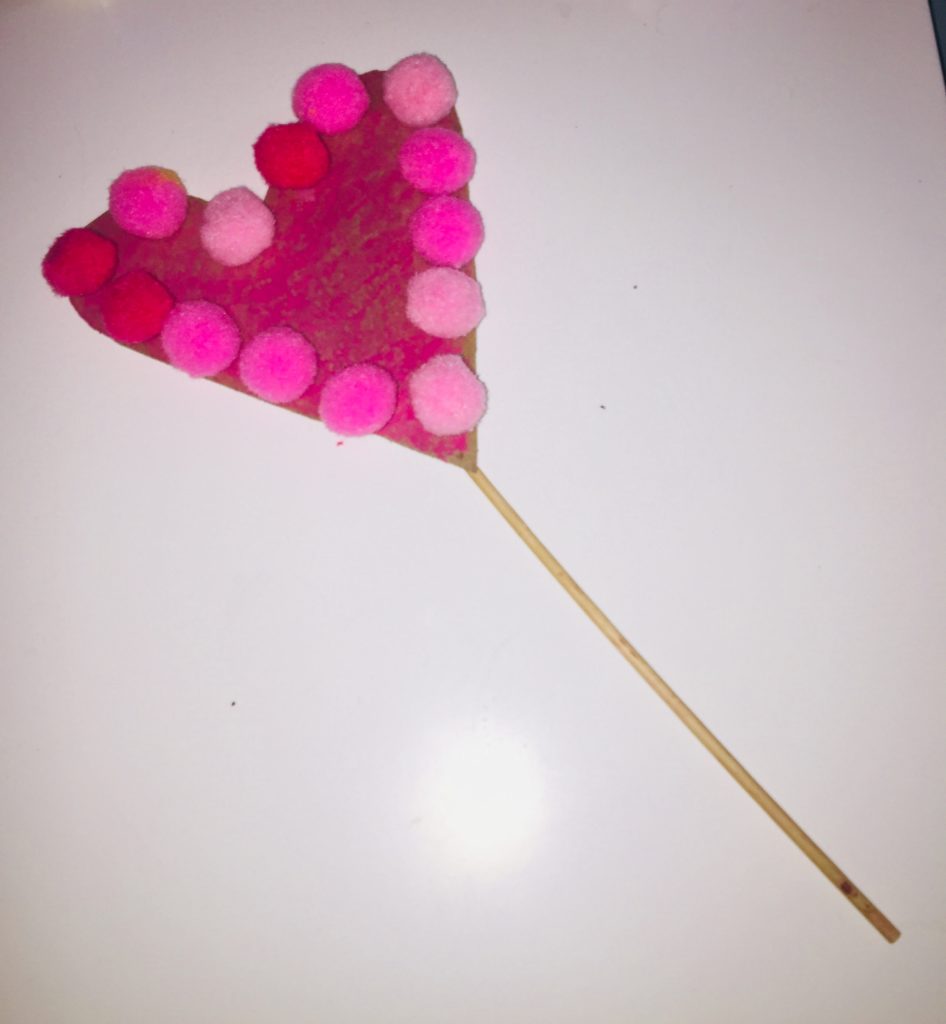 Little A was mesmerised seeing her Wand. And has been throwing kisses at us after each wave of her Lovey Dovey Magic wand!
How easy can a Valentine craft get?
Try it out with your little one and don't forget to share pictures with us!
Go Mommy!