Are you a Stay-at-home mom? Do you wonder how you will (if ever you wish to) re-enter the professional work life? Are you concerned about the gap that mommyhood got along in your resume? Do you wonder "what will I write on my job application after I have been a SAHM for seven years?" Some say it was a sabbatical from work, while others write 'unemployed.' But I hope this post gives everyone the courage and pride to say how we are more qualified for any job than we were before becoming a mother. Read on for 8 Jobs I am Eligible for Since Becoming a Mom.
Although I have been home with my kids for past 2 years, the thought of leaving my job permanently has never been on my plans. Not that I don't enjoy spending every moment with my twins (rather I am grateful and feel blessed to have got this opportunity), but there are still some professional aspirations I have that need to be fulfilled.
While thinking through I wondered what role I would take when I get back to workforce. Will I be the same charismatic leader full of zeal taking forward a team under me? Or perhaps I could try something different all together. Have I grown and learnt something new in these 2 years which kind of "justify" the gap, may be to myself?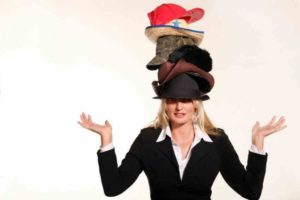 And that's when I realised what all skills I have learnt since becoming a mom. And I feel so positive thinking about the new learnt skills and jobs I am eligible for here on.
8 Jobs I am Eligible for Since Becoming a Mom
1. Nurse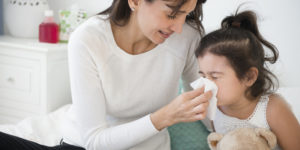 From being on your toes all the time to being the first person called for anything (and everything), Congratulations, you are well qualified to join this profession. Neither nursing nor motherhood is for the squeamish or faint of heart. From changing dirty diapers to avoiding spit up to cleaning up a dirty bathroom, moms see it all. You are just-so immune to those "gross" situations including scrapes to spit ups to vomits (raise your hand if you have tried to collect it on your hands just to avoid the mess on the floor! Eeeewww!).
Looking for newborn essentials? Click here 
2. Dramatic Story Teller
Don't you agree a mom's creativity is at it's peak while feeding the kid. From saving the Prince from a dragon to digging the long-lost treasure, I have come up with some really cool stories for my kids, and that too in an extempore mode. With those 4 eyes giving me looks that say "Entertain us!", I am left with no option but to be a full time Entertainer for the duo. You think it's not worth being a qualification that can be added to your resume now?!!!
You may also like "Top 7 Story Books for 2 year olds" 
3. Investigating Officer
On shiny tiled floor finding the spot of pee is no less than getting on a search operation. I get a distress call on an average every 30 minutes to rush and spot where who has peed and the culprit is always on the run (think of those WHODUNIT kind-of series)! And I am getting enough opportunities to hone this skill as we are still in the process of being potty-trained. Guess what? Soon I am going to launch an in-house Bed-wetting Patrol Squad too.
4. Rockstar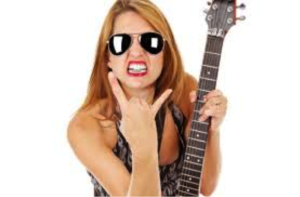 Don't get me wrong but that's what my kids make me feel everyday! How else would you feel when your clothes are being pulled all the time, you name is not spoken but always shouted, screaming is just a part of your life and at the end of the day you're sweaty and your hair is a mess! Oh and how could I forget, you have no privacy- there is paparazzi even in the bathroom!
You may also like "False Crying Decoded- Tricks to Manage your Child's Fake Cry" 
5. Refree
As they say, with one child you are a Parent, with two you are a Refree! It's like you can't take your eyes off the team for a second, or someone's is getting a hard push off the bed! While sibling rivalry is normal, at times bickering goes to the extent of being too stressful for me. The moment I hear a conflict brewing, I'm ready to enforce rules and call out penalties. And just like a Refree, you are supposed to appear calm and reasonable even while in your head you feel like breaking the wall out there!
You may also like "10 Self Care Tips for Busy Moms" 
6. Play Date Coordinator/Event Manager
From being a pro at multi-tasking to being a perfectionist, moms would turn out to be the best Event Coordinators. With attention-to-each-detail (read 'the color of poop or the number of rashes on little one's bums') being your principle, we know how to make action plans meticulously. From food to activities to attire, I am an expert in fixing everything (Mrs Fix-it) !
You may also like "How To Organise a Perfect Play Date for your Child" 
7. Sewer Inspector
I might sound dramatic but the cleaning & disposal of poop has just made me over-qualified for this profile. It doesn't end here! It takes a lot of courage to fish out those bath toys that are found floating in the flush and just anywhere around.
8. Kiss & Hugs Expert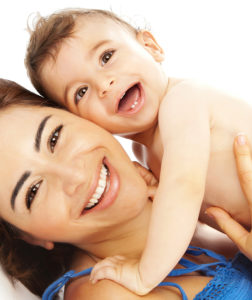 Oh yes, that's the best thing about being a parent. Kids add so much more of love, kisses and cuddles around you that every other work seems just worth it!
Not to forget, I am a Champion Tickler too by now and my kids love it!
Did I miss out anything here? What skills have you championed since becoming a mom? Please do share.
Go Mommy!